Previous

Next

property
$77
2 BR / 1 BA / Sleeps 6
$77
Book
2 BR
/
1 BA
/
Sleeps 6
|

Quick view
A ground floor, 2 bedroom self-catering apartment with a large, relaxing patio and private grass area in a prime position at Cap Esterel near the swimming pools with open view across a golf course to the sea. Cap Esterel is a luxury Provencal holiday village on the French Riviera where the Esterel mountains and forest…
Ocean or water views

Internet Access

Outdoor Dining Area

Central heating

Balcony or terrace
Pet friendly - ask

Smoking allowed - ask

Suitable for children

Suitable for the elderly - ask

Wheelchair accessible - ask
Previous

Next

property
$187
2 BR / 1 BA / Sleeps 4
Inquire
2 BR
/
1 BA
/
Sleeps 4
|

Quick view
LOOK ABOVE FOR ANY ACTIVE SPECIAL OFFER OR DEAL! PLEASE IGNORE ANY PRICE QUOTED BY FLIPKEY/TRIPADVISOR. THEY SHOW YOU WHAT THEY WANT YOU TO PAY TO THEM. I DO NOT WORK THAT WAY AND ALLOW YOU TO PAY IN ANY OF THREE CURRENCIES. I ALSO DO NOT INCLUDE THE SECURITY DEPOSIT IN THE QUOTED PRICE BECAUSE WE ALL KNOW THAT YOU …
Waterfront

Ocean or water views

Internet Access

Housekeeping Optional

Washing Machine
Smoking allowed - ask

Suitable for children

Suitable for the elderly - ask
Wondrful View- Great Location!
Left on Oct 06, 2010 for a stay in May 2002
Spent two weeks at Le Cyclos and enjoyed it immensely. We loved sitting on the balcony for breakfast or late in the afternoon for a glass of wine. The location was convenient for travel to all our areas of interest. The accomodations were very adequate and I would happily stay there again on another trip to the south of France.
Previous

Next

property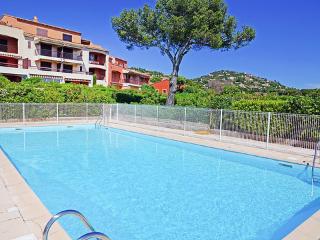 $105
1 BR / 1 BA / Sleeps 4
$105
Book
1 BR
/
1 BA
/
Sleeps 4
|

Quick view
Please note these Check-in Day Requirements for this property: Apr 16 - Apr 18 : Thursday, Friday and Saturday check-out required.; May 28 - May 30 : Thursday, Friday and Saturday check-out required.; Jul 12 - Jul 18 : Saturday check-out required.; Aug 08 - Aug 15 : Saturday check-in required, Saturday check-out …
Ocean or water views

Shared outdoor pool (unheated)

Balcony or terrace

Freezer

Stove or Oven
Smoking allowed

Suitable for children

Suitable for the elderly - ask

Wheelchair accessible - ask
Previous

Next

property
$46
2 BR / 1 BA / Sleeps 5
$46
Book
2 BR
/
1 BA
/
Sleeps 5
|

Quick view
AGAY VACATION APARTMENT RENTAL DESCRIPTION Our Agay, Provence-Cote d'Azur vacation rental Apartment is the perfect place for a family vacation, or just a getaway with friends. This comfortable 1 bedroom, 1.0 bath vacation rental Apartment can easily sleep up to 5 people and comes complete with amenities such as: …
Smoking allowed - ask

Suitable for children

Suitable for the elderly - ask
Previous

Next

property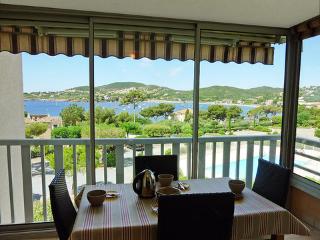 $115
2 BR / 2 BA / Sleeps 6
$115
Book
2 BR
/
2 BA
/
Sleeps 6
|

Quick view
Please note these Check-in Day Requirements for this property: Jun 26 - Jun 28 : Friday, Saturday and Sunday check-out required.; Aug 08 - Aug 15 : Saturday check-in required, Saturday check-out required.; Aug 22 - Aug 29 : Saturday check-in required, Saturday check-out required.; Sep 17 - Sep 19 : Thursday, Friday …
Shared outdoor pool (unheated)

Washing Machine

Balcony or terrace

Parking

Dishwasher
Smoking allowed

Suitable for children

Suitable for the elderly - ask

Wheelchair accessible - ask
Previous

Next

property
$140
2 BR / 2 BA / Sleeps 6
$140
Book
2 BR
/
2 BA
/
Sleeps 6
|

Quick view
Please note these Check-in Day Requirements for this property: May 11 - May 13 : Monday, Tuesday and Wednesday check-out required.; Jul 05 - Jul 11 : Saturday check-out required.; Oct 25 - Oct 31 : Sunday, Monday, Tuesday, Wednesday, Thursday, Friday and Saturday check-out required.; Please note: European …
Ocean or water views

Washing Machine

Balcony or terrace

Parking

Dishwasher
Smoking allowed

Suitable for children

Suitable for the elderly - ask

Wheelchair accessible - ask
---
---