Previous

Next

property
$240
4 BR / 4 BA / Sleeps 12
$240
Book
4 BR
/
4 BA
/
Sleeps 12
|

Quick view
Live the sensation of a Mexican 1600 sq.ft. appointed floor plant for casual living accented with completely furnishings. Deluxe accommodations for up to 8 people on the Sea of Cortes with 7 miles of Sandy Beach. Marvelous brand new vacation home located on the beach at the Sea of Cortes in Kino Bay, Northern Mexico. …
Internet Access

Washing Machine

Clothes Dryer

A/C or climate control

Balcony or terrace
Suitable for children

Suitable for the elderly

Wheelchair accessible
Previous

Next

property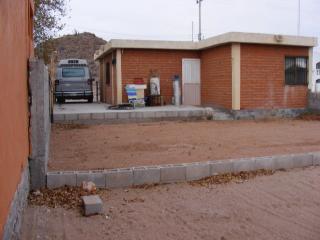 $60
2 BR / 2 BA / Sleeps 4
$60
Book
2 BR
/
2 BA
/
Sleeps 4
|

Quick view
This cosy Casita is located in a quiet location just 5 minutes from the Beach. It is clean and well managed for your every need.The Big private back yard is landscaped in Beach sand and front patio views local uninhabited hills and mountains. Gated parking and climate control for "at home" feeling.
Mountain Views

Wireless Internet

A/C or climate control

Central heating

Parking
Previous

Next

property
$143
2 BR / 2 BA / Sleeps 4
$143
Book
2 BR
/
2 BA
/
Sleeps 4
|

Quick view
Casa Concha, "Shell House," is a unique and intriguing hideaway, a home that beckons the individual seeking an extraordinary retreat in a coastal village that retains the charm of Mexico. The home is one of the last projects of architect Marcel Sedletzky. The outdoor giant arches frame the round house with the …
Pet friendly - ask

Suitable for children
Previous

Next

property
$71
1 BR / 1 BA / Sleeps 4
$71
Book
1 BR
/
1 BA
/
Sleeps 4
|

Quick view
Enjoy the good life in your own casita on the beach. 500 sq/ft is plenty when you have the whole Sea of Cortez as your front yard. Two twin beds, a full futon, shower with bathroom, convenience kitchen, and store your suitcases and bask in the delights of the beach and sea.
Pet friendly - ask

Suitable for children - ask

Suitable for the elderly - ask

Wheelchair accessible - ask
---
---