2 Results
Relevance
Price: low to high
Price: high to low
Number of reviews
Magnet log cabin
4 bedrooms / 4 bathrooms / sleeps 30
"We love this place!" It's a wonderful place. We usually have around 15 people. The last two years we stayed in the Colucci Castle! 30 minutes for a gallon of milk, but only 60 seconds from great burgers and the beer! We began our stay a few years ago at Buzzards Roost (another great spot). Love this place so much, brought the GrandKids last summer for a long weekend at Heron's Nest (like a smaller Buzzards Roost and on the river! They loved it also! The group of 15 will be back in May - Derby Week!
Match: Wheelchair adapted
All filters match
Price per night from
$293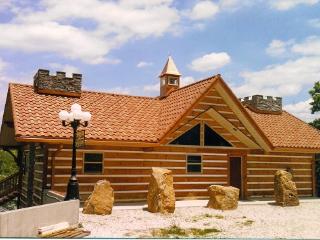 Moneta house
5 bedrooms / 3 bathrooms / sleeps 12
"Super will go again" Annual get together that has been to several places on Smith Mtn Lake with this being rated at the top. This was spacious and comfortable with a great screened in porch that had super view of lake and plenty of room to accommodate all of our group. Plenty of dishes and accessories in the kitchen to cook and prepare whatever we wanted. With 5 bedrooms there is lots of sleep spots and privacy. Will go again.
Responds fast! avg. 49 minutes
Match: Wheelchair adapted
All filters match
Price per night from
$206