Enter dates for more accurate prices
Bedrooms
Any

1+ Bedrooms

2+ Bedrooms

3+ Bedrooms

4+ Bedrooms

5+ Bedrooms

6+ Bedrooms

7+ Bedrooms

8+ Bedrooms

9+ Bedrooms

10+ Bedrooms

11+ Bedrooms

12+ Bedrooms

13+ Bedrooms

14+ Bedrooms

15+ Bedrooms
Rental types
Suitability
Popular filters
Cambridge Rentals
Cambridge house
4 bedrooms / 3 bathrooms / Sleeps 12
Cambridge house
6 bedrooms / 4 bathrooms / Sleeps 12
Cambridge house
6 bedrooms / 5 bathrooms / Sleeps 20
"Wonderful family vacation!" This was a perfect setting for our family vacation. Our grandkids ages range from 4-17 and they all enjoyed biking, kayaking, swimming, fishing and playing in the sand. The house was beautiful and the surroundings were lo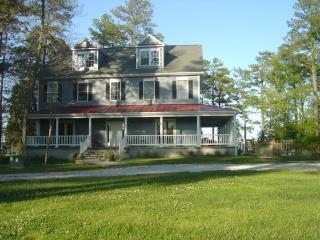 Cambridge house
7 bedrooms / 5 bathrooms / Sleeps 20
"Highly recommended!" Jon was easy to work with and has a lovely property. The house exceeded my expectations -- it is spacious, well appointed, and the location is fantastic. Highly recommended!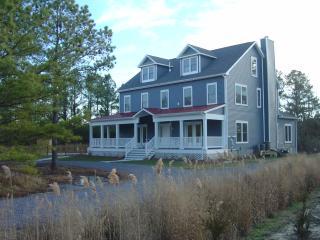 Cambridge house
8 bedrooms / 6 bathrooms / Sleeps 23
Cambridge house
6 bedrooms / 5 bathrooms / Sleeps 14
Cambridge house
5 bedrooms / 4 bathrooms / Sleeps 18
"Absolutely Perfect!" Our best vacation yet! The owners of this home have truly though of everything. We crabbed and fished right off the dock and caught enough crabs and fish for dinner almost every night! The views can not be beat and the swimming
Cambridge house
7 bedrooms / 7 bathrooms / Sleeps 28
"An amazing and beautiful wedding experience" I had my wedding at this property. The landlord, Frank, was very polite and easy going. He allowed for our dogs to stay for a low fee and was very good at returning calls. The house was breathtakingly gorge
Cambridge cottage
3 bedrooms / 1 bathroom / Sleeps 5
Cambridge house
21 bedrooms / 15 bathrooms / Sleeps 49
Payment Protection
Your payment for this rental is protected when you pay through FlipKey.
Learn more