10 Results
Relevance
Price: low to high
Price: high to low
Number of reviews
Great rentals within 20 miles that match your search
Lynchburg house
3 bedrooms / 2 bathrooms / sleeps 8
Price per night from
$183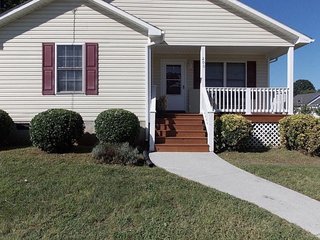 Goode house
2 bedrooms / 2 bathrooms / sleeps 3
Price per night from
$178
Lynchburg apartment
2 bedrooms / 1 bathroom / sleeps 5
Price per night from
$128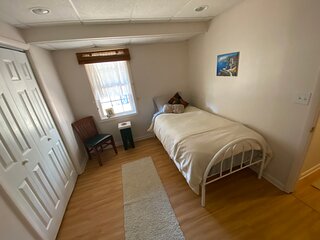 Madison Heights log cabin
3 bedrooms / 3 bathrooms / sleeps 7
Price per night from
$184
Lynchburg guest house
1 bedroom / 1 bathroom / sleeps 3
Responds fast! avg. 2 hours 47 minutes
Timberlake studio
Studio / 1 bathroom / sleeps 2
Responds fast! avg. 2 hours 47 minutes
Lynchburg house
2 bedrooms / 1 bathroom / sleeps 6
"Cozy, convenient, and comfortable" Smooth rental process, comfortable accommodations, and just right for our needs for the week. Thanks!
Responds fast! avg. 2 hours 47 minutes
Forest house
3 bedrooms / 1 bathroom / sleeps 6
Responds fast! avg. 1 hour 45 minutes
Price per night from
$114
Monroe tented camp
1 bedroom / 1 bathroom / sleeps 6
Price per night from
$129
Lynchburg apartment
1 bedroom / 1 bathroom / sleeps 4
"Excellent experience!" This was cheaper and better than any hotel we had stayed in when visiting the area! Clean, spacious, beautifully decorated, and was beyond our expectations. The outside had good parking and was well lit. It was easily accessible and close to everything. It took less than 10 minutes to reach the Liberty Mountain Conference Center and we even had to pass an elementary school. The owner was accommodating in every way! We really enjoyed coming in each evening and smelling the rich savory aromas of the evening meal upstairs. It made us feel nostalgic and wonderful! I would not only recommend this place but hope to have the opportunity to stay here again on my return visit late Spring of 2015.