4 Results
Relevance
Price: low to high
Price: high to low
Number of reviews
Wildwood Crest apartment
2 bedrooms / 2 bathrooms / sleeps 5
"Amazing, clean, great place and location!" We stayed here for one week towards the end of August. For us, this is in walking distance to a great little coffee shop, mini golf, and ice cream. The resort is beautiful - we really never had to leave! Cape May is very close by to shop for a few hours. Also, just a short drive to the boardwalk. We enjoyed the many pools at this resort as well as the jacuzzis and the gyms. My kids loved the little game room as well as the basketball courts and playground. (This is also in walking distance to another playground.) The resort has a fabulous grill on the beach with the best fries. We walked to Diamond Beach and ate at that grill as well. It is lit up beautifully at night. As far as the unit itself - perfect. It had everything we needed with great closet space! From the balcony there is a great ocean view. The unit was very clean; no problems with the showers, toilets, washer/dryer, dishwasher, etc (I have encountered numerous problems with these in other resorts!) Just to note: They provided many comfortable towels and washcloths! Simply wear the red bracelet tags to get into the pools and gyms - the staff does check which is nice. The owner of the unit sent me everything I needed a week before check-in. Upon arrival I met his neighbor who gave me everything else. Overall, it was a fabulous stay - highly recommended! Thanks, Ed!
Responds fast! avg. 2 hours 11 minutes
Match: Climbing frame
All filters match
Price per night from
$401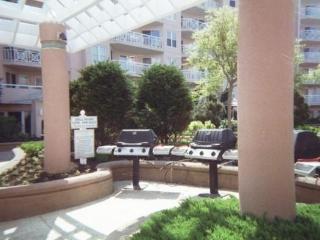 Ship Bottom house
3 bedrooms / 1 bathroom / sleeps 5
Responds fast! avg. 3 hours 59 minutes
Match: Climbing frame
All filters match
Price per night from
$378
Wildwood Crest apartment
2 bedrooms / 2 bathrooms / sleeps 8
"Great place to stay" Very nice place and extremely well kept and very clean. Owners are very friendly and helpful. Quite neighborhood and others staying at Ocean Breeze we quiet yet friendly. On street parking was never a problem; in fact we always had a place to park right in front of house. We thought the main road in front of the house would be extremely busy in the middle of the summer, but their street and all other streets between condo and beach we never real busy, and all traffic moves slow. Many cars also stop for pedistrians, even when there isn't a true crosswalk. Back patio, furniture, and flower garden is very nice for outdoor meals or relaxing. I would recommend you bring special utensils, knives, or cookware if you're doing something out of the ordinary,as the kitchen is modestly equipped, but when we didn't find what I needed, Kathy was willing to loan us something from her kitchen.
Responds fast! avg. 3 hours 39 minutes
Match: Climbing frame
All filters match
Price per night from
$201
Bradley Beach house
5 bedrooms / 2 bathrooms / sleeps 13
Match: Climbing frame
All filters match
Price per night from
$500