Enter dates for more accurate prices
Selbyville Rentals
Filter
Bedrooms
Any

1+ Bedrooms

2+ Bedrooms

3+ Bedrooms

4+ Bedrooms

5+ Bedrooms

6+ Bedrooms

7+ Bedrooms

8+ Bedrooms

9+ Bedrooms

10+ Bedrooms

11+ Bedrooms

12+ Bedrooms

13+ Bedrooms

14+ Bedrooms

15+ Bedrooms
Rental types
Suitability
Popular filters
Selbyville Rentals
Selbyville house
5 bedrooms / 3 bathrooms / Sleeps 12
Selbyville house
3 bedrooms / 2 bathrooms / Sleeps 8
"Excellent accommodations, great location, quiet with a dock for your boat, fishing or crabbing in minutes!" My wife and I stayed here with my son, daughter-in-law and of friend of their's for a weekend. Plenty of room for all of us, would have even b
Selbyville apartment
2 bedrooms / 2 bathrooms / Sleeps 4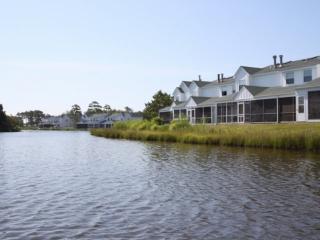 Selbyville house
5 bedrooms / 4 bathrooms / Sleeps 14
"Perfect home" The pictures do not do this home justice. It was large, spacious, neat and nicely decorated. The owners are very easy to communicate with and we will definitely be staying here again for many years to come...
Selbyville house
4 bedrooms / 2 bathrooms / Sleeps 8
Selbyville house
5 bedrooms / 3 bathrooms / Sleeps 14
Payment Protection
Your payment for this rental is protected when you pay through FlipKey.
Learn more