13 Results
Relevance
Price: low to high
Price: high to low
Number of reviews
Stanley cottage
1 bedroom / 1 bathroom / sleeps 2
Price per night from
$133
Stanley house
3 bedrooms / 1 bathroom / sleeps 9
Price per night from
$101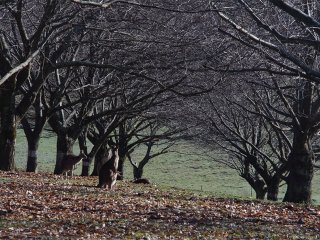 Stanley house
4 bedrooms / 4 bathrooms / sleeps 14
Price per night from
$1,286
Stanley apartment
1 bedroom / 1 bathroom / sleeps 3
Price per night from
$370
Great rentals within 20 miles that match your search
Eurobin cottage
2 bedrooms / 2 bathrooms / sleeps 4
"Indulgent stay in Eurobin (near Bright)" This is the second time we have stayed at GG's, both times around ANZAC day and we will soon be booking again for next year. Jennie and Steve are wonderful hosts and have created a very nice place here. We have stayed with another couple (none of us brought any kids but we can see the place caters well for them too). It has two VERY large size bedrooms each with own en-suites and the beds and linen are beautiful. The standard of everything at GG's is really very high. Jennie prepares a beautiful hamper and home made cakes or muffins which is a lovely surprise when you get there..fridge stocked with fresh goodies and there is nothing in the kitchen that is missing if you need it. As it was cool both times when we went the lovely wood heater was well used and is just great...well stocked wood pile. Wonderful covered deck area outside. Gardens are just lovely for a walk (even in the rain). Down alongside the river with horses, alpacas and chooks. We really love the place and can't wait for another stay there. It's not far out of Bright so don't be put off by that at all. Thanks Jennie and Steve for creating such a great place. You've done a wonderful job. Hope to see you again next year.
Responds fast! avg. 4 minutes
Price per night from
$322
Myrtleford manor house
4 bedrooms / 4 bathrooms / sleeps 8
Price per night from
$804
Beechworth house
3 bedrooms / 1 bathroom / sleeps 6
Price per night from
$257
Beechworth log cabin
1 bedroom / 1 bathroom / sleeps 2
"Relax'n on an Island" Its central but its tucked away. Free of white noise, overlooking a peaceful garden and creek the mind escapes the rat race and can just chill. Sitting on the verandah, dining in the garden lounging inside on the huge luxurious couch in front of the fire 1860 is fantastic. The rustic soul of another world but with modern amenities quite possibly the best place I have stayed at.
Price per night from
$237
Beechworth house
1 bedroom / 1 bathroom / sleeps 2
Responds fast! avg. 3 hours 43 minutes
Price per night from
$166
Allans Flat house
1 bedroom / 1 bathroom / sleeps 4
Responds fast! avg. 3 hours 43 minutes
Price per night from
$166
Beechworth house
5 bedrooms / 2 bathrooms / sleeps 10
Price per night from
$342
Beechworth house
2 bedrooms / 1 bathroom / sleeps 4
Price per night from
$338
Chiltern house
2 bedrooms / 1 bathroom / sleeps 4
Price per night from
$137