Enter dates for more accurate prices
Sterling log cabin
3 bedrooms / 3 bathrooms / sleeps 6
Responds fast! avg. 25 minutes
Match: DVD player
All filters match
Price per night from
$126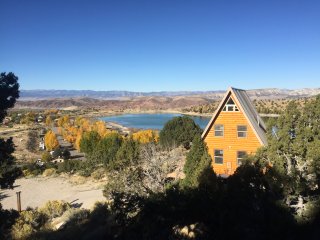 Sterling b&b
5 bedrooms / 4 bathrooms / sleeps 16
Match: DVD player
All filters match
Price per night from
$691
Sterling cottage
6 bedrooms / 5 bathrooms / sleeps 17
Responds fast! avg. 24 minutes
Match: DVD player
All filters match
Price per night from
$458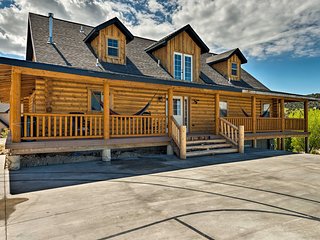 Great rentals within 20 miles that match your search
Park City apartment
2 bedrooms / 3 bathrooms / sleeps 6
Responds fast! avg. 3 hours 59 minutes
Match: DVD player
All filters match
Price per night from
$189
Park City apartment
5 bedrooms / 6 bathrooms / sleeps 11
"Luxury Condo" The condo is very luxurious & roomy with very modern amenities. The location is excellent with free shuttle stop right in front of the house. We really enjoyed the built in espresso/capucino machine. The dishwasher didn't work so management provided daily house keeping service to clean the dishes & the house. We were disappointed that the pillows were not down considering it is a luxurious condo; hence only "very good" for Comfort rating below. There was only one hair dryer for a five bed room house! Other suggestions: 1 Hangers at the entrance of the house for ski jackets & helmets. 2 a bench for putting on & taking off ski boots 3 Ski boot/ski rack
Match: DVD player
All filters match
Price per night from
$1,155
Park City apartment
3 bedrooms / 2 bathrooms / sleeps 9
"Great location - Fantastic view - Beautiful & comfortable Lodge/" My wife and I came for the aspen/Maple color change in late September (2013) and this place was perfect! Beautiful, newly redecorated lodge/condo with all the comforts and stunning view looking down on Park City and beyond. It's a 5 minute drive to Park City Main Street but the climb to near Guardsman Pass puts you in quiet mountain seclusion. The drive on Guardsman Pass Scenic Backway through the Wasatch range provided all the fall colors we came to see (plus a bonus 4 inches of snow the last day). It is about 40 minutes to Salt Lake City and another 20 minutes more to antelope Island in The Salt Lake. We went back there several times; it was so beautiful and peaceful with Bison, Antelope, Mountains and the majestic Salt Lake all around you. Alpine Ski Property customer service was great also. It turned cold the first night and the furnace had not been turned on from summer season. They promptly took care of it. We will definitely be back!
Match: DVD player
All filters match
Price per night from
$420
Park City house
6 bedrooms / 5 bathrooms / sleeps 14
"Worth Every Penny!" I took the whole family up to Utah for the week to get away from the hot sun in arizona and we don't regret it at all! The house was big and comfortable and clean! I don't even think we used all the rooms. All the Tv's and couches and just the furniture was beautiful. We loved the weather to; it was never too hot or too cold. It was perfect. We really enjoyed the pool, but what we instantly fell in love was the indoor hot tub. It was so relaxing to soak after a long day of hiking and walking through the town. It was worth every single penny.
Match: DVD player
All filters match
Price per night from
$376