Enter dates for more accurate prices
Waldringfield Rentals
Filter
Bedrooms
Any

1+ Bedrooms

2+ Bedrooms

3+ Bedrooms

4+ Bedrooms

5+ Bedrooms

6+ Bedrooms

7+ Bedrooms

8+ Bedrooms

9+ Bedrooms

10+ Bedrooms

11+ Bedrooms

12+ Bedrooms

13+ Bedrooms

14+ Bedrooms

15+ Bedrooms
Rental types
Suitability
Popular filters
Waldringfield Rentals
Waldringfield cottage
2 bedrooms / 2 bathrooms / Sleeps 4
Responds fast! avg. 2 hours 6 minutes
Waldringfield cottage
1 bedroom / 1 bathroom / Sleeps 2
Waldringfield cottage
1 bedroom / 1 bathroom / Sleeps 2
"Fabulous" Just enjoyed a short break in The Boathouse and it really is a very special place - the property is superb, the location stunning, and the owners very welcoming.We feel very lucky to have found this little gem.
Waldringfield house
3 bedrooms / 3 bathrooms / Sleeps 6
Responds fast! avg. 2 hours 57 minutes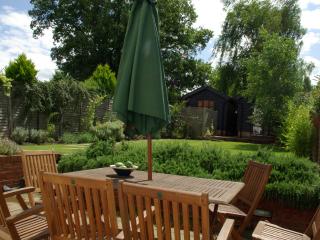 Payment Protection
Your payment for this rental is protected when you pay through FlipKey.
Learn more