Previous

Next

property
$90
0 BR / 1 BA / Sleeps 4
$90
Book
0 BR
/
1 BA
/
Sleeps 4
|

Quick view
Destin Florida Sandestin Golf, Beach & Tennis Resort located at the Bahia at the Village of Baytowne Wharf and a short tram ride to the white sandy beaches of Miramar Beach. This Unit is a 445 sf Studio fully furnished with a kitchenette, living and dining area, 3rd floor and directly facing the pool. Bahia is …
Hot Tub/Jacuzzi

Internet Access

A/C or climate control

Central heating

Fitness Room
Pet friendly - ask

Suitable for children

Suitable for the elderly - ask

Wheelchair accessible - ask
A great place to stay!!
Left on Feb 17, 2014 for a stay in December 2014
I enjoy my stay at the Bahia! The place is very clean and well set-up with just about everything u need. The whole complex is very well maintained and just a short walk to boutique,restaurants and clubs! The view of the pool is beautiful! Steve was very easy to work with. Thank u Steve for the opportunity that was given to me!
Previous

Next

property
$95
2 BR / 2 BA / Sleeps 7
Inquire
2 BR
/
2 BA
/
Sleeps 7
|

Quick view
Completely Updated, Beautiful, One-story, Pet-friendly Villa in Linkside with Views-Complete with Golf Cart and Sandestin Shuttle Service to the Beach! Our gorgeous, two-bedroom/two-bath, one-story villa on the golf course in Sandestin, offers luxury at an affordable price and features a view of the sweeping …
Ocean or water views

Shared outdoor pool (unheated)

Internet Access

Washing Machine

Clothes Dryer
Pet friendly

Suitable for children

Suitable for the elderly - ask

Wheelchair accessible - ask
Outstanding
Left on Jul 21, 2013 for a stay in July 2013
This was my 6th year to rent from Shoredreams and rent this unit. We had a fantastic time as always and will be back again next year. Shoredreams does an outstanding job in caring for its customers and insuring the vacation experience is first class. Thank you for everything and see you again next year
Previous

Next

property
$95
2 BR / 2 BA / Sleeps 7
Inquire
2 BR
/
2 BA
/
Sleeps 7
|

Quick view
Quiet, Family-friendly neighborhood, Two-bedroom/two-bath Villa is Pet-friendly with Private Yard and Golf CartWhy do you go on vacation? Is it the surf, the sun, the golf, the relaxation, the dining, the shopping, the water sports, the tennis, or simply reading a book with your toes in crystal white sand while gentle…
Shared outdoor pool (unheated)

Wireless Internet

Grill

Linens Provided

Dishwasher
Pet friendly

Smoking allowed - ask

Suitable for children

Suitable for the elderly - ask

Wheelchair accessible - ask
Previous

Next

property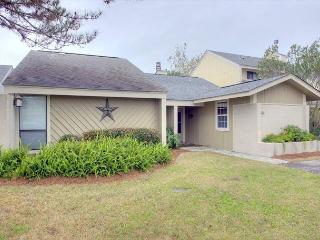 $100
3 BR / 2 BA / Sleeps 8
Inquire
3 BR
/
2 BA
/
Sleeps 8
|

Quick view
Beautiful Bayside Bungalow with huge patio on Links Golf Course Welcome to our Bayside bungalow. Our home is freshly decorated and newly renovated! It sits on a quiet cul de sac, great for the kids and their bikes/scooters or just to throw the football or Frisbee. With the Mater bedroom, Living room and Dining …
Shared outdoor pool (unheated)

Internet Access

A/C or climate control

Deck

Fitness Room
Suitable for children - ask

Suitable for the elderly - ask

Wheelchair accessible - ask
Previous

Next

property
$100
2 BR / 2 BA / Sleeps 6
Inquire
2 BR
/
2 BA
/
Sleeps 6
|

Quick view
This one-story, 2 bedroom/2 bathroom detached condo/villa with carport, offers a roomy and comfortable vacation getaway on a quiet cul-de-sac with a small lawn in front and back for a kid friendly play area, within the gated community of the Sandestin Golf and Beach Resort. Only one mile from the beach, this well-…
Shared outdoor pool (unheated)

Internet Access

A/C or climate control

Patio

Fitness Room
Suitable for children - ask

Suitable for the elderly - ask

Wheelchair accessible - ask
Previous

Next

property
$100
3 BR / 3 BA / Sleeps 8
Inquire
3 BR
/
3 BA
/
Sleeps 8
|

Quick view
Sandestin offers top pf the line facilities such as four 18 hole golf courses (2 resort and two championship); state of the art golf learning center and a putting course; tennis courts ; 11 swimming pools; over 11 miles of paved trails for jogging and bicycling; a nature conservancy area; kids programs; a full …
Ocean or water views

Shared outdoor pool (unheated)

Internet Access

A/C or climate control

Patio
Suitable for children - ask

Suitable for the elderly - ask

Wheelchair accessible - ask
Previous

Next

property
$100
3 BR / 3 BA / Sleeps 8
Inquire
3 BR
/
3 BA
/
Sleeps 8
|

Quick view
Sandestin offers top pf the line facilities such as four 18 hole golf courses (2 resort and two championship); state of the art golf learning center and a putting course; tennis courts ; 11 swimming pools; over 11 miles of paved trails for jogging and bicycling; a nature conservancy area; kids programs; a full …
Shared outdoor pool (unheated)

Internet Access

A/C or climate control

Patio

Fitness Room
Suitable for children - ask

Suitable for the elderly - ask

Wheelchair accessible - ask
Previous

Next

property
$70
0 BR / 1 BA / Sleeps 4
Inquire
0 BR
/
1 BA
/
Sleeps 4
|

Quick view
Free Tram Service is provided. Just remodeled this studio - All new upscale furniture, carpet, paint, accessories etc. Observe beautiful resort views from your balcony. All to help you enjoy and relax during your stay. This studio offers a 2 queen beds, mini kitchen with microwave, mini refrigerator and sink. There is…
Waterfront

Shared outdoor pool (unheated)

Hot Tub/Jacuzzi

A/C or climate control

Balcony or terrace
Suitable for children

Suitable for the elderly - ask

Wheelchair accessible - ask
Previous

Next

property
$100
1 BR / 2 BA / Sleeps 4
Inquire
1 BR
/
2 BA
/
Sleeps 4
|

Quick view
It has comfortable seating in the living area adjacent to the bar for open social gathering and a view of the spacious patio and the greenery surrounding it. The kitchen has up to date appliances with a stylish backsplash. Your master suite provides a king size bed, and a chaise for relaxation accompanied by natural …
Shared outdoor pool (unheated)

Hot Tub/Jacuzzi

Internet Access

A/C or climate control

Patio
Pet friendly

Suitable for children - ask

Suitable for the elderly - ask

Wheelchair accessible - ask
Previous

Next

property
$100
1 BR / 1 BA / Sleeps 4
Inquire
1 BR
/
1 BA
/
Sleeps 4
|

Quick view
This charming 3rd floor unit opens up to the back patio at ground level just steps away from the pool and is surrounded by beautiful landscaping. This beautiful one bedroom has a KING size bed in the MASTER and a den set up as an additional sleeping area with a FULL size bed. The bathroom is equipped with both a …
Shared outdoor pool (unheated)

Hot Tub/Jacuzzi

Internet Access

A/C or climate control

Patio
Suitable for children - ask

Suitable for the elderly - ask

Wheelchair accessible - ask
Previous

Next

property
$100
1 BR / 2 BA / Sleeps 4
Inquire
1 BR
/
2 BA
/
Sleeps 4
|

Quick view
Rest and relax on your perfect vacation in this adorable condo at the Village in Baytowne Wharf in Sandestin Golf and Beach Resort. You will be over satisfied with the amenities this condo offers at such a reasonable rate. Observation Point North is a complex located in the heart of the Village Your first …
Shared outdoor pool (unheated)

Hot Tub/Jacuzzi

Internet Access

A/C or climate control

Patio
Suitable for children - ask

Suitable for the elderly - ask

Wheelchair accessible - ask
Previous

Next

property
$100
1 BR / 1 BA / Sleeps 4
$100
Book
1 BR
/
1 BA
/
Sleeps 4
|

Quick view
Spacious 5th floor unit with balcony overlooking the Choctawatchee Bay! Offering privacy, bay views from every window, and picture perfect sunsets. This luxury condo meets your vacation needs for a group as large as four. Just outside the ground floor, a lush landscape leads you to the zero entry lagoon pool with two …
Waterfront

Ocean or water views

Shared outdoor pool (unheated)

Hot Tub/Jacuzzi

Internet Access
Suitable for children

Suitable for the elderly - elevator access

Wheelchair accessible
Previous

Next

property
$86
3 BR / 2 BA / Sleeps 10
Inquire
3 BR
/
2 BA
/
Sleeps 10
|

Quick view
http://www.realtourvision.com/tour/IN/tour.view.new.php?utl=IN-7725-RHDSWS-01 Flat Panel TVs in all rooms. Located on the 6th floor this end unit has windows on 3 sides with some of the most magnificent views on Sandestin. * This large 3 bedroom unit was just renovated down to the studs and in many places to bare …
Waterfront

Shared outdoor pool (unheated)

Hot Tub/Jacuzzi

Sauna

Wireless Internet
Suitable for children

Suitable for the elderly - ask

Wheelchair accessible - ask
Previous

Next

property
$56
3 BR / 3 BA / Sleeps 8
Inquire
3 BR
/
3 BA
/
Sleeps 8
|

Quick view
NEW GOLF CART AVAILABLE!!!!!!!!! Pine Ridge is on the south side which is the beachside of SANDESTIN RESORT. Fall and Winter Special - 1 Night Free with a 4 Night Minimum Living Area has New 50"HDTV with Upgraded HD Channels plus Streaming Netflix, WiFi Included Free Shuttle Service While you are sitting on the large …
Ocean or water views

Shared outdoor pool (unheated)

Hot Tub/Jacuzzi

Wireless Internet

Washing Machine
Suitable for children

Suitable for the elderly - ask

Wheelchair accessible - ask
Previous

Next

property
$99
4294967295 BR / 1 BA / Sleeps 4
$99
Book
1 BA
/
Sleeps 4
|

Quick view
This is the most beautiful studio at Bayside at Sandestin! Completely renovated in "beach chic" style, this stunning studio is located adjacent to the Bayside Conference Center, the Linkside Conference Center, and the Linkside Golf Course! Bayside at Sandestin Resort offers studio accommodations that are …
Waterfront

Ocean or water views

Hot Tub/Jacuzzi

Internet Access

A/C or climate control
Suitable for children - over five

Suitable for the elderly - elevator access
---
---