Previous

Next

property
$105
3 BR / 2 BA / Sleeps 6
1 / 17
(4)
" Excellent "
Inquire
Seaside condo
3 BR
/
2 BA
/
Sleeps 6
|

Quick view
Happy Hours at Beachwood Villas is a completely renovated 3 bedroom 2 bath beach condo located just a little over a mile East of Seaside, FL. Beachwood is located, in the heart of Seagrove. It's only a 3 minute walk to beautiful white-sugary sand beaches, adjacent to shops & restaurants, 1 mile to the grocery …
Shared outdoor pool (unheated)

Internet Access

Washing Machine

A/C or climate control

Central heating
Suitable for children

Suitable for the elderly - ask
Great Stay
Left on Mar 31, 2014 for a stay in January 2014
Great getaway! Very happy with the quality and all the features of the condo. Our party of five was very comfortable, condo had everything we needed. Excellent location, close to everything and great value. We all enjoyed our stay very much and highly recommend to others.
Previous

Next

property
$105
3 BR / 3 BA / Sleeps 8
1 / 16
(4)
" Excellent "
Inquire
Seaside cottage
3 BR
/
3 BA
/
Sleeps 8
|

Quick view
Magnolia By The Sea -An upscale cottage community located just 5 miles East of Seaside. Magnolia By The Sea has quickly become one of the most desired beach destinations on 30A. The home is very well appointed which includes Kohler fixtures, hardwood floors in the great room, kitchen, and bedrooms. There is tile in …
Internet Access

Housekeeping Optional

Washing Machine

Clothes Dryer

A/C or climate control
Suitable for children

Suitable for the elderly
Really Lovely!!
Left on Jan 25, 2014 for a stay in December 2013
Great little cottage located in a beautiful community. Our family of six stayed last month and thoroughly enjoyed all the lovely features this home offers. The weather was so nice; warm and toasty with a bit of a chill in the air - perfect for relaxing on the porch, taking walks, laying poolside or at the beach. The location was convenient to both the pool and the beach, an easy walk to both. …
Previous

Next

property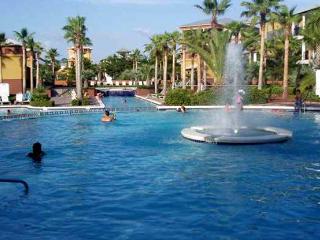 $85
3 BR / 2 BA / Sleeps 6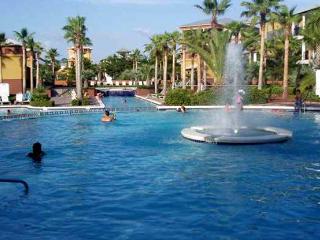 1 / 12
(5)
" Excellent "
Inquire
Seaside condo
3 BR
/
2 BA
/
Sleeps 6
|

Quick view
The Village of South Walton is nestled in between Rosemary Beach and Alys Beach along the scenic 30-A corridor of the beaches of South Walton. Step back in time as you enter the cobblestone streets and lamp lit passageways. With its old world charm, southern hospitality and the natural beauty of the area, this is sure…
Internet Access

Washing Machine

Clothes Dryer

A/C or climate control

Central heating
Suitable for children

Suitable for the elderly
Fun Family Getaway
Left on Dec 10, 2013 for a stay in October 2013
We had a great stay here. The condo was exactly as it advertised, pictures and all and resort was so very nice. The pool was perfect for sunbathing and relaxing. The location was ideally situated near the beaches of Rosemary and alys, with many shops and restaurants nearby. We rented bikes and enjoyed riding up and down Hwy 30a, so scenic and such a charming area to explore. Couldn't have asked …
Previous

Next

property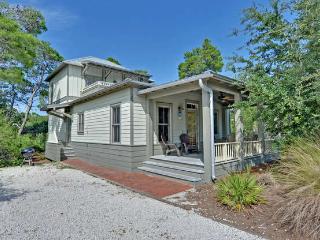 $125
3 BR / 3 BA / Sleeps 8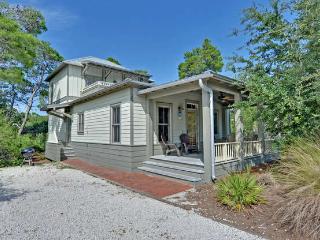 1 / 16
(7)
" Excellent "
Inquire
Seaside house
3 BR
/
3 BA
/
Sleeps 8
|

Quick view
Magnolia By The Sea -An upscale cottage community located just 5 miles East of Seaside. Magnolia By The Sea has quickly become one of the most desired beach destinations on 30A. The home is very well appointed which includes Kohler fixtures, hardwood floors in the great room, kitchen, and bedrooms. There is tile in …
Internet Access

Washing Machine

Clothes Dryer

A/C or climate control

Central heating
Suitable for children

Suitable for the elderly - ask
Beautiful Beach Cottage
Left on Dec 10, 2013 for a stay in October 2013
Our family and good friends enjoyed a week long stay here last month. This beach cottage has everything; its well appointed with high end features, beautiful furnishings and equipped with just about everything you could need in a vacation rental. The rooms were spacious, having three bathrooms was ideal for our party. We loved the porches and spent many nights relaxing there. The community is …
Previous

Next

property
$125
3 BR / 3 BA / Sleeps 8
1 / 10
(5)
" Excellent "
Inquire
Seaside cottage
3 BR
/
3 BA
/
Sleeps 8
|

Quick view
Magnolia By The Sea -An upscale cottage community located just 5 miles East of Seaside. Magnolia By The Sea has quickly become one of the most desired beach destinations on 30A. The home is very well appointed which includes Kohler fixtures, hardwood floors in the great room, kitchen, and bedrooms. There is tile in …
Internet Access

Washing Machine

Clothes Dryer

A/C or climate control

Central heating
Suitable for children

Suitable for the elderly
Dreamy Beach Getaway
Left on Dec 10, 2013 for a stay in October 2013
Luxury accommodation, yet very practical for a family with active children. Home is so charming, we were so thrilled upon arriving and really enjoyed our stay. Home is very well maintained and equipped and the area offers so much to do. We were all very pleased with the rental and appreciated the opportunity to enjoy it for our family getaway. We've already booked a return stay this summer. …
---
---