Previous

Next

property
$757
12 BR / 7 BA / Sleeps 30
$757
Book
12 BR
/
7 BA
/
Sleeps 30
|

Quick view
Situated in the south of the Loire Valley, right by the lovely lake of Chemille sur Indrois and in front of the Medieval church of St Vincent, this lovely 18th century cottage was restored and converted into two large comfortable holiday homes that can house up to 30 people. Up to 16 people can enjoy the contemporary…
Waterfront

Ocean or water views

Internet Access

Fireplace

Housekeeping Optional
Suitable for children

Suitable for the elderly

Wheelchair accessible
Previous

Next

property
$77
4 BR / 4 BA / Sleeps 15
$77
Book
4 BR
/
4 BA
/
Sleeps 15
|

Quick view
Splendid property of the 18th century located in the valley of voices, near exceptional sites, such as the castle of Esclimont (2kms), the castle of Maintenon (13kms), the castle of Baronville (14kms), the cathedral of Chartres (20kms), the castle of Rambouillet (20kms), the castle of Versailles (50kms)… A total …
Shared outdoor pool (unheated)

Hot Tub/Jacuzzi

Sauna

Internet Access

Clothes Dryer
Pet friendly - ask

Suitable for children

Suitable for the elderly - ask

Wheelchair accessible
Previous

Next

property
$125
3 BR / 2 BA / Sleeps 8
$125
Book
3 BR
/
2 BA
/
Sleeps 8
|

Quick view
La Grande Baudonniere is a fairly new home built with quality material in a traditional regional style and architecture, in the middle of a small forest. The house is large and comfortable with all modern amenities, all the ceilings have open oak beams, all doors and windows are made of solid oak, the kitchen is made…
Internet Access

Fireplace

Housekeeping Optional

Washing Machine

Clothes Dryer
Pet friendly - ask

Suitable for children

Suitable for the elderly - ask

Wheelchair accessible - ask
Previous

Next

property
$56
1 BR / 1 BA / Sleeps 2
$56
Book
1 BR
/
1 BA
/
Sleeps 2
|

Quick view
'Le Heron 1' – small studio accommodation within the Le Cormier holiday facility, overlooking courtyard & duck-pond, set in 10 acres of unspoiled countryside & formerly a 17th century working farm. Le Cormier is situated on the outskirts of Obterre village (with bar & small shop) close to the nearby medieval …
Shared outdoor pool (unheated)

Internet Access

Washing Machine

Parking

Garden
Pet friendly - ask

Smoking allowed - ask

Suitable for children - ask

Suitable for the elderly - ask

Wheelchair accessible - ask
Previous

Next

property
$156
3 BR / 2 BA / Sleeps 7
$156
Book
3 BR
/
2 BA
/
Sleeps 7
|

Quick view
It is a newly built modern 3 bedroom apartment located in the centre of Cannes,with newly installed silent air conditioner system, can be left on all night as there is no noise, just a 5 minute walk to the Palais, Croissette, beach. bars and restaurants. It has a terrace with table and chairs for 6 people with lovely…
Ocean or water views

Internet Access

Housekeeping Optional

Washing Machine

Clothes Dryer
Pet friendly - ask

Smoking allowed - ask

Suitable for children

Suitable for the elderly - elevator access

Wheelchair accessible - ask
Previous

Next

property
$161
1 BR / 1 BA / Sleeps 4
$161
Book
1 BR
/
1 BA
/
Sleeps 4
|

Quick view
Un duplexe de 57m2 au coeur de la Butte de Montmartre. Ce beau duplex se trouve au 1er étage d'un immeuble sécurisé. Il peut accueillir 4 personnes y compris des enfants. Il est entièrement équipé par des matériels et appareils ménagers de luxe offrant ainsi le confort pour un séjour réussi. L'espace est …
Internet Access

Housekeeping Optional

Washing Machine

Clothes Dryer

Grill
Previous

Next

property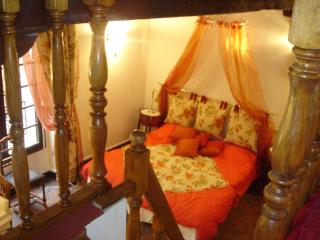 $144
1 BR / 1 BA / Sleeps 4
$144
Book
1 BR
/
1 BA
/
Sleeps 4
|

Quick view
Dreams and reality... Ile Saint Louis is a few steps from Notre-Dame-de-Paris, Le Quartier Latin, Le Marais, Le Louvre, Centre Pompidou, la Bastille...It is a perfect, CENTRAL LOCATION, from wich you explore, walk, and fall in love with Paris.... So much better than the hotel! You will have the privilege to live in …
Hot Tub/Jacuzzi

Internet Access

Housekeeping Optional

Washing Machine

A/C or climate control
Previous

Next

property
$56
1 BR / 1 BA / Sleeps 2
$56
Book
1 BR
/
1 BA
/
Sleeps 2
|

Quick view
'Le Heron 2' – small studio accommodation within the Le Cormier holiday facility, overlooking courtyard & duck-pond, set in 10 acres of unspoiled countryside & formerly a 17th century working farm. Le Cormier is situated on the outskirts of Obterre village (with bar & small shop) close to the nearby medieval …
Shared outdoor pool (unheated)

Internet Access

Washing Machine

Parking

Books
Pet friendly - ask

Smoking allowed - ask

Suitable for children - ask

Suitable for the elderly - ask

Wheelchair accessible - ask
Previous

Next

property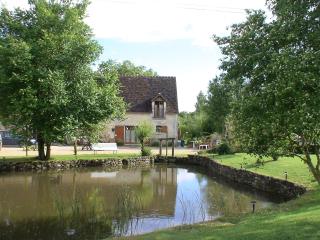 $84
2 BR / 2 BA / Sleeps 6
$84
Book
2 BR
/
2 BA
/
Sleeps 6
|

Quick view
Gîte 'Le Colvert' provides affordable but comfortable accommodation for 2 people (up to 6 is possible) within the Le Cormier holiday facility, set in 10 acres of unspoiled countryside and formerly a working farm dating back to around the 17th century. 'We are close to the popular medieval market town Loches and …
Shared outdoor pool (unheated)

Internet Access

Washing Machine

Outdoor Dining Area

Garage
Pet friendly - ask

Smoking allowed - ask

Suitable for children - ask

Suitable for the elderly - ask

Wheelchair accessible - ask
Previous

Next

property
$69
2 BR / 1 BA / Sleeps 4
$69
Book
2 BR
/
1 BA
/
Sleeps 4
|

Quick view
On the southern edge of the Brenne National Park and close to Argenton-sur-Creuse, this beautifully restored barn provides superb accommodation for up to 4 people. In an area of natural beauty,the gite is well placed for walking, cycling, bird watching and touring historic towns and villages. With an open plan kitchen…
Internet Access

Washing Machine

Clothes Dryer

Outdoor Dining Area

Central heating
Pet friendly - ask

Suitable for children - ask

Suitable for the elderly - ask
A beautiful furnished French gite with a garden
Left on Jul 23, 2011 for a stay in August 2010
Whatever the occasion of your stay you will find that the gite is furnished to a very high standard. It's in an idillic location, a typical French Village for a complete @get a way from all' stay. The garden is a very good size, kept immaculately to while away the hours re-charging the batteries. A great location to sight see the local historical towns and chateaux.

I hope you enjoy the …
Previous

Next

property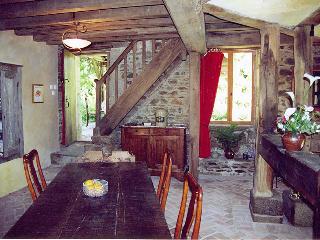 $56
4 BR / 4 BA / Sleeps 8
$56
Book
4 BR
/
4 BA
/
Sleeps 8
|

Quick view
An old mill surrounded by meadows. Gazebo near a waterfall. Located on the borders of Berry and Cruese, 7 km from the country of St. Severus Jacques Tati and 20 km from the domain of Nohant George Sand.Nombreux hiking trails that included the GR of the Master Pipers, perfect for walkers, cyclists and riders. We have …
Pet friendly - ask

Suitable for children - ask

Suitable for the elderly
acceuillant
Left on Jun 18, 2014 for a stay in June 2014
site très agréable dans la verdure, chambre bien aménagée, propriétaires chaleureux, repas et petit déjeuner très raffinés et bons. agréable séjour.
Previous

Next

property
$67
2 BR / 1 BA / Sleeps 3
$67
Book
2 BR
/
1 BA
/
Sleeps 3
|

Quick view
Studio 'La Cistude' provides affordable but comfortable accommodation for 3 people (more is possible) within the Le Cormier holiday facility, set in 10 acres of unspoiled countryside and formerly a working farm dating back to around the 17th century. We are close to the popular medieval market town of Loches and …
Shared outdoor pool (unheated)

Internet Access

Washing Machine

Outdoor Dining Area

Parking
Pet friendly - ask

Smoking allowed - ask

Suitable for children - ask

Suitable for the elderly - ask

Wheelchair accessible - ask
---
---
There are no more results in Chemille Sur Indrois.
Top of page