Description from the manager
Description from the manager
Bedrooms: 4
/
Bathrooms: 5
/
Sleeps: 10
/
Type: Villa
Aurora
Description Aurora is the perfect villa if you're after a Caribbean getaway with some Mediterranean flair. Details like classic Greek columns, pristine white stucco and flower trellises covered in vibrant blooms give this villa its inimitable atmosphere. Perched on a hillside on St. John's southwestern shore, Aurora enjoys an incomparable view of the breathtaking Caribbean sunsets.Arranged around the large pool and sundeck, Aurora has four bedrooms and four and half bathrooms. The upper level houses two of the bedroom suites, the well-appointed kitchen and the great room, which opens out onto a shaded outdoor dining area. One of the two lower bedrooms has a private, two-tiered deck with a sweeping view to the south, and the other is a small apartment, complete with a private deck, living room, and kitchenette. For large groups or small, a stay at Aurora will not soon be forgotten.

Additional amenities include: outside shower: 3 rm, suitable for children.TripAdvisor property ID 2272083 ...Read more
About the manager
About the manager
Catered To Vacation Homes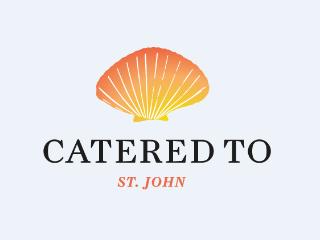 About the owner
Catered To Vacation Homes
Response rate:

n/a

Response time:

n/a

Calendar updated:

today

Overall rating:
Based on 691 reviews and 47 properties
Map
Map
Aurora
Cruz Bay, Saint John
Availability
Availability
Amenities
Amenities
Private outdoor pool (unheated)
Pet - ask
Suitable for the elderly - ask
Smoking - ask
Wheelchair accessible - ask
Reviews
Reviews (

23

)
of guests would stay again
Excellent

15

Very good

5

Average

3

Poor

0

Terrible

0
A FlipKey verified reviewer

NC

"Best experience, ever!"

Left on

01/22/2014

for a stay in January 2014

| A FlipKey verified reviewer

Reviewed Jan 22, 2014

Stayed Jan 2014

From the moment we started our search, through booking and then our stay, this was the best experience! The villa is spectacular. The location is perfect. Not far at all from the main downtown area of Cruz Bay, past the market and up a hill you arrive at the most incredible view! From every bedroom and the numerous porches, you have views of water, ST Thomas and Cruz Bay. You have your choice of sunset, sunrise and lights of ST Thomas all day and night. The villa is well-maintained, the furniture is in great shape, the beds are comfortable, the kitchen lacks for nothing! The pool is perfect and the grounds provide amazing flowers and birds.
Catered To was prompt, kind, thoughtful and always ready to help from my search through booking and our stay. They called to make sure we wanted for nothing! The only thing potential renters need to know is that the railings on the porches are not suitable for small children as they slats are far apart.
I will use Catered To again and again and hope to stay at aurora in the future!

A FlipKey verified reviewer

Massachusetts

"Wonderful."

Left on

01/08/2013

for a stay in December 2012

| A FlipKey verified reviewer

Reviewed Jan 8, 2013

Stayed Dec 2012

The house was perfect for our family. Well planned out so that some people could sleep while others could play cards on the decks and not disturb anyone. Great living space. Great outdoor space. Very well equipped kitchen. Great outdoor showers. Great location. Close enough to walk to Cruz Bay. Short cab ride. All in all a wonderful experience. Plumbing a little outdated. Kitchen faucet had no pressure but we managed. Overall a wonderful experience.

A FlipKey verified reviewer

Wisconsin

"Nice, but not the nicest villa we've stayed in."

Left on

10/18/2012

for a stay in September 2012

| A FlipKey verified reviewer

Reviewed Oct 18, 2012

Stayed Sep 2012

The pictures on the web site are a bit misleading. Although it was a nice place, it is a bit older than it looks. It is a 30 year old villa and could use a few cosmetic updates (light falling off wall by pool, paint peeling, etc.).

"Great Week at aurora!"

Left on

07/19/2012

for a stay in July 2012

| Brian

Reviewed Jul 19, 2012

Stayed Jul 2012

I would highly recommend staying at aurora! There were 9 of us (two families) and we had a tremendous week on St. John, and aurora was the cornerstone of our great experience. The location was ideal - only a 5 minute drive to the Starfish Market complex (groceries, beer, rum, etc.), and then another couple of minutes to the town of Cruz Bay (restaurants, shopping). The view from aurora was spectacular, looking out over the bay and facing St. Thomas. All of the bedrooms were great, and the main room was a wonderful place to gather in the evenings. And of course the pool was really fun. The folks at 'Catered To' (the folks who handle booking, plus any other issues) were tremendous. Someone met us at the ferry when we arrived, gave us a tour of the house, and gave us an overall lay of the land. And as questions came up during our stay, Catered To was always available and very responsive. You can't go wrong with aurora!

A FlipKey verified reviewer

NY

"Super views"

Left on

03/14/2012

for a stay in February 2012

| A FlipKey verified reviewer

Reviewed Mar 14, 2012

Stayed Feb 2012

Stayed with 4 couples. Everyone has lots of space in this large, 4 bedroom villa. Views were super. We ate in for several meals and the setup for this was good.
Easy, short drive to market and all locations on the island.
Layout of the villa is wonderful with views from all angles. We would stay here again.

"Return Visit to aurora"

Left on

01/19/2012

for a stay in December 2011

| Jef Euart

Reviewed Jan 19, 2012

Stayed Dec 2011

My wife and I and our 3 kids (8,5,and 1) stayed at aurora for the 4th time. We love the house! However, it was a bit less kid friendly than we remembered. The railings surrounding the house have openings 10 inches wide which meant we could not let our 1 year old out of our sight for a second. The refridgerator stopped working the last two days of our stay, and some of our groceries spoiled. When I let Catered To know about this, the only comment I got was I'm sorry. I have used Catered To to rent houses on St. John 15 times, and have always been very happy. However, the service We received on our last stay was a little disappointing!

As a long time guest of Catered To we would never have wanted to leave you feeling as if we did not care about any challenges you were having at a villa. Since refrigerators are an appliance that we occasionally have challenges with in this difficult climate our policy has always been to reimburse guests for spoiled groceries whenever it is required.

We are sorry that we dropped the ball and did not follow through with you to make sure you were reimbursed. We will be forwarding a reimbursement immediately.

"Our stay at aurora was exactly what we'd hoped for."

Left on

01/19/2012

for a stay in December 2011

| Susan

Reviewed Jan 19, 2012

Stayed Dec 2011

Catered To made this vacation very easy for us. We were happy to have arranged for a meal to be delivered our first night there, and from then on, it was simple to shop in town for whatever we needed. Aurora's perch on the hill meant we had a gorgeous view, and we were not daunted by the climb from town ... in fact, we sometimes opted to walk rather than drive. The layout of the house worked very well for our family (husband and wife, three young adult "kids", and one fit grandma.) The pool was pleasant and refreshing, although the fantastic beaches beckoned, and we spent most of our days walking and running on the many rocky trails that we accessed behind the Visitors Center in town, hanging out at beaches, and shopping and eating in town.
We all had a fantastic time. Highlights included jet skiing, which we arranged at the Weston Resort, and a sailing/snorkeling trip on the Calypso.
Baked in the Sun was a great bakery stop. The market in town is super. We had many great dinners; our favorite restaurant was the Waterfront Bistro. Morgan's Mango was another wonderful place, and we had a terrific dinner at ZoZo's,too.
We spent a total of nine days in Cruz Bay, heading home to frigid New Hampshire on the day after Christmas.
Thanks to Catered To for this great stay!

"What a great vacation experience/"

Left on

05/25/2011

for a stay in May 2011

| Bob Bertucelli

Reviewed May 25, 2011

Stayed May 2011

We had a very high level of expectation of what to find at aurora but it managed to exceed our expectations. The location was ideal - scenic, remote and yet close enough to town to make things convenient. The facility was great, very comfortable, spacious enough for the 6 of us to be together yet not in each other's way. We are already looking forward to our return trip!

"Our wonderful stay at aurora"

Left on

04/26/2011

for a stay in April 2011

| Aurora

Reviewed Apr 26, 2011

Stayed Apr 2011

As usual, our stay in St. John was superb. It made for a wonderful celebration of my 70th birthday and our 25th wedding anniversary. The weather was great.

Aurora was a beautiful place to stay, and everything was in order as we have grown to expect from Catered To.

The only issue was the door locks. The locks to the twin bedroom and the living area, coming from the arched walkway, are broken. The bedroom lock works but the door latch was misaligned allowing anybody to open it when actually locked. The door to the living area required patience and a lot of "fiddling" to get the lock open.

Overall, we found this to be the nicest villa we have rented. There was always an area to sit in the shade or sun. The view is fantastic and the flowers and landscaping were well maintained.

The company you arranged for our car rental was the one negative of our trip. The back window was missing, so the car could not be locked totally. Fortunately, nothing was ever stolen. The drivers seat belt was defective and alarms kept going off on the dash. I would not use that company the next time we visit.

One funny story. We left the villa to go to Maho Bay one day. After spending a few hours at the beach, I opened the driver's door to sit and clean the sand from my feet. I happened to see something move under the seat. I got out and looked closer only to find that a rooster was hiding under the seat. He came out and sat on the gear shift lever. He then hopped out the door and ran away. We don't know if the chicken got in the car at the villa or at the beach. We were hoping it was from the villa because there was a rooster there that sounded off early every morning. Evidently, it was not the same rooster because we continued to get our early morning wakeup calls.

"Good Week"

Left on

03/31/2011

for a stay in February 2011

| 135

Reviewed Mar 31, 2011

Stayed Feb 2011

Overall our stay was good. We had a few glitched beyond your control. A rat ate a hole in the screen of the main house and ate through some closed bags of snacks. One of our guests killed a scorpion in their room. The ice maker did not work. It is great that the weather was fantastic and the views always bring me back.

Thank you for your review. We are glad that you enjoyed your visit to St. John.

We would like to apologize about the issues that you mentioned. We would like to assure you that every villa is on a monthly extermination program however from time to time additional measures are required. In the future please feel free to contact the office and report any similar incidents and we would be happy to send someone out immediately to address the issue.

We look forward to welcoming you back to St. John in the future.

A FlipKey verified reviewer

Southbury

"Another great and memorable vacation at aurora"

Left on

03/21/2011

for a stay in February 2011

| A FlipKey verified reviewer

Reviewed Mar 21, 2011

Stayed Feb 2011

This is the 5th time we have been to St. John and it only gets better each time! Great place to stay, great views and very relaxing! We couldn't ask for more!

"Convenient for Family"

Left on

09/15/2010

for a stay in August 2010

| Tami

Reviewed Sep 15, 2010

Stayed Aug 2010

Worked out great traveling with a mobile 11 month old. Nice pack and play and highchair provided by villa. Most decorations were also kid friendly. Great views and nice pool. A/C needed to be worked on while we were there and we ran out of gas, but Catered To was very helpful providing fast service.

A FlipKey verified reviewer

South Carolina

"Excellent location and view"

Left on

09/03/2010

for a stay in August 2010

| A FlipKey verified reviewer

Reviewed Sep 3, 2010

Stayed Aug 2010

Stayed here with two adult sons and thoroughly enjoyed the place. Views were great and we liked having space to ourselfs when we wanted it. Nice interior furnishings and the management company was very good.

"We really did not want to go home..."

Left on

06/01/2010

for a stay in May 2010

| The Moores'

Reviewed Jun 1, 2010

Stayed May 2010

We arrived in St. John after a long day of travel. We were truly delighted when we finally arrived at aurora. Everything was beautiful! It was the perfect place for an extended family with teenagers. It was quiet and secluded but close enough to town for easy access. The views are breathtaking from every deck. It was our first visit to St. John and we will defintely be back! If you like a "laid back" vacation...this is the place to be! The people at Catered To were very responsive to all our needs. No one in our group wanted to leave! We are counting the days until we can return. Thank you so much for a wonderful vacation!!

"Stunning views, plenty of space for 2 families, close to town, a"

Left on

03/18/2010

for a stay in February 2010

| Ken B.

Reviewed Mar 18, 2010

Stayed Feb 2010

The views were even better than we expected. Plenty of space indoor and out for all times of day. Minutes from Cruz Bay. 3 of the 4 bedrooms have outdoor showers, which everyone loved. Management was extremely responsive when power went out and the pump for the water cistern needed to be primed. We were surprised that the kitchen/dining/living room area was unairconditioned, but it was not an issue at all. That space was recently renovated and nicely appointed. While it is not the highest end villa on the island, it has everything you could possibly want and the location and views are unbeatable.

"True Paradise"

Left on

02/27/2010

for a stay in February 2010

| Sue

Reviewed Feb 27, 2010

Stayed Feb 2010

Aurora is beautiful and Catered To was fabulous. The house was perfect for my husband & I to celebrate our 25th anniversary. It was quiet, peaceful, clean and the views are magnificent. We would love to stay at Aurora again and use Catered To in the future.

The Mannino Family

New York

"BEST TEN DAYS OF OUR SUMMER!!"

Left on

09/04/2009

for a stay in August 2009

| The Mannino Family

Reviewed Sep 4, 2009

Stayed Aug 2009

Aurora is a beautiful home with lots of space to get away and read on a shady patio or lounge in a sun drenched pool. All bedrooms are very comfortable and air conditioned. However more drawer space was needed in the apartment unit of the house. Great views of sunsets and St. Thomas lit up at night from big stuffed chairs on the main porch. Kitchen is equipped with all the appliances you need. Outdoor showers are fabulous. Take time to try the restaurants and bars in town. Good food and great to meet people from all areas of the world. Weather was super, so get to see all the beaches you can. We love the day trips to other islands and sunset sails at night. Catered to's service is always fast and realiable.The view from the drive to the villa is not the best, but when you arrive at the villa all is forgotten. Our family of eight ranging in age from 19 to 56 had the best ten days ever.

"Another outstanding trip to St John"

Left on

07/20/2009

for a stay in April 2009

| dhfah

Reviewed Jul 20, 2009

Stayed Apr 2009

This was our fifth stay in St John. We have stayed a different houses each time. We loved all the houses we have stayed in and Aurora was no different. Big and spacious with sunny decks no matter the time of day. Great location looking out over to St Thomas and nearby to our favorite beach and downtown. The fabulous sunset off of our happy hour deck ended each day and kicked off our moonlit evenings. The island is one of our favorites and Catered Too has always been great help in making each visit perfect. They even booked our rental jeep. Aurora's private location worked well, so when we kicked it up a bit at night..lalala. Aurora was ipod ready so we had lots of music at our finger tips. We loved it.

A FlipKey verified reviewer

Cincinnati

"Aurora - Great for Couples"

Left on

07/10/2009

for a stay in May 2008

| A FlipKey verified reviewer

Reviewed Jul 10, 2009

Stayed May 2008

We stayed at Aurora with 2 other couples - neither of whom had been to St. John before. With a large central living area including a great kitchen, we could congregate comfortably. We enjoyed dinners looking out as the sunset over St. Thomas and breakfast looking out over the pool toward St. Croix. We could even see St. Croix! The bedrooms were nicely separated for maximum privacy. I loved the outdoor shower - although a privacy screen would have been nice. I made my own with chairs and beach towels. After a day snorkeling, we would return for drinks in and around the pool before fixing dinner. I would stay in Aurora again if travelling with other couples. However, it is not suited for travelling with young children for the same reason it is great for couples. If you are travelling alone, Coqui is a great place for two. Beth

A FlipKey verified reviewer

Rhode Island

A FlipKey verified reviewer

Dallas Tx.

"What a great time."

Left on

07/03/2009

for a stay in May 2008

| A FlipKey verified reviewer

Reviewed Jul 3, 2009

Stayed May 2008

The service from Catered To was fantastic. Setting up the trip was easy. They have a website that is very user friendly and helped us with alot of add on items beside the villa. They were there to meet us at the dock, kept the rental place open so we could get our Jeep past closing time and gave us a good tour of the villa. The house was awesome. Very clean and well appointed. The only problem we had was to run out of water mid-week when one of the tanks ran dry. Within 10 minutes of our phone call someone was there to switch tanks and the first one was refilled that afternoon.
We had a great time and would definately recommend this company to anyone. We stayed at the resort our first time to St. John and found we could get a whole villa for the same price. We are looking to come back late this year.

A FlipKey verified reviewer

Massachusetts

"The place of beauty -"

Left on

07/02/2009

for a stay in May 2006

| A FlipKey verified reviewer

Reviewed Jul 2, 2009

Stayed May 2006

Cateredto is very easy to deal with, they are top notch & have an excellent team. The home was private w/ensuite baths in bedrooms, large kitchen/dining/livingroom w/half bath. Decks & patios shadded. Pool area sunny. Also has a great apartment if traveling w/a nanny & the whole villa is equiped w/everything needed. This villa is in a great location, has wonderful views, great breezes w/shaded areas & comfortable surroundings. The house set up is great. All bedrooms are private & have views. We can't say anything negative about Aurora. Wish it was mine!

A FlipKey verified reviewer

New Jersey

"Aurora with families"

Left on

07/01/2009

for a stay in April 2006

| A FlipKey verified reviewer

Reviewed Jul 1, 2009

Stayed Apr 2006

The home was well cared for but is not good for famililes with young children. The stairs to the pool are steep and all the bedrooms are outside access. If we did not have young children with us, the house would be fine. Its in a good location near town, a great view and plenty of outdoor space. The pool is small but manageable.
Also consider
- FlipKey has rentals in over 11,000 destinations around the world: