Previous

Next

property
$75
1 BR / 1 BA / Sleeps 2
Inquire
Detmold condo
1 BR
/
1 BA
/
Sleeps 2
|

Quick view
Our centrally and quietly located apartment house is the best alternative to a hotel. The two-bedroom apartments are new and have a pleasant atmosphere. The apartments are ideal for stays of two days to several months or as long as you want - depending on individual needs. City bus around the corner, grocery store …
Wireless Internet

Washing Machine

Clothes Dryer

Central heating

Balcony or terrace
Suitable for children - ask

Suitable for the elderly - ask

Wheelchair accessible - ask
Previous

Next

property
$89
3 BR / 1 BA / Sleeps 5
Inquire
Rinteln house – 17.2 mi away
3 BR
/
1 BA
/
Sleeps 5
|

Quick view
Located in close proximity to several hiking trails, directly by the woods, the property is fenced and the house has a sauna, 3 bedrooms, fireplace, and sun terrace. In the vicinity there are countless, often historical attractions, cities with old city core, etc., key advantages: comfortable, quiet, natural, 1 living…
Sauna

Fireplace

Outdoor Dining Area

Central heating

Patio
Pet friendly

Suitable for children - ask

Suitable for the elderly - ask

Wheelchair accessible - ask
Previous

Next

property
$102
2 BR / 1 BA / Sleeps 4
Inquire
Paderborn condo – 12.8 mi away
2 BR
/
1 BA
/
Sleeps 4
|

Quick view
Our apartment is on three levels, all connected by a large pine wood staircase. The design bespeaks a modern and open design providing space for three people. The area totals approximately 60 square meters. The ground floor has a bedroom. On the level above extends the right hand side of the cozy living area with …
Wireless Internet

Outdoor Dining Area

Central heating

Patio

Garden
Suitable for children - ask

Suitable for the elderly - ask

Wheelchair accessible - ask
Previous

Next

property
$72
3 BR / 1 BA / Sleeps 5
Inquire
Extertal house – 17.1 mi away
3 BR
/
1 BA
/
Sleeps 5
|

Quick view
The comfortably furnished semi-detached house in a Scandinavian style, offers approximately 70 sqm on 2 levels, room for 5 Personen.Im ground floor are the living and dining area with kitchen, fireplace and comfortable seating, and a bedroom with queen bed and bathroom followed by a sauna. This area is tiled and …
Pet friendly - ask

Smoking allowed - ask

Suitable for children - ask

Suitable for the elderly - ask

Wheelchair accessible - ask
Previous

Next

property
$113
1 BR / 1 BA / Sleeps 4
1 / 6
(1)
" Excellent "
Inquire
Detmold condo
1 BR
/
1 BA
/
Sleeps 4
|

Quick view
Centrally located apartments that are tastefully decorated with everything you need., key advantages: renovated, central, newly furnished, fully equipped kitchen, upgraded interiors, clean, well furnished, spacious design, very comfortable, makes you feel at home, bright and inviting, The unit is conveniently located …
Wireless Internet

Washing Machine

Clothes Dryer

Central heating

Dishwasher
Pet friendly - ask

Suitable for children - ask

Suitable for the elderly

Wheelchair accessible - ask
Top Apartment !
Left on Jun 26, 2013 for a stay in June 2013
Top Apartement

Wir hatten kurzfristig eine Übernachtung in der Stadt Detmold gesucht. Leider waren viele bekannte Hotels schon ausgebucht. Jedoch sind wir dann auf die Seite www.alauda-apartments.de gestoßen. Umsomehr waren wir überrascht von den Bildern der Apartments und deren Ausstattung. Die Online Buchung ging schnell und unkompliziert. Kurz vor der Anreise nahmen wir Kontakt zum …
Previous

Next

property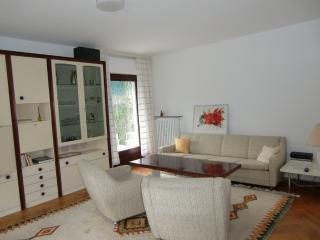 $73
1 BR / 1 BA / Sleeps 2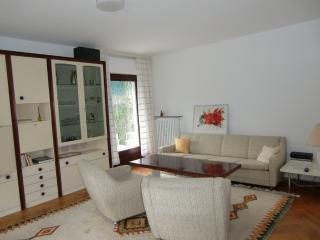 1 / 12
(1)
" Excellent "
Inquire
Porta Westfalica condo – 18.3 mi away
1 BR
/
1 BA
/
Sleeps 2
|

Quick view
The apartment is on the ground floor with a terrace. The large garden can also be used. The owner lives upstairs and can solve any problems immediately. The house is located on Weserradweg, nestled in a beautiful hilly landscape with mountains at 300 m altitude. The apartment is fully equipped and can accommodate max…
Wireless Internet

Outdoor Dining Area

Central heating

Patio

Garden
Suitable for children - ask

Suitable for the elderly

Wheelchair accessible - ask
Super clean and very comfortable!
Left on Sep 30, 2013 for a stay in September 2013
We had a great time. The owners are really nice. The apartment was so clean and very cozy. The garden in the back yard is very pretty I would definitely stay here again.
Previous

Next

property
$60
1 BR / 1 BA / Sleeps 2
$60
Book
Detmold condo
1 BR
/
1 BA
/
Sleeps 2
|

Quick view
Welcome! The house is located in the district of Detmold Heidenoldendorf and is 4 KM from the pedestrian area in Detmold. The detached house is used exclusively for the holiday. (The owner lives on site). We look forward to your visit!
Washing Machine

Central heating

Towels Provided

Dishwasher

Microwave
Previous

Next

property
$107
1 BR / 1 BA / Sleeps 3
$107
Book
Bad Lippspringe condo – 11.1 mi away
1 BR
/
1 BA
/
Sleeps 3
|

Quick view
• 72m², 2 rooms, kitchen, bathroom, balcony with table and chairs • attractive location in the heart of the city • up to 3 persons • 5 min. of walking to a gorgeous and recreative park (Kaiser-Karls-Park) • 4th floor (lift) & beautiful view of the Teutoburger Wald • kitchen includes dishwasher, …
Pet friendly

Smoking allowed - ask

Suitable for children

Suitable for the elderly

Wheelchair accessible - ask
Previous

Next

property
$60
2 BR / 1 BA / Sleeps 5
Inquire
Extertal house – 17.2 mi away
2 BR
/
1 BA
/
Sleeps 5
|

Quick view
Rental for 5 people with a fireplace and private sauna. Many attractions in the area, key advantages: relaxing, comfortable, quiet, 1 living/family room, , fully equipped kitchen, upgraded interiors, clean, well furnished, spacious design, very comfortable, makes you feel at home, bright and inviting, Equipment: The …
Sauna

Wireless Internet

Fireplace

Outdoor Dining Area

Patio
Pet friendly

Suitable for children - ask

Suitable for the elderly - ask

Wheelchair accessible - ask
Previous

Next

property
$95
1 BR / 1 BA / Sleeps 4
Inquire
Paderborn condo – 12.9 mi away
1 BR
/
1 BA
/
Sleeps 4
|

Quick view
Apartment 2 is located in the attic of our house and has its own entrance. The living area totals about 62 square meters and is divided into a bedroom, living room, dining kitchen and small bathroom., key advantages: comfortable, WiFi, big yard, 1 living/family room, , fully equipped kitchen, upgraded interiors, clean…
Wireless Internet

Outdoor Dining Area

Garden

Microwave

Refrigerator
Suitable for children - ask

Suitable for the elderly - ask

Wheelchair accessible - ask
---
---