Previous

Next

property
$133
3 BR / 1 BA / Sleeps 10
Inquire
Sankt Olof house – 16.9 mi away
3 BR
/
1 BA
/
Sleeps 10
|

Quick view
In south of Sweden is a kosy yellow house which is surrounded of the beautiful nature in Skåne, Österlän (1,5 hrs drive from Copenhagen). The house is newly renovated but still has its orignal charm. There is a big bedroom upstairs with a door out to a balcony accommodating 4 persons; a queen size and two beds. …
Pet friendly

Smoking allowed - ask

Suitable for children - ask

Suitable for the elderly - ask
Previous

Next

property
$222
5 BR / 1 BA / Sleeps 10
Inquire
Simrishamn house – 16.9 mi away
5 BR
/
1 BA
/
Sleeps 10
|

Quick view
A spacious house located in a beautiful place in south of Sweden. Upper floor: 2 bedrooms, one with 2 single beds and the other with a double bed and sofa. Ground floor: 3 bedrooms: double bed/double bed/bunk bed and cot. Large living room with dining tables and sofa. Newly renovated kitchen with cooker, fridge/…
Pet friendly

Smoking allowed - ask

Suitable for children - ask

Suitable for the elderly - ask

Wheelchair accessible
Previous

Next

property
$217
4 BR / 2 BA / Sleeps 16
$217
Book
Borrby villa – 8.9 mi away
4 BR
/
2 BA
/
Sleeps 16
|

Quick view
In the heart of Osterlen/Österlen you will find Kyhl beach which is about 17 km from Simrishamn, 6 km from Skillinge, 12 km from Kåseberga, about 30 km from Ystad and about 90 minutes from Copenhagen. It is situated just 200 metres from the beach on a 900 m² plot of rural land. You cannot see the beach from the …
Pet friendly

Suitable for children

Suitable for the elderly

Wheelchair accessible
Previous

Next

property
$109
3 BR / 1 BA / Sleeps 6
$109
Book
Borrby house – 6.7 mi away
3 BR
/
1 BA
/
Sleeps 6
|

Quick view
If you are looking for tranquilty and beautiful views this is the place. We are offering a private part of our 100 year old 4-winged farmhouse at the beautiful Österlen. A house with 2 storeys and 130 sqm, with a private garden. This spring we finalized the restoration of the old bakerhouse. At the ground you will …
Internet Access

Fireplace

Washing Machine

Outdoor Dining Area

Dishwasher
Pet friendly - ask

Suitable for children
Previous

Next

property
$163
2 BR / 1 BA / Sleeps 4
$163
Book
Glemmingebro condo
2 BR
/
1 BA
/
Sleeps 4
|

Quick view
Living room with kitchen, bedroom with double bed/sofa and stove, and bathroom with shower on ground floor with heated floor, and bedroom with two beds on the upper floor. Nice undisturbed garden with table, grill and several places to sit and relax. Just outside garden gate there are walking areas on the hill between…
Internet Access

Fireplace

Washing Machine

Outdoor Dining Area

Central heating
Pet friendly

Suitable for children

Suitable for the elderly - ask
Previous

Next

property
$94
1 BR / 1 BA / Sleeps 2
1 / 6
(3)
" Excellent "
$94
Book
Skåne house – 14.6 mi away
1 BR
/
1 BA
/
Sleeps 2
|

Quick view
Offering fully self contained comfort and harmony in beautiful Brantevik, this little jewel faces the Baltic Sea, just a stones throw away, and has direct access to a protected nature area. The 250 sq ft living space sleeps two adults and is child friendly with extra folding beds. The circular shower gives extra …
Suitable for children - ask

Suitable for the elderly - ask

Wheelchair accessible - ask
Brantevik Bliss
Left on Oct 18, 2009 for a stay in September 2009
It is a superb location from some rest and relaxation,beautiful scenery and the sunrises are spectacular.
Previous

Next

property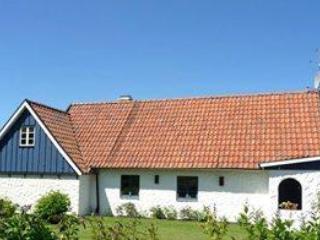 $41
1 BR / 1 BA / Sleeps 4
Book
Kopingebro condo – 2.5 mi away
1 BR
/
1 BA
/
Sleeps 4
|

Quick view
House :Nice furnished apartment on 1st. floor of the house. A large lawn outside your own entrance. Sandy beach 800 m. A lot of hiking possibilities in the area. Remarks :Houseowner lives in the house Non-smoking house Golf course nearby, 2000 m Quality garden furniture Additional amenities include: serviced weekly.
Parking

Microwave

Refrigerator

Television
Suitable for children

Suitable for the elderly

Wheelchair accessible - ask
Previous

Next

property
$107
3 BR / 1 BA / Sleeps 10
Book
Skillinge house – 10.1 mi away
3 BR
/
1 BA
/
Sleeps 10
|

Quick view
House :This spacious and fascinating holiday home is carefully restored. The house is situated in rural surroundings and just 200 m from the sea and outside Skillinge fishermann village on sterlen. There is a main building and an annex which make this house perfect for two families. After a fresh bath in the sea, you …
Sauna

Fireplace

Washing Machine

Parking

Dishwasher
Smoking allowed - ask

Suitable for children

Suitable for the elderly

Wheelchair accessible - ask
---
---