Previous

Next

property
$310
3 BR / 2 BA / Sleeps 6
$310
Book
3 BR
/
2 BA
/
Sleeps 6
|

Quick view
Stunning views, quiet, still waters, wildlife in its natural habitat. This & more is what you'll find at Lakepoint on the Saluda. Better yet, this property is located on the water & is just minutes from downtown Greenville, Furman, & Paris Mtn. The Main Lodge offers three bedrooms that are beautifully …
Waterfront

Ocean or water views

Hot Tub/Jacuzzi

Internet Access

Fireplace
Suitable for children

Suitable for the elderly

Wheelchair accessible
Previous

Next

property
$139
0 BR / 1 BA / Sleeps 2
$139
Book
0 BR
/
1 BA
/
Sleeps 2
|

Quick view
Stunning views. Quiet, still waters. Wildlife in its natural habitat. This and more is what you'll find at Lakepoint on the Saluda. Better yet, this property is located on the water and is just minutes from downtown Greenville, SC, Furman University, Paris Mountain, and the Swamp Rabbit Trail. A perfect cozy place to …
Ocean or water views

Internet Access

Outdoor Dining Area

A/C or climate control

Patio
Suitable for the elderly

Wheelchair accessible
Previous

Next

property
$75
1 BR / 1 BA / Sleeps 4
Inquire
1 BR
/
1 BA
/
Sleeps 4
|

Quick view
This Cozy Little Dome Is Located On A 10 Ac Tract Of Land Just North Of Travelers Rest And Greenville SC. About 10 Minutes To Table Rock State Park And 40 Minutes To Lake Keowee Downtown Greenville Is About 19 Miles With Major Shopping And Restaurants With A Variety Things To Do, There Are Plenty Of Places To Go While…
Internet Access

A/C or climate control

Central heating

Parking

Linens Provided
Suitable for children - ask

Suitable for the elderly - ask
Previous

Next

property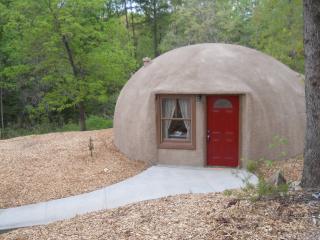 $85
0 BR / 1 BA / Sleeps 4
$85
Book
0 BR
/
1 BA
/
Sleeps 4
|

Quick view
Our Monolithic Dome is a futuristic green home. It has a private bedroom with full size bed. A futon in den that sleeps two., full kitchen and bath. Amenities are cable TV, Wi Fi. This is a very unique home that has a relaxing natural feel. There are many unique restaurants in close proximity.(Search Travelers Rest …
Mountain Views

Internet Access

A/C or climate control

Central heating

Patio
Pet friendly - ask

Suitable for children

Suitable for the elderly
Previous

Next

property
$140
3 BR / 2 BA / Sleeps 6
$140
Book
3 BR
/
2 BA
/
Sleeps 6
|

Quick view
SPECIAL NOTE: This house is new to online rental and you will not see any reviews or ratings as mid October is our beginning. However, we do have another rental in Charleston, SC (FlipKey #630072). We have all Five Star ratings there and we expect this house to have the same. Our house is located near the …
Internet Access

Housekeeping Optional

Washing Machine

Clothes Dryer

A/C or climate control
Suitable for children

Suitable for the elderly
It's IMMENSE! And Chock Full of Goodies
Left on Oct 02, 2014 for a stay in October 2014
I couldn't believe how well thought out this place is. 3 bedrooms, breakfast room, formal dining room, living room...2 baths...on and on. Easy park, easy in...close to All with a yard. They thought of everything! All the cooking stuff we needed, all the cleaning items...shampoo, etc. etc. you'll see. It's a winner! We were there about a week and very Comfortable. Also, central air and …
Previous

Next

property
$140
2 BR / 3 BA / Sleeps 6
$140
Book
2 BR
/
3 BA
/
Sleeps 6
|

Quick view
Vacation condo is located 4 miles from Table Rock & 7 miles from Caesars Head State Park. Our 1500 sq. ft. condo has 2 spacious bedrooms that sleep 6. Large open kitchen has dining area for 6 people. Porch also has table for outside dining to enjoy the scenery and wildlife. Living room has satellite TV. Also a 1…
Mountain Views

Washing Machine

Clothes Dryer

Outdoor Dining Area

A/C or climate control
Previous

Next

property
$100
1 BR / 1 BA / Sleeps 2
$100
Book
1 BR
/
1 BA
/
Sleeps 2
|

Quick view
Save money and time by having one location that fulfills both your needs when traveling for business. Located in the heart of downtown Greenville, this studio will allow you to spend the night, conduct your business, network and stay productive in a private business casual setting. Studio is furnished with comfortable…
Wireless Internet

A/C or climate control

Central heating

Parking

Garage
Previous

Next

property
$180
0 BR / 1 BA / Sleeps 2
$180
Book
0 BR
/
1 BA
/
Sleeps 2
|

Quick view
Cute little guest apartment directly in the heart of downtown Greenville, across from Falls Park. Perfect for a little getaway! Queen sized bed and an AWESOME shower. Mini Fridge, coffeemaker and coffee supplied. Right in the middle of downtown, yet safe and quiet. Parking spot for one car provided. Please don't…
A/C or climate control

Central heating

Patio

Parking

Books
Awesome!
Left on Oct 13, 2014 for a stay in October 2014
The apartment is in the perfect location - restaurants, bars and the park literally at your doorstep. The shower is truly awesome! The apartment is decorated in a way that really captures the spirit of Greenville. If you are looking for a great place to stay in downtown Greenville this is it. The apartment was easy to get to and find and the parking spot was great. It was perfect for a weekend …
Previous

Next

property
$149
1 BR / 1 BA / Sleeps 3
$149
Book
1 BR
/
1 BA
/
Sleeps 3
|

Quick view
The Guest Cottage is popular not only for leisure travelers, but also for business travelers looking for unique lodging to a simple hotel room. Enjoy the sound of the fountain and the landscape garden. Finish your day walking to Main Street or catching the Trolley down the street. Located within walking distance of …
Internet Access

Fireplace

Housekeeping Optional

Washing Machine

Clothes Dryer
Pet friendly - ask

Suitable for children - ask

Suitable for the elderly - ask
Another Excellent Stay!
Left on Mar 09, 2014 for a stay in February 2014
We stayed in the cottage apartment for the entire month of February and enjoyed very comfortable accommodations. The cottage is located within walking distance of downtown Greenville. Nearby shuttle service is also a plus. A small well maintained park with lighted tennis courts is only a block away.

The cottage offers living space that is bright and exceptionally clean. There was plenty of room…
---
---