Previous

Next

property
$56
4 BR / 2 BA / Sleeps 8
$56
Book
4 BR
/
2 BA
/
Sleeps 8
|

Quick view
Our apartment is perfect if you are in a search for quiet comfortable place. It is located outside of the city in the family house surrounded with greenery. Apartment is situated in large family house, with big parking lot and mediterranean gardens. It is bright, modern and cosy (120 square meters large). It has …
Ocean or water views

Internet Access

Fireplace

Housekeeping Optional

Washing Machine
Pet friendly

Smoking allowed

Suitable for children

Suitable for the elderly - ask
Previous

Next

property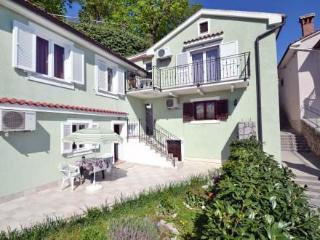 $40
1 BR / 1 BA / Sleeps 2
$40
Book
1 BR
/
1 BA
/
Sleeps 2
|

Quick view
Please note these Check-in Day Requirements for this property: May 21 - Nov 29 : Thursday, Friday and Saturday check-out required.; Jul 15 - Nov 29 : Wednesday, Thursday, Friday and Saturday check-out required.; Oct 15 - Nov 29 : Thursday, Friday and Saturday check-out required.; 1-room studio 20 m2, on the ground …
Ocean or water views

Balcony or terrace

Television
Smoking allowed

Suitable for children

Suitable for the elderly - ask

Wheelchair accessible - ask
Previous

Next

property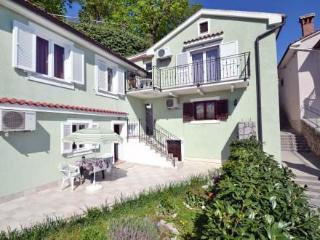 $40
1 BR / 1 BA / Sleeps 2
$40
Book
1 BR
/
1 BA
/
Sleeps 2
|

Quick view
Please note these Check-in Day Requirements for this property: Oct 15 - Nov 29 : Thursday, Friday and Saturday check-out required.; 1-room studio 30 m2 on 1st floor, south facing position: 1 room with 2 beds (80 cm, length 200 cm), cable-TV (flat screen TV), air-conditioning. Exit to the terrace. Open kitchen (4 …
Balcony or terrace

Television
Smoking allowed

Suitable for children

Suitable for the elderly - ask

Wheelchair accessible - ask
Previous

Next

property
$130
4 BR / 5 BA / Sleeps 9
$130
Book
4 BR
/
5 BA
/
Sleeps 9
|

Quick view
Please note these Check-in Day Requirements for this property: May 21 - May 24 : Thursday, Friday, Saturday and Sunday check-out required.; Jul 26 - Jul 29 : Sunday, Monday, Tuesday and Wednesday check-out required.; Aug 21 - Aug 24 : Friday, Saturday, Sunday and Monday check-out required.; Oct 14 - Oct 17 : Wednesday…
Ocean or water views

Internet Access

Washing Machine

Balcony or terrace

Dishwasher
Smoking allowed

Suitable for children

Suitable for the elderly - ask

Wheelchair accessible - ask
Previous

Next

property
$67
3 BR / 2 BA / Sleeps 8
$67
Book
3 BR
/
2 BA
/
Sleeps 8
|

Quick view
Our apartment is located in the city of Kastav a medieval town, just a few minutes drive from Opatija and Rijeka. It consists of 3 bedrooms, living room, kitchen and 2 bathrooms. It's very cozy, newly and modern furnished, with all equippment you need. Open spaced, with lots of daylight thanks to the big windows. Can…
Internet Access

Washing Machine

Outdoor Dining Area

A/C or climate control

Central heating
Suitable for children

Suitable for the elderly - ask

Wheelchair accessible - ask
Previous

Next

property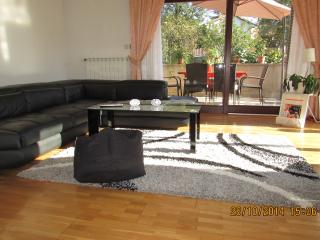 $91
3 BR / 2 BA / Sleeps 8
$91
Book
3 BR
/
2 BA
/
Sleeps 8
|

Quick view
Our apartment is located in the city of Kastav; medieval town, just a few minutes drive from Opatija and Rijeka. It consists of 3 bedrooms, living room, kitchen and 2 bathrooms. It's very cozy, and modern furnished, with all equippment you need. Open spaced, with lots of daylight thanks to the big windows. Can't …
Mountain Views

Wireless Internet

Washing Machine

A/C or climate control

Central heating
Suitable for children

Suitable for the elderly - ask

Wheelchair accessible - ask
Previous

Next

property
$67
2 BR / 1 BA / Sleeps 4
$67
Book
2 BR
/
1 BA
/
Sleeps 4
|

Quick view
This apartment is perfect if you are in a search for quiet comfortable place. It is located in Historic centre of old town having all (website hidden) events your backyard. Marvellous panoramic view of the sea. Fresh mountain air with brease od sea.
Smoking allowed

Suitable for children
Previous

Next

property
$62
1 BR / 1 BA / Sleeps 3
$62
Book
1 BR
/
1 BA
/
Sleeps 3
|

Quick view
Apartment is located in Rubeši, 2 km from Opatija. Consists of a bedroom with double bed and one extra bed in living room. Apartment is equipped with satellite tv, and a kitchen with stove, fridge and oven. The apartment has a bathroom with shower and toilette. Parking.
Pet friendly - ask

Smoking allowed - ask

Suitable for children - ask

Suitable for the elderly - ask

Wheelchair accessible - ask
---
---