Previous

Next

property
$77
2 BR / 2 BA / Sleeps 4
Inquire
2 BR
/
2 BA
/
Sleeps 4
|

Quick view
This charming, semi-detached, stone cottage in Prestbury near Cheltenham can sleep up to four people in two bedrooms. Hayes Court Cottage is a stone, semi-detached cottage in Prestbury, near Cheltenham, in the Cotswolds. The cottage features a double room, with an en-suite shower room, and a twin room. There is also …
Wireless Internet

Washing Machine

Linens Provided

Towels Provided

Dishwasher
Suitable for children

Suitable for the elderly - ask

Wheelchair accessible - ask
Previous

Next

property
$58
1 BR / 1 BA / Sleeps 2
Inquire
1 BR
/
1 BA
/
Sleeps 2
|

Quick view
A lovely detached cottage sleeping two people in one bedroom. Molls Cottage is a lovely detached cottage in Nantwich. With one king-size zip/link double bedroom, it sleeps two people comfortably. There is also a bathroom, kitchen with dining area and a sitting room. Outside, there is an enclosed side patio and off …
Internet Access

Washing Machine

Linens Provided

Towels Provided

Refrigerator
Suitable for the elderly - ask

Wheelchair accessible - ask
Previous

Next

property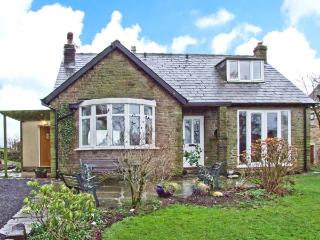 $86
3 BR / 2 BA / Sleeps 6
Inquire
3 BR
/
2 BA
/
Sleeps 6
|

Quick view
This detached cottage near the Peaks town of Marple sleeps six people in three bedrooms. Kitty's is a detached, stone dormer bungalow situated on a working livestock farm, two miles from the town of Marple, close to both Manchester and the Peak District. Mostly ground floor, this cottage sleeps six people in three …
Internet Access

Washing Machine

Linens Provided

Towels Provided

Dishwasher
Suitable for children

Suitable for the elderly - ask

Wheelchair accessible - ask
Homely
Left on Apr 11, 2013 for a stay in February 2013
Marple cottage is a home from home. Every room is tastefully decorated and furnished. When we had snow
during our stay we were happy to light the wood burner
and snuggle down for the day. The aga was a delight. It was quiet at night, private and close to both city and country.
Previous

Next

property
$78
4 BR / 2 BA / Sleeps 8
Inquire
4 BR
/
2 BA
/
Sleeps 8
|

Quick view
This terraced cottage is set in the grounds of the owners' horse racing stables in the village of Ledsham near to Chester and can sleep eight people in four bedrooms. Quarter Cottage is a brick built terraced cottage set on the owners' horse racing stables on the edge of the village of Ledsham near to Chester. With …
Wireless Internet

Linens Provided

Towels Provided

Refrigerator

Television
Suitable for children

Suitable for the elderly - ask

Wheelchair accessible - ask
Excellent location to explore local area
Left on Oct 27, 2011 for a stay in August 2011
We stayed here for a week with three generations. The ground floor bedroom and shower room were ideal for my mother in law. With 7 of us in total another 3 visitors for a day, the house did never feel overcrowded. It was an ideal location for visiting relatives in Neston and exploring the Wirral and Chester and other big cities. I would certainly recommend to others.
Previous

Next

property
$76
1 BR / 1 BA / Sleeps 4
Inquire
1 BR
/
1 BA
/
Sleeps 4
|

Quick view
Elegantly furnished and well-decorated throughout, this property provides high-quality accommodation for two people. Excellently located in a spectacular listed building, this charming, first-floor apartment is set within the city walls of Chester. With a welcoming double bedroom, a well-equipped kitchen and a cosy …
Washing Machine

Linens Provided

Towels Provided

Dishwasher

Refrigerator
Suitable for children

Suitable for the elderly - ask

Wheelchair accessible - ask
IDEAL CENTRAL POSTION FOR SIGHTSEEING IN CHESTER
Left on Dec 02, 2009 for a stay in June 2009
We had a very happy and relaxing stay at the Chester apartment.
The apartment is only 1 minute from city centre,and short walk to riverside and historic sites and restaurants.
Off street parking was a big advantage.
The apartment is well equipped and clean, with new modern furniture,except for the carpet which needed cleaning or replacing as it was very dirty in places and detracted from the …
Previous

Next

property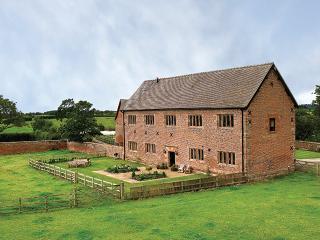 $626
4 BR / 0 BA / Sleeps 8
Inquire
4 BR
/
Sleeps 8
|

Quick view
Cromwells Manor was built in 1620 and is a Grade II listed former barn. The barn has been sympathetically restored to a high standard, but still retains many of the original features whilst providing accommodation for eight guests. This detached barn is in the grounds of Woodhey Hall, a Cheshire dairy farm set in …
Sauna

Internet Access

Garden
Pet friendly

Smoking allowed - ask

Suitable for children

Suitable for the elderly - ask

Wheelchair accessible - ask
Previous

Next

property
$154
3 BR / 2 BA / Sleeps 6
$154
Book
3 BR
/
2 BA
/
Sleeps 6
|

Quick view
The 100 year old recently converted stone barn is situated at Blackrock Farm. It is a 3 bedroom 2 bathroom upside down design converted to a very high standard with its own private garden. Situated on the edge of the picturesque Rainow village in the Peak District National Park with far reaching stunning views over …
Mountain Views

Internet Access

Washing Machine

Central heating

Parking
Suitable for children

Suitable for the elderly
Stunning views, excellent walks, fantastic accommodation
Left on Sep 17, 2012 for a stay in August 2012
We stayed at Blackrock barn for my friend's 30th birthday celebration. It was the chill out weekend we needed. The barn was beautifully presented, well equipped and there were stunning views all around. We were met with a very warm welcome and the owners could not do enough for us. There were lots of scenic walks nearby and cosy pubs to relax in at the end of the day. Visiting the barn is a must …
Previous

Next

property
$106
3 BR / 1 BA / Sleeps 6
$106
Book
3 BR
/
1 BA
/
Sleeps 6
|

Quick view
Quiet fully equipped house in Warrington. Convenient for surrounding areeas of Cheshire, North Wales, Liverpool and Manchester. House is fully equipped, fully equipped kitchen, nice garden, internet access, large screen television, nice south facing garden with chairs. There are 3 small double rooms. The main room …
Suitable for children

Suitable for the elderly - ask
Previous

Next

property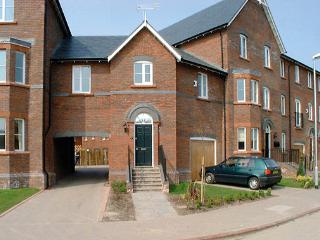 $77
1 BR / 1 BA / Sleeps 2
Inquire
1 BR
/
1 BA
/
Sleeps 2
|

Quick view
This first floor apartment is situated in the city of Chester and sleeps two people. Tower View is a first floor apartment within the city of Chester, close to many shops, pubs, restaurants and attractions. This apartment sleeps two people and has one double bed, which can be made into two single beds, as well as a …
Wireless Internet

Washing Machine

Linens Provided

Towels Provided

Dishwasher
Pet friendly

Smoking allowed

Suitable for children

Suitable for the elderly - ask

Wheelchair accessible - ask
Great accommodation
Left on Dec 02, 2009 for a stay in July 2009
Great location as it's within walking distance of the city centre and the race course. It was also very quiet. Although only accommodation for two people there was enough room to park two cars so our friends could visit without having to pay for parking.
Well appointed with everything you could possibly need for your stay plus nice touches like candles, videos and books.
Enjoyed watching the …
Previous

Next

property
$377
3 BR / 0 BA / Sleeps 6
Inquire
3 BR
/
Sleeps 6
|

Quick view
Orchard Cottage is one of two Cheshire Hunt holiday cottages in Rainow on the Cheshire border. Orchard and Damson (CH003) are the result of a barn conversion completed in 2008. The original building, dating back to the 1850s, is situated next to a local landmark, the former Cheshire Hunt Inn from which the Hunt used …
Sauna

Internet Access

Garden
Pet friendly

Smoking allowed - ask

Suitable for children - ask

Suitable for the elderly - ask

Wheelchair accessible - ask
Previous

Next

property
$216
1 BR / 1 BA / Sleeps 2
$216
Book
1 BR
/
1 BA
/
Sleeps 2
|

Quick view
Shortlisted for Guest Accommodation of The Year 2013! The Garden Barn (Sleeps 2 +1) which sits adjacent to another beautiful barn , The Old Parlour (sleeps 4) is a private self contained barn which has fantastic views, huge, squashy feather sofas, additional single day bed if required, roaring log burner, super sized…
Ocean or water views

Internet Access

Fireplace

Housekeeping Optional

Outdoor Dining Area
Pet friendly - ask

Suitable for children

Suitable for the elderly

Wheelchair accessible - ask
A perfect slice of tranquility mixed with fabulous hospitality, lovely people and the best in pamper
Left on Feb 25, 2014 for a stay in June 2013
We first stayed with Rachael and her lovely family in 2012 and is now a regular part of our year whereby we look forward to visiting Heald Farm. Staying there is fabulous, in particular the Garden Room is somewhere to relax and have some privacy whilst being close to the main house for dining.

The décor is fabulous with a gallery bedroom and a stunning bathroom complete with copper bath for …
Previous

Next

property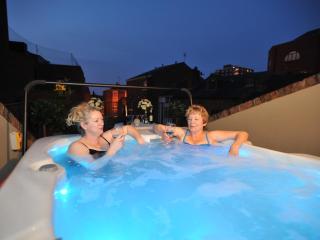 $359
3 BR / 2 BA / Sleeps 6
$359
Book
3 BR
/
2 BA
/
Sleeps 6
|

Quick view
Chester Apartments offer two architect designed town house suites that provide a refreshing alternative to the confinement of conventional hotel accommodation. Comprising unparalleled spacious self suites with high specification kitchen, bathroom, shower room and living areas, a unique blend of contemporary and period…
Waterfront

Ocean or water views

Hot Tub/Jacuzzi

Internet Access

Washing Machine
Suitable for children

Suitable for the elderly - ask
Previous

Next

property
$74
2 BR / 1 BA / Sleeps 4
About the property RIBBLE VALLEY TERRACED MODERN COTTAGE WITH SPECTACULAR VIEWS A delightful terraced cottage situated on a quiet lane in the Ribble Valley and only a short walk to the quaint village of Mellor. The cottage is within easy reach of 3 award winning eateries and Mellor village provides numerous pubs and …
Pet friendly - ask

Smoking allowed - ask

Suitable for children - ask

Suitable for the elderly - ask

Wheelchair accessible - ask
Previous

Next

property
$353
3 BR / 0 BA / Sleeps 5
Inquire
3 BR
/
Sleeps 5
|

Quick view
Damson Cottage is one of two Cheshire Hunt holiday cottages in Rainow on the Cheshire border. Damson and Orchard (CH004) are the result of a barn conversion completed in 2008. The original building dating back to the 1850's is situated next to a local landmark, the former Cheshire Hunt Inn from which the Hunt used…
Sauna

Internet Access

Garden
Pet friendly

Smoking allowed - ask

Suitable for children

Suitable for the elderly - ask

Wheelchair accessible - ask
Previous

Next

property
$247
2 BR / 1 BA / Sleeps 4
$247
Book
2 BR
/
1 BA
/
Sleeps 4
|

Quick view
Finalist for 'Guest Accommodation of The Year 2013! - 5 Star Accommodation.A secret celeb hideout. The Old Parlour (2 - 4 pax) and The Garden Room (2 pax) at Heald Country House - Two beautiful Boutique Barns The Old Parlour at Heald Country House Retreats (Sleeps 2 - 4) B&B; or Self Catering Options- The Old …
Ocean or water views

Internet Access

Fireplace

Housekeeping Optional

Outdoor Dining Area
Pet friendly - ask

Suitable for children

Suitable for the elderly
Top notch
Left on Aug 09, 2013 for a stay in July 2013
We travel extensively and like the best. Why settle for less than you have at home is our thinking. We had heard from freinds of freinds that this was lovely and reasonable too and I was expecting a nice bedrooms on the edge of a pretty village with great pubs. However Heald County House more than exceeded our expectations. Both suites (not rooms !) that we booked were exquisite barn …
---
---