Previous

Next

property
$100
1 BR / 1 BA / Sleeps 3
$100
Book
1 BR
/
1 BA
/
Sleeps 3
|

Quick view
Please note these Check-in Day Requirements for this property: May 30 - Jun 01 : Saturday check-in required, Monday check-out required.; Jun 07 - Jun 08 : Monday check-out required.; Jun 14 - Jun 15 : Monday check-out required.; Jun 21 - Jun 22 : Monday check-out required.; Jun 28 - Jul 04 : Monday, Tuesday, Wednesday…
Shared outdoor pool (unheated)

Balcony or terrace

Garden
Smoking allowed

Suitable for children

Suitable for the elderly - ask

Wheelchair accessible - ask
Previous

Next

property
$145
2 BR / 2 BA / Sleeps 6
$145
Book
2 BR
/
2 BA
/
Sleeps 6
|

Quick view
Please note these Check-in Day Requirements for this property: Jun 06 - Jun 08 : Saturday check-in required, Monday check-out required.; Jun 14 - Jun 15 : Monday check-out required.; Jun 21 - Jun 22 : Monday check-out required.; Jun 28 - Jun 29 : Monday check-out required.; Jul 05 - Jul 06 : Monday check-out required…
Shared outdoor pool (unheated)

Balcony or terrace

Parking

Garden

Stove or Oven
Smoking allowed

Suitable for children

Suitable for the elderly - ask

Wheelchair accessible - ask
Previous

Next

property
$220
3 BR / 2 BA / Sleeps 5
$220
Book
3 BR
/
2 BA
/
Sleeps 5
|

Quick view
Please note these Check-in Day Requirements for this property: May 02 - May 04 : Saturday check-in required, Monday check-out required.; May 10 - May 11 : Monday check-out required.; May 17 - May 18 : Monday check-out required.; May 24 - May 25 : Monday check-out required.; May 31 - Jun 01 : Monday check-out required…
Ocean or water views

Shared outdoor pool (unheated)

Fireplace

Washing Machine

Balcony or terrace
Smoking allowed

Suitable for children

Suitable for the elderly - ask

Wheelchair accessible - ask
Previous

Next

property
$200
2 BR / 1 BA / Sleeps 6
$200
Book
2 BR
/
1 BA
/
Sleeps 6
|

Quick view
Please note these Check-in Day Requirements for this property: Apr 11 - Apr 13 : Saturday check-in required, Monday check-out required.; Apr 19 - Apr 20 : Monday check-out required.; Apr 26 - Apr 27 : Monday check-out required.; May 03 - May 04 : Monday check-out required.; May 10 - May 11 : Monday check-out required…
Ocean or water views

Internet Access

Washing Machine

Balcony or terrace

Parking
Smoking allowed

Suitable for children

Suitable for the elderly - ask

Wheelchair accessible - ask
Previous

Next

property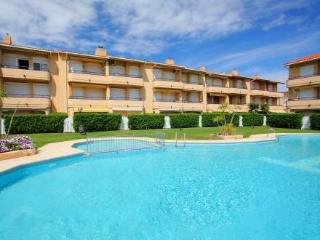 $105
1 BR / 1 BA / Sleeps 4
$105
Book
1 BR
/
1 BA
/
Sleeps 4
|

Quick view
Please note these Check-in Day Requirements for this property: May 30 - Jun 01 : Saturday check-in required, Monday check-out required.; Jun 07 - Jun 08 : Monday check-out required.; Jun 14 - Jun 15 : Monday check-out required.; Jun 21 - Jun 22 : Monday check-out required.; Jun 28 - Jul 04 : Monday, Tuesday, Wednesday…
Shared outdoor pool (unheated)

Balcony or terrace

Garden

Television
Smoking allowed

Suitable for children

Suitable for the elderly - ask

Wheelchair accessible - ask
Previous

Next

property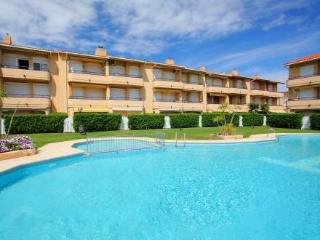 $105
1 BR / 1 BA / Sleeps 4
$105
Book
1 BR
/
1 BA
/
Sleeps 4
|

Quick view
Please note these Check-in Day Requirements for this property: May 30 - Jun 01 : Saturday check-in required, Monday check-out required.; Jun 07 - Jun 08 : Monday check-out required.; Jun 14 - Jun 15 : Monday check-out required.; Jun 21 - Jun 22 : Monday check-out required.; Jun 28 - Jul 04 : Monday, Tuesday, Wednesday…
Shared outdoor pool (unheated)

Balcony or terrace

Garden
Smoking allowed

Suitable for children

Suitable for the elderly - ask

Wheelchair accessible - ask
Previous

Next

property
$96
1 BR / 1 BA / Sleeps 4
$96
Book
1 BR
/
1 BA
/
Sleeps 4
|

Quick view
Nice apartment in a great area of L'Estartit, equipped, close to the beach, restaurants, bars, supermarkets. The apartment complex is located in the Jardines del Mar, has landscaped garden, ample recreation space ideal for sunbathing, swimming pool, parking, restaurant ... In the surroundings you can enjoy various …
Pet friendly - ask

Smoking allowed

Suitable for children

Suitable for the elderly

Wheelchair accessible - ask
Previous

Next

property
Inquire for rates.
3 BR / 2 BA / Sleeps 7
Inquire for rates
Book
3 BR
/
2 BA
/
Sleeps 7
|

Quick view
Want to enjoy your holiday in a peaceful place and in the middle of nature? The house Primavera is the ideal place to enjoy with your children a holiday away from every day stress in a beautiful garden that will make you forget about your daily worries site. Located in an ideal for walking and discover forest paths in…
Mountain Views

Shared outdoor pool (unheated)

Fireplace

Washing Machine

Balcony or terrace
Pet friendly

Smoking allowed

Suitable for children
Previous

Next

property
Inquire for rates.
2 BR / 2 BA / Sleeps 6
Inquire for rates
Book
2 BR
/
2 BA
/
Sleeps 6
|

Quick view
HUTG-11054 Are you looking for a quiet destination for you and your family? La Palmera will give the vacation that you deserve. The house is located in a residential area at just 4 min driving to the beautiful beach of L`Estartit and only 5 min drive from the historic town of Torroella de Montgí, a town with charm …
Mountain Views

Shared outdoor pool (unheated)

Washing Machine

Outdoor Dining Area

Balcony or terrace
Pet friendly

Smoking allowed

Suitable for children
---
---