View larger map
Don't let other travelers get your favorite vacation rental. You're so close to securing your perfect getaway. Book today.
Great rentals within 20 miles that match your search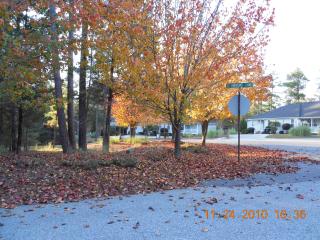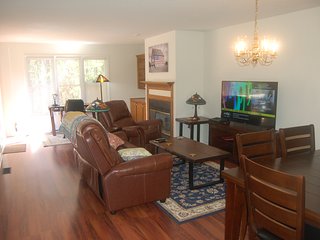 About Lincolnton
The city of Lincoln is the county seat of Lincoln County. With its rich history, wealth of outdoor activities and beautiful, natural surroundings, it's easy to see why it's a popular vacation destination.
Hunt down your perfect Lincolnton townhouse or condo with FlipKey today.
About Lincolnton
Lincolnton lies in Lincoln County, also known as 'Georgia's Freshwater Coast'. The city and county takes its name from General Benjamin Lincoln, who served during the American Revolution. With over 100 historic buildings in the city, it was the first county-wide listing in Georgia on the National Register of Historic Places.
People come here for the great outdoors as well as the history. Whether you're into hunting, hiking, fishing, biking, swimming or boating, the facilities here are among the finest in the state, and the weather isn't too bad either.
Opt for traditional dishes when eating out —biscuits and gravy, Pecan Pie and Brunswick Stew can be found on most menus, and restaurants here are happy to cater for kids of all ages.
What to do
Clarks Hill Reservoir is home to Clarks Hill Lake where you can fish for bluegill, catfish, largemouth, and white and striped bass.
Or head for Elijah Clark State Park, on the shore of Lake Strom Thurmond. This 447-acre park is the perfect place to enjoy a moonlight paddle on the lake in a canoe, take an archery class, go swimming at the sandy beach or fishing at the pier, or try water skiing or geo caching. There's even a miniature golf course.
Soak up some local history at Lincoln County Historical Park. This living history museum has a number of specially recreated traditional buildings like a log smokehouse and cotton mill. Open Saturdays and Sundays from 10am, admission is free, and with plenty of hands-on exhibits, it's a great choice for a family day out.
Top travel tips
The nearest airport to Lincolnton for domestic flights is Augusta Regional Airport, 46 miles from the city center. For international flights you'll need to travel a little further —it's 139 miles to Hartsfield-Jackson Atlanta International Airport.
August in Georgia can get very hot, while winters here are mild. Fall is one of the most popular times of year to visit Lincolnton, but spring is pleasant too.
Car rental is a must for any vacation here. Public transport is limited and you'll need a car to see most attractions, as well as reach the state parks and reservoirs.
Whatever type of outdoor activities you're into, a vacation in Lincolnton is a great way to introduce the kids to hiking, biking, or paddling down the river in a canoe.
Want to chill out in your very own log cabin? Browse FlipKey today for the coziest vacation rentals around.
Payment Protection
Your payment for this rental is protected when you pay through FlipKey.
Learn more
See only the properties that can be booked online with
Payment Protection.
Learn more