Previous

Next

property
$67
2 BR / 1 BA / Sleeps 4
$67
Book
2 BR
/
1 BA
/
Sleeps 4
|

Quick view
Tallstigen 22 is a 60 square meter big house with many facilities. "Tallstigen" in Swedish means "Pine Trail" in English, and that is in fact a good description of the surroundings with majestic pine trees around the house. The house is situated wonderfully with the forest as backdrop and only 400 meters from the lake…
Internet Access

Fireplace

Outdoor Dining Area

A/C or climate control

Central heating
Pet friendly

Smoking allowed - ask

Suitable for children

Suitable for the elderly
Previous

Next

property
$160
5 BR / 1 BA / Sleeps 12
$160
Book
5 BR
/
1 BA
/
Sleeps 12
|

Quick view
Please note these Check-in Day Requirements for this property: Apr 17 - Apr 25 : Friday check-in required, Saturday check-out required.; Apr 26 - May 02 : Saturday check-out required.; May 03 - May 09 : Saturday check-out required.; May 10 - May 16 : Saturday check-out required.; May 17 - May 23 : Saturday check-out …
Washing Machine

Garden

Grill

Dishwasher

Freezer
Smoking allowed

Suitable for children

Suitable for the elderly - ask

Wheelchair accessible - ask
Previous

Next

property
$115
4 BR / 1 BA / Sleeps 8
$115
Book
4 BR
/
1 BA
/
Sleeps 8
|

Quick view
Please note these Check-in Day Requirements for this property: May 02 - May 09 : Saturday check-in required, Saturday check-out required.; May 10 - May 16 : Saturday check-out required.; May 17 - May 23 : Saturday check-out required.; May 24 - May 30 : Saturday check-out required.; May 31 - Jun 06 : Saturday check-out…
Washing Machine

Garden

Grill

Freezer

Microwave
Smoking allowed

Suitable for children

Suitable for the elderly - ask

Wheelchair accessible - ask
Previous

Next

property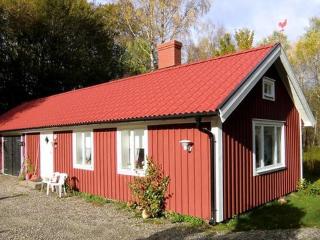 $100
1 BR / 1 BA / Sleeps 4
$100
Book
1 BR
/
1 BA
/
Sleeps 4
|

Quick view
Please note these Check-in Day Requirements for this property: Apr 15 - Apr 25 : Wednesday check-in required, Saturday check-out required.; Apr 26 - May 02 : Saturday check-out required.; May 03 - May 09 : Saturday check-out required.; May 10 - May 16 : Saturday check-out required.; May 17 - May 23 : Saturday check-…
Hot Tub/Jacuzzi

Fireplace

Garden

Grill

Freezer
Smoking allowed

Suitable for children

Suitable for the elderly - ask

Wheelchair accessible - ask
Previous

Next

property
$110
3 BR / 1 BA / Sleeps 6
$110
Book
3 BR
/
1 BA
/
Sleeps 6
|

Quick view
Please note these Check-in Day Requirements for this property: Apr 15 - Apr 25 : Wednesday check-in required, Saturday check-out required.; Apr 26 - May 02 : Saturday check-out required.; May 16 - May 23 : Saturday check-in required, Saturday check-out required.; Jul 18 - Jul 25 : Saturday check-in required, Saturday …
Fireplace

Washing Machine

Garden

Grill

Dishwasher
Smoking allowed

Suitable for children

Suitable for the elderly - ask

Wheelchair accessible - ask
Previous

Next

property
$150
3 BR / 1 BA / Sleeps 8
$150
Book
3 BR
/
1 BA
/
Sleeps 8
|

Quick view
Please note these Check-in Day Requirements for this property: Jun 27 - Jul 04 : Saturday check-in required, Saturday check-out required.; Jul 05 - Jul 11 : Saturday check-out required.; Aug 22 - Aug 29 : Saturday check-in required, Saturday check-out required.; Sep 05 - Sep 12 : Saturday check-in required, Saturday …
Sauna

Fireplace

Garden

Freezer

Microwave
Smoking allowed

Suitable for children

Suitable for the elderly - ask

Wheelchair accessible - ask
Previous

Next

property
$65
3 BR / 1 BA / Sleeps 6
$65
Book
3 BR
/
1 BA
/
Sleeps 6
|

Quick view
Please note these Check-in Day Requirements for this property: Apr 18 - Apr 25 : Saturday check-in required, Saturday check-out required.; Apr 26 - May 02 : Saturday check-out required.; May 03 - May 09 : Saturday check-out required.; May 10 - May 16 : Saturday check-out required.; May 23 - May 30 : Saturday check-in …
Fireplace

Garden

Grill

Freezer

Microwave
Smoking allowed

Suitable for children

Suitable for the elderly - ask

Wheelchair accessible - ask
Previous

Next

property
$80
4 BR / 1 BA / Sleeps 8
$80
Book
4 BR
/
1 BA
/
Sleeps 8
|

Quick view
Please note these Check-in Day Requirements for this property: May 30 - Jun 06 : Saturday check-in required, Saturday check-out required.; Jun 13 - Jun 20 : Saturday check-in required, Saturday check-out required.; Jun 21 - Jun 27 : Saturday check-out required.; Jun 28 - Jul 04 : Saturday check-out required.; Jul 05…
Fireplace

Garden

Grill

Dishwasher

Freezer
Smoking allowed

Suitable for children

Suitable for the elderly - ask

Wheelchair accessible - ask
Previous

Next

property
$75
3 BR / 1 BA / Sleeps 6
$75
Book
3 BR
/
1 BA
/
Sleeps 6
|

Quick view
Please note these Check-in Day Requirements for this property: Apr 17 - Apr 25 : Friday check-in required, Saturday check-out required.; Apr 26 - May 02 : Saturday check-out required.; May 03 - May 09 : Saturday check-out required.; May 10 - May 16 : Saturday check-out required.; May 17 - May 23 : Saturday check-out …
Garden

Grill

Freezer

Microwave

Stove or Oven
Smoking allowed

Suitable for children

Suitable for the elderly - ask

Wheelchair accessible - ask
Previous

Next

property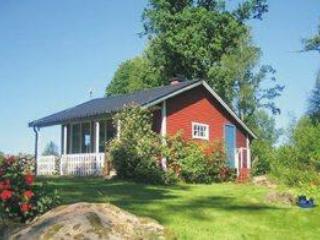 $32
1 BR / 0 BA / Sleeps 4
Book
1 BR
/
Sleeps 4
|

Quick view
House :Einfaches Haus am See Exen. Das Wasser wird in einem Brunnen auf dem Grundstück geholt. Separates Bio-WC. Remarks :Non-smoking house Golf course nearby, 20000 m Additional amenities include: balcony/terrace, serviced weekly.
Fireplace

Parking

Refrigerator
Suitable for the elderly

Wheelchair accessible - ask
---
Looking for more rentals?
We're showing only results that match your dates and preferences.
See all 10 Ljungby rentals, all 61 Småland  rentals, or start a new search.
---