Previous

Next

property
$155
5 BR / 3 BA / Sleeps 8
Inquire
5 BR
/
3 BA
/
Sleeps 8
|

Quick view
The Pink House is a lovely detached house set over three levels with spectacular views of the picturesque town and harbour of Mevagissey. Two of the bedrooms have access to their own personal balconies that also enjoy breathtaking views of Mevagissey. Internally, the property is bright and welcoming. The open plan …
Ocean or water views

Internet Access

Parking
Suitable for children - ask
Previous

Next

property
$142
3 BR / 2 BA / Sleeps 6
Inquire
3 BR
/
2 BA
/
Sleeps 6
|

Quick view
Harbour Heights is perched on the hill above Victoria Pier and enjoys panoramic views of Mevagissey Bay, including the historic fishing harbour and village beyond. This 1930s property has been fully refurbished with five star contemporary features yet it retains much of its art deco charm. It's also fully loaded …
Ocean or water views

Internet Access

Parking
Suitable for children - ask
Previous

Next

property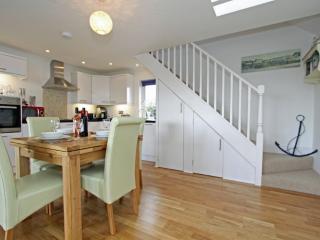 $65
1 BR / 1 BA / Sleeps 2
Inquire
1 BR
/
1 BA
/
Sleeps 2
|

Quick view
Apple Tree Cottage is an old barn conversion which has been transformed into a luxury cottage and offers stunning countryside views. Internally, the cottage features light and spacious living areas with a high standard of furnishings throughout. Externally, the cottage offers a furnished, small sun terrace where …
Suitable for children - ask
Previous

Next

property
$92
2 BR / 1 BA / Sleeps 4
Inquire
2 BR
/
1 BA
/
Sleeps 4
|

Quick view
Lower Deck is a bright and spacious garden apartment that's been carefully designed to showcase its striking bay views in style. Little touches such as the woodburner, window seating and enclosed garden make it the perfect property for those keen to take time out together and just enjoy their surroundings. With …
Ocean or water views

Internet Access

Parking
Suitable for children - ask
Previous

Next

property
$113
3 BR / 1 BA / Sleeps 6
Inquire
3 BR
/
1 BA
/
Sleeps 6
|

Quick view
Mariners Lookout is a detached bungalow situated on Cornwall's south coast and benefits from stunning views of the turquoise sea. It is a well-equipped property with a neutral decor and modern furnishings throughout. The garden and patio provide an excellent outdoor space with panoramic views of the sea and …
Ocean or water views

Internet Access

Parking
Suitable for children - ask
Previous

Next

property
$164
4 BR / 2 BA / Sleeps 8
Inquire
4 BR
/
2 BA
/
Sleeps 8
|

Quick view
Seaforth is a stylish property perched over the historic harbour town of Mevagissey. Just a short walk from the village, Seaforth benefits from fantastic sea views and great outdoor spaces to relax and unwind. Internally, the property has been finished to a very high standard throughout and includes Sky TV, Wi-Fi and …
Ocean or water views

Internet Access

Parking
Suitable for children - ask
Previous

Next

property
$93
4 BR / 2 BA / Sleeps 8
$93
Book
4 BR
/
2 BA
/
Sleeps 8
|

Quick view
Courtyard Cottage is a Grade 2 listed Georgian town house in the picturesque Cornish fishing village of Mevagissey. Dating back to 1830, this 3 storey property has recently been renovated to a high standard from top to bottom, benefiting from a well equipped kitchen, modern bathrooms and double glazing whilst …
Internet Access

Washing Machine

Clothes Dryer

Parking

Books
Suitable for children

Suitable for the elderly - ask
Lovely family friendly cosy cottage
Left on Apr 25, 2014 for a stay in April 2014
Mevagissey is the ideal stay to discover magic Cornwall. You can catch crab in the historic harbour, you can start wonderful scenic walks from the village to the cliffs, and by car you're quite close from Eden project, land's end, Mount St Michael, St Just (a wonderful place to discover as well). The cottage is cosy, and every detail has been generously thought. John and Kate are more than family…
Previous

Next

property
$56
1 BR / 1 BA / Sleeps 4
$56
Book
1 BR
/
1 BA
/
Sleeps 4
|

Quick view
The Old Shop apartment is a ground floor apartment within a Grade 2 listed Georgian town house in the picturesque Cornish fishing village of Mevagissey. Dating back to 1830, this 3 storey property has recently been renovated to a high standard from top to bottom. The middle and top floors make a 4 bedroomed holiday …
Suitable for children

Suitable for the elderly

Wheelchair accessible - ask
Not small!
Left on Nov 20, 2014 for a stay in November 2014
Kate met me on the doorstep and showed me around so I knew where everything was then left me to settle in. This really is the place to people watch in the village as almost everyone walks past just over the road. This was the old 'mini-mart' some years back and despite being a shop for ages, lots of little quirky bits have been retained. The kitchen is compact but with plenty of work-space and …
Previous

Next

property
$310
2 BR / 2 BA / Sleeps 5
$310
Book
2 BR
/
2 BA
/
Sleeps 5
|

Quick view
The SeaHoss is a historic house perched on the harbour wall in the quintessentially Cornish fishing village of Mevagissey. The cottage was built from the timers of an ancient shipwreck, washed up on local beaches in the 17th Century. Hundreds of years ago it was used as a Cornish pilchard palace, and we have done our …
Wireless Internet

Central heating

Balcony or terrace

Parking

Linens Provided
Previous

Next

property
$443
4 BR / 2 BA / Sleeps 8
$443
Book
4 BR
/
2 BA
/
Sleeps 8
|

Quick view
A Stunning contemporary house with the holiday family in mind for a totally upmarket holiday. Skysail was completed in June, 2014, designed to be able to be energy efficient for heating and hot water using Air Source Heat pumps. It offer the best in self-catering, private and comfortable accommodation with easy …
Suitable for children

Suitable for the elderly - ask
Previous

Next

property
$108
3 BR / 2 BA / Sleeps 6
$108
Book
3 BR
/
2 BA
/
Sleeps 6
|

Quick view
REDUCED! 3rd Jan - 28th March Now only 350/week:) Mevagissey is a working fishing village on the Cornish Riviera, full of history and oozing with character.Just a stone's throw from all the village has to offer, Myrtle Cottage is set back from the road in a pretty flowery cobbled courtyard. Set over three levels, and…
Ocean or water views

Internet Access

Fireplace

Housekeeping Optional

Washing Machine
Pet friendly - ask

Suitable for children

Suitable for the elderly - ask
The perfect holiday
Left on Oct 27, 2010 for a stay in June 2010
Myrtle Cottage offers everything you would want from a holiday cottage. Perfect location, very comfortable and furnished to a high standard. The cottage has a lovely atmosphere, we felt really at home and it is so easy to get to everything in the village. Wonderful places to eat!! Will definately go back.
---
---