Previous

Next

property
$70
3 BR / 1 BA / Sleeps 5
$70
Book
3 BR
/
1 BA
/
Sleeps 5
|

Quick view
This is a rustic cottage that is part if the old mill village. This cottage is comfortable but has limited cable and no internet. If the price is what you are looking for you've found it because we are economical . There is an abundance of things to do in this area. Cook a good dinner in your Fisherman's shack and …
A/C or climate control

Central heating

Parking

Linens Provided

Towels Provided
Previous

Next

property
$100
2 BR / 1 BA / Sleeps 5
$100
Book
2 BR
/
1 BA
/
Sleeps 5
|

Quick view
-Come during the weekend of October 25th and 26th for our Fried Green Tomatoes Festival!- Delight in the experience of exploring the town where 'Fried Green Tomatoes' was filmed. People come from as far away as Australia to enjoy this town! Shop for antiques and gifts in shops featured in the movie. Eat lunch at …
Internet Access

Housekeeping Optional

Washing Machine

Clothes Dryer

A/C or climate control
Previous

Next

property
$250
4 BR / 4 BA / Sleeps 10
$250
Book
4 BR
/
4 BA
/
Sleeps 10
|

Quick view
This is a four bedrooms 2.5 bath home in a very nice swimming pool and tennis court community in the city of Mcdonough in henry county.This home has all the amenities of a five star hotel and more it is well furnished with modern equipments, it is about 8 minutes from the historic Mcdonough square, about 30 minutes …
Internet Access

Fireplace

Washing Machine

Clothes Dryer

Outdoor Dining Area
Suitable for children

Suitable for the elderly
Very nice house; Beautifully decorated
Left on Apr 15, 2010 for a stay in May 2009
This was an easy to rent house that was great for our family's needs while in McDonough. I cannot say enough good things about this experience. The only thing to note is that the swimming pool for the community is not open year-round.
Previous

Next

property
$250
4 BR / 3 BA / Sleeps 10
Inquire
4 BR
/
3 BA
/
Sleeps 10
|

Quick view
This is a four bedrooms 2.5 bath home located less than 10 minutes from the historic McDonough square close to lake Dow and close to shopping centers and restuarants, and minutes away from major highways.It is located in the henry county district.It is like been in a five star hotel with modern amenities like: flat …
Hot Tub/Jacuzzi

Internet Access

Fireplace

Washing Machine

Clothes Dryer
Suitable for children - ask

Suitable for the elderly - ask
Previous

Next

property
$500
5 BR / 4 BA / Sleeps 14
$500
Book
5 BR
/
4 BA
/
Sleeps 14
|

Quick view
Located on 10 acres of land with 2 Lakes. Two kitchens and two living rooms (one up and one down). 55-inch plasma TV upstairs. 50-inch LCD TV downstairs.
Ocean or water views

Internet Access

Fireplace

Housekeeping Optional

Washing Machine
Pet friendly

Suitable for children

Suitable for the elderly

Wheelchair accessible
Previous

Next

property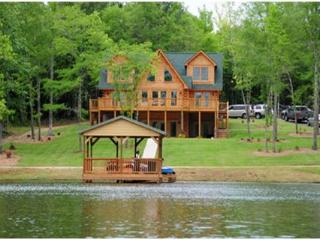 $600
4 BR / 6 BA / Sleeps 15
$600
Book
4 BR
/
6 BA
/
Sleeps 15
|

Quick view
Bennett Cove has all you need for a private, exclusive relaxing getaway. The large stock pond sits on 35 acres, just 60 minutes from downtown Atlanta. It is your ideal place for your next corporate meeting, family reunion, destination wedding, church retreat or couples getaway. Experience the ultimate in southern …
Smoking allowed - ask

Suitable for children

Suitable for the elderly

Wheelchair accessible
Previous

Next

property
$300
6 BR / 3 BA / Sleeps 14
$300
Book
6 BR
/
3 BA
/
Sleeps 14
|

Quick view
This is a beautiful 6 bed rooms home located in locust grove henry county. It is well furnished andit is family friendly.This house comes with flat screen tv in each room, it hsa wi-fi internect connections, fax machine, printer,copier, and many more.It comes with modern amenities, telephone,double door garage, …
Hot Tub/Jacuzzi

Internet Access

Fireplace

Washing Machine

Clothes Dryer
Suitable for children

Suitable for the elderly - ask

Wheelchair accessible - ask
---
---