Previous

Next

property
$427
4 BR / 3 BA / Sleeps 8
Inquire
4 BR
/
3 BA
/
Sleeps 8
|

Quick view
Stay in this former 12th century convent, which is now a lovely villa apartment, and be in a great location near Florence. Travel into the city by train from Pontassieve and visit all of the wonderful historical sights. The property itself is surrounded by vine-covered pergolas, olive groves, and fruit trees as well …
Shared outdoor pool (unheated)

Washing Machine

Central heating

Dishwasher

Microwave
Pet friendly - ask

Smoking allowed - ask

Suitable for children - ask

Suitable for the elderly - ask

Wheelchair accessible - ask
Previous

Next

property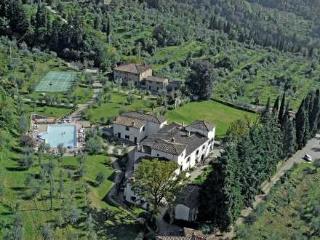 $65
1 BR / 1 BA / Sleeps 2
$65
Book
1 BR
/
1 BA
/
Sleeps 2
|

Quick view
Please note these Check-in Day Requirements for this property: Mar 21 - Mar 23 : Saturday check-in required, Monday check-out required.; Mar 29 - Mar 30 : Monday check-out required.; Apr 05 - Apr 06 : Monday check-out required.; Apr 12 - Apr 13 : Monday check-out required.; Apr 19 - Apr 20 : Monday check-out required…
Shared outdoor pool (unheated)

Garden
Smoking allowed

Suitable for children

Suitable for the elderly - ask

Wheelchair accessible - ask
Previous

Next

property
$90
1 BR / 1 BA / Sleeps 2
$90
Book
1 BR
/
1 BA
/
Sleeps 2
|

Quick view
Please note these Check-in Day Requirements for this property: Jun 30 - Jul 04 : Tuesday, Wednesday, Thursday, Friday and Saturday check-out required.; Jul 11 - Jul 18 : Saturday check-in required, Saturday check-out required.; Jul 25 - Aug 01 : Saturday check-in required, Saturday check-out required.; Aug 08 - Aug 15…
Shared outdoor pool (unheated)

Balcony or terrace

Parking

Garden
Smoking allowed

Suitable for children

Suitable for the elderly - ask

Wheelchair accessible - ask
Previous

Next

property
$65
1 BR / 1 BA / Sleeps 2
$65
Book
1 BR
/
1 BA
/
Sleeps 2
|

Quick view
Please note these Check-in Day Requirements for this property: Jun 30 - Jul 04 : Tuesday, Wednesday, Thursday, Friday and Saturday check-out required.; Jul 11 - Jul 18 : Saturday check-in required, Saturday check-out required.; Jul 25 - Aug 01 : Saturday check-in required, Saturday check-out required.; Aug 08 - Aug 15…
Shared outdoor pool (unheated)

Balcony or terrace

Parking

Garden
Smoking allowed

Suitable for children

Suitable for the elderly - ask

Wheelchair accessible - ask
Previous

Next

property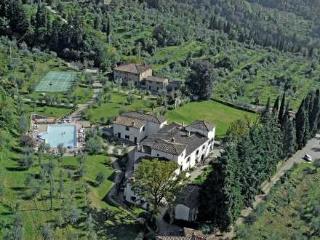 $110
3 BR / 2 BA / Sleeps 8
$110
Book
3 BR
/
2 BA
/
Sleeps 8
|

Quick view
Please note these Check-in Day Requirements for this property: Mar 21 - Mar 23 : Saturday check-in required, Monday check-out required.; Mar 29 - Mar 30 : Monday check-out required.; Apr 05 - Apr 06 : Monday check-out required.; Apr 12 - Apr 13 : Monday check-out required.; Apr 19 - Apr 20 : Monday check-out required…
Shared outdoor pool (unheated)

Garden
Smoking allowed

Suitable for children

Suitable for the elderly - ask

Wheelchair accessible - ask
Previous

Next

property
$70
1 BR / 1 BA / Sleeps 2
$70
Book
1 BR
/
1 BA
/
Sleeps 2
|

Quick view
Please note these Check-in Day Requirements for this property: Jun 30 - Jul 04 : Tuesday, Wednesday, Thursday, Friday and Saturday check-out required.; Jul 11 - Jul 18 : Saturday check-in required, Saturday check-out required.; Jul 25 - Aug 01 : Saturday check-in required, Saturday check-out required.; Aug 08 - Aug 15…
Shared outdoor pool (unheated)

Balcony or terrace

Parking

Garden
Smoking allowed

Suitable for children

Suitable for the elderly - ask

Wheelchair accessible - ask
Previous

Next

property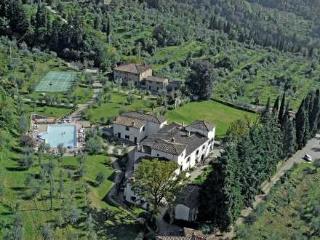 $80
1 BR / 1 BA / Sleeps 4
$80
Book
1 BR
/
1 BA
/
Sleeps 4
|

Quick view
Please note these Check-in Day Requirements for this property: Mar 21 - Mar 23 : Saturday check-in required, Monday check-out required.; Mar 29 - Mar 30 : Monday check-out required.; Apr 05 - Apr 06 : Monday check-out required.; Apr 12 - Apr 13 : Monday check-out required.; Apr 19 - Apr 20 : Monday check-out required…
Shared outdoor pool (unheated)

Garden
Smoking allowed

Suitable for children

Suitable for the elderly - ask

Wheelchair accessible - ask
Previous

Next

property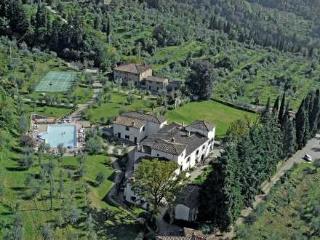 $90
2 BR / 1 BA / Sleeps 6
$90
Book
2 BR
/
1 BA
/
Sleeps 6
|

Quick view
Please note these Check-in Day Requirements for this property: Mar 21 - Mar 23 : Saturday check-in required, Monday check-out required.; Mar 29 - Mar 30 : Monday check-out required.; Apr 05 - Apr 06 : Monday check-out required.; Apr 12 - Apr 13 : Monday check-out required.; Apr 19 - Apr 20 : Monday check-out required…
Shared outdoor pool (unheated)

Garden
Smoking allowed

Suitable for children

Suitable for the elderly - ask

Wheelchair accessible - ask
Previous

Next

property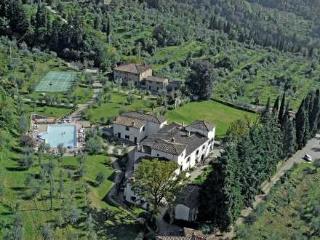 $80
1 BR / 1 BA / Sleeps 4
$80
Book
1 BR
/
1 BA
/
Sleeps 4
|

Quick view
Please note these Check-in Day Requirements for this property: Mar 21 - Mar 23 : Saturday check-in required, Monday check-out required.; Mar 29 - Mar 30 : Monday check-out required.; Apr 05 - Apr 06 : Monday check-out required.; Apr 12 - Apr 13 : Monday check-out required.; Apr 16 - Apr 18 : Thursday, Friday and …
Shared outdoor pool (unheated)

Garden
Smoking allowed

Suitable for children

Suitable for the elderly - ask

Wheelchair accessible - ask
Previous

Next

property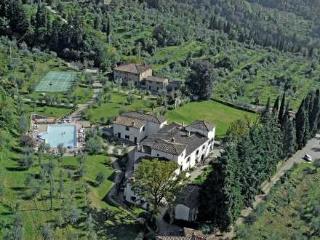 $80
1 BR / 1 BA / Sleeps 4
$80
Book
1 BR
/
1 BA
/
Sleeps 4
|

Quick view
Please note these Check-in Day Requirements for this property: Mar 21 - Mar 23 : Saturday check-in required, Monday check-out required.; Mar 29 - Mar 30 : Monday check-out required.; Apr 05 - Apr 06 : Monday check-out required.; Apr 12 - Apr 13 : Monday check-out required.; Apr 19 - Apr 20 : Monday check-out required…
Shared outdoor pool (unheated)

Garden
Smoking allowed

Suitable for children

Suitable for the elderly - ask

Wheelchair accessible - ask
Previous

Next

property
$65
1 BR / 1 BA / Sleeps 2
$65
Book
1 BR
/
1 BA
/
Sleeps 2
|

Quick view
Please note these Check-in Day Requirements for this property: Jun 30 - Jul 04 : Tuesday, Wednesday, Thursday, Friday and Saturday check-out required.; Jul 11 - Jul 18 : Saturday check-in required, Saturday check-out required.; Jul 25 - Aug 01 : Saturday check-in required, Saturday check-out required.; Aug 08 - Aug 15…
Shared outdoor pool (unheated)

Balcony or terrace

Parking

Garden
Smoking allowed

Suitable for children

Suitable for the elderly - ask

Wheelchair accessible - ask
Previous

Next

property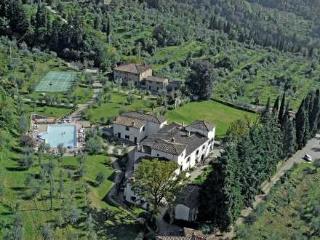 $65
1 BR / 1 BA / Sleeps 2
$65
Book
1 BR
/
1 BA
/
Sleeps 2
|

Quick view
Please note these Check-in Day Requirements for this property: Mar 21 - Mar 23 : Saturday check-in required, Monday check-out required.; Mar 29 - Mar 30 : Monday check-out required.; Apr 05 - Apr 06 : Monday check-out required.; Apr 12 - Apr 13 : Monday check-out required.; Apr 19 - Apr 20 : Monday check-out required…
Shared outdoor pool (unheated)

Garden
Smoking allowed

Suitable for children

Suitable for the elderly - ask

Wheelchair accessible - ask
Previous

Next

property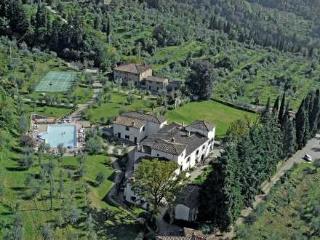 $65
1 BR / 1 BA / Sleeps 2
$65
Book
1 BR
/
1 BA
/
Sleeps 2
|

Quick view
Please note these Check-in Day Requirements for this property: Mar 21 - Mar 23 : Saturday check-in required, Monday check-out required.; Mar 29 - Mar 30 : Monday check-out required.; Apr 05 - Apr 06 : Monday check-out required.; Apr 09 - Apr 11 : Thursday, Friday and Saturday check-out required.; Apr 18 - Apr 20 : …
Shared outdoor pool (unheated)

Garden
Smoking allowed

Suitable for children

Suitable for the elderly - ask

Wheelchair accessible - ask
Previous

Next

property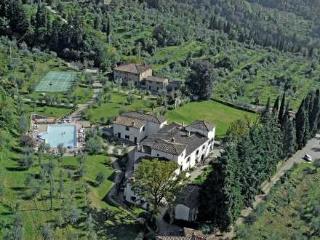 $90
2 BR / 1 BA / Sleeps 6
$90
Book
2 BR
/
1 BA
/
Sleeps 6
|

Quick view
Please note these Check-in Day Requirements for this property: Mar 21 - Mar 23 : Saturday check-in required, Monday check-out required.; Mar 29 - Mar 30 : Monday check-out required.; Apr 05 - Apr 06 : Monday check-out required.; Apr 12 - Apr 13 : Monday check-out required.; Apr 19 - Apr 20 : Monday check-out required…
Shared outdoor pool (unheated)

Garden
Smoking allowed

Suitable for children

Suitable for the elderly - ask

Wheelchair accessible - ask
Previous

Next

property
Inquire for rates.
4 BR / 2 BA / Sleeps 8
Inquire
4 BR
/
2 BA
/
Sleeps 8
|

Quick view
andlt;a href="http://www.traveltuscany.net/property_detail.php?idunit=2001"andgt;Tuscany holiday apartmentandlt;/aandgt; This is a beautiful holiday apartment with a swimming pool found in Florence, conveniently close to one of the country 's finest wineries. The apartment 's andnbsp;architecture is an eclectic blend …
Shared outdoor pool (unheated)

Internet Access

Washing Machine

Parking

Books
---
Looking for more rentals?
We're showing only results that match your dates and preferences.
See all 17 Pelago rentals, all 0 Tuscany rentals, or start a new search.
---