Previous

Next

property
$337
3 BR / 3 BA / Sleeps 5
Inquire
3 BR
/
3 BA
/
Sleeps 5
|

Quick view
This property is located in the southern region of Tuscany known as "Maremma". It is a beautiful part of Tuscany, famous for the undiscovered wildernesses, its national parks and for the spectacular Mediterranean coastline with blue-flag beaches stretching for as long as the eye can see. Further to its natural …
Internet Access

Washing Machine

Clothes Dryer

Outdoor Dining Area

Dishwasher
Suitable for children

Suitable for the elderly - ask
Previous

Next

property
$466
2 BR / 2 BA / Sleeps 4
Inquire
2 BR
/
2 BA
/
Sleeps 4
|

Quick view
Villa Antonella is a beautiful villa with 2 bedrooms, nestled among the rolling hills of Saturnia. Furnished in an exquisite Oriental style, with views over a green and prestigious 18 hole golf course, it is the ideal to accommodate up to 4 people. External Description: This splendid villa is part of an estate …
Housekeeping Optional

Washing Machine

A/C or climate control

Parking

Linens Provided
Pet friendly - ask

Suitable for children - ask

Suitable for the elderly - ask

Wheelchair accessible - ask
Previous

Next

property
$386
2 BR / 2 BA / Sleeps 4
Inquire
2 BR
/
2 BA
/
Sleeps 4
|

Quick view
Elegantly furnished and modern 2 bedroom villa for rent located just 5 minutes from Saturnia. Its panoramic views make it the ideal villa accommodation for a unique relaxing holiday. External Description: This splendid villa is part of an estate consisting of 15 properties nestled in the lush countryside just 50 …
Hot Tub/Jacuzzi

Internet Access

Housekeeping Optional

Washing Machine

A/C or climate control
Pet friendly - ask

Suitable for children - ask

Suitable for the elderly - ask

Wheelchair accessible - ask
stupenda
Left on Dec 18, 2013 for a stay in July 2013
servizio direi ottimo da parte degli operatori che ci hanno seguito, attenti alle nostre esigenze
La casa potremmo definirla, strabiliante, grande grandissima, forse fin troppo per soli 4 persone.
Ottima la location, vicino a tante tappe stupende, anche se noi ne abbiamo fatte pochissime, perché ci siamo rilassati tantissimo all'interno delle Terme di Saturnia.
Anche qui posto bellissimo, curato…
Previous

Next

property
$210
2 BR / 3 BA / Sleeps 4
Inquire
2 BR
/
3 BA
/
Sleeps 4
|

Quick view
Beautiful and modern independent villa with private garden in Saturnia, renowned for its thermal baths. The property is located within the Golf and Spa complex of the thermal resort, and is completely enclosed. All guests of the villa will have unlimited, free access to the thermal facility, where they can take …
Smoking allowed

Suitable for children

Suitable for the elderly - ask
Previous

Next

property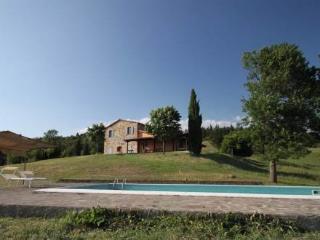 $385
7 BR / 5 BA / Sleeps 13
$385
Book
7 BR
/
5 BA
/
Sleeps 13
|

Quick view
Please note these Check-in Day Requirements for this property: Apr 04 - Apr 11 : Saturday check-in required, Saturday check-out required.; Jun 28 - Jul 04 : Saturday check-out required.; Jul 05 - Jul 11 : Saturday check-out required.; Jul 12 - Jul 18 : Saturday check-out required.; Aug 01 - Aug 08 : Saturday check-in …
Shared outdoor pool (unheated)

Fireplace

Washing Machine

Balcony or terrace

Parking
Smoking allowed

Suitable for children

Suitable for the elderly - ask

Wheelchair accessible - ask
Previous

Next

property
$385
5 BR / 3 BA / Sleeps 11
$385
Book
5 BR
/
3 BA
/
Sleeps 11
|

Quick view
Please note these Check-in Day Requirements for this property: Apr 04 - Nov 29 : Saturday check-in required, Monday and check-out required.; Apr 12 - Nov 29 : Monday and check-out required.; Apr 19 - Nov 29 : Monday and check-out required.; Apr 26 - Nov 29 : Monday and check-out required.; May 03 - Nov 29 : Monday…
Shared outdoor pool (unheated)

Fireplace

Washing Machine

Balcony or terrace

Parking
Smoking allowed

Suitable for children

Suitable for the elderly - ask

Wheelchair accessible - ask
Previous

Next

property
$95
1 BR / 1 BA / Sleeps 4
$95
Book
1 BR
/
1 BA
/
Sleeps 4
|

Quick view
In the heart of Tuscany, bright and quite apartment, exactly in front of the beautiful Terme di Saturnia and a few hundred meters from the Gorello warm cascades. Living room with fully equipped kitchenette, TV and comfortable sofa (with bed for two persons), double bedroom and bathroom with shower and hairdryer. The …
Housekeeping Optional

Outdoor Dining Area

Patio

Parking

Garden
Pet friendly

Suitable for children

Suitable for the elderly - ask

Wheelchair accessible - ask
Previous

Next

property
$67
4 BR / 4 BA / Sleeps 10
$67
Book
4 BR
/
4 BA
/
Sleeps 10
|

Quick view
This is an old romantic residence nearby the famouse thermal springs in tuscany wellknown as Terme of Saturnia (website: hidden), immersed in the beautiful tuscany hills, and this is the start point for visiting the most important turistic areas of maremma Amiata mountain, the sea of Argentario, and is located few …
Pet friendly

Suitable for children

Suitable for the elderly - ask
Previous

Next

property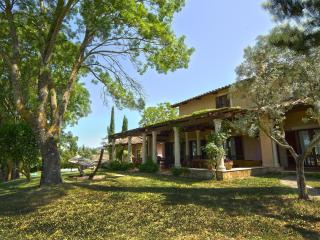 $622
8 BR / 7 BA / Sleeps 16
$622
Book
8 BR
/
7 BA
/
Sleeps 16
|

Quick view
Within walking distance from famous thermal bath waterfalls open to the public and the Hotel Terme di Saturnia Spa with its 18 holes golf course, Villa il Turchetto, in Tuscan Marremma, is a haven of peace. The villa offers 8 bedrooms, swimming pool, a huge living room, dining room, open plan kitchen, very large …
Mountain Views

Internet Access

Fireplace

Housekeeping Optional

Washing Machine
Pet friendly

Smoking allowed

Suitable for children

Suitable for the elderly
Wonderful!
Left on Jan 22, 2013 for a stay in September 2012
I have been there last summer with some friends of mine.
It's a wonderful place, peaceful and perfect for big groups.
You have all the privacy you need and still you're close to the thermal baths and village of Saturnia.
Very nicely furnished, whit a particular taste and overall very well equipped.
I really enjoyed our stay.
---
---