Vacation Apartment in Schwerin - 753 sqft, a perfect base to discover the northern part of Germany (#…
Hide Property Details

Description from the manager
2 bedrooms
1 bathrooms
Sleeps 4
Apartment
Bedrooms: 2
Bathrooms: 1
Sleeps: 4
Type: Apt. / Condo
Vacation Apartment in Schwerin - 753 sqft, a perfect base to discover the northern part of Germany (#…
Description from the manager
Our vacation home is located in a quiet and cultivated village without that common touristic infrastructure. You live like a German amongst Germans. We - a German couple - are dwelling only 2 km away. So we are very close if you need some assistance. Our vacation home consists of 2 vacation apartments: 377 sf / 2 pers. and 753 sf / 4 pers. - which could be booked singly or jointly., key advantages: a perfect base to discover the northern part of Germany, 1 living/family room with dining area, , fully equipped kitchen, storeroom, upgraded interiors, clean, well furnished, very comfortable, makes you feel at home, bright and inviting, The unit is located near the edge of the village, There is parking in front of the house available for this object, There is also additional street parking available for this object,

Best choice for all who ..

* .... are looking for a quiet and comfortable base in the

countryside with easy access to the most interesting places in

northern Germany

* ... love bathing in one of our lakes or in the Baltic Sea (30

km)

* ... plan to discover our nature reserves by bike or hiking

* ... would like to enjoy the many others leisure activities in

Germany´s holiday area No. 1

The THREE-ROOM-FLAT

extends over the first floor and the attic of the house.

It has about 70 m² and is equipped for up to four persons.

There is a living room with kitchenette, a bathroom, a small storage room and two bedrooms (one of them in the

attic).

The garden can be used as well, garden furniture is available.

Due to the separate renting of the apartment on ground floor, access to the garden is only possible from the back side.

This means one has to go around the house to enter the garden

through the garden gate.

entertainment:

living room: 40-inch-TV, DVD-player, radio and an assortment of films and

books

kids room: one more TV, DVD-player, radio/CD and a choice of kid´s books, films and audio books

the kitchenette

is equipped comfortably: fridge with freezing compartment, 4 ceramic stove tops, convection oven, kitchen hood,

dish washer and microwave.

*

the flat ist designed for families with children:

*** Kid´s room is big enough to stand some rainy days inside.

*** The equipment includes a bunch of book, films and audiobooks for children and the accordant technik.

*** We have some baby-equipment in Haus Heide. So you don´t have to carry around all the stuff. Please

have a look at our homepage (main point: kiddy).

*** The baths at the Cambser See is especially suitable for small children.

*** 100 m off Haus Heide there is a public playground. On the other hand children can play in our garden off the street.

*** On demand you will get child safety locks at the stairways. Fits to children in crawling stage.

The house hallway serves as the information center. Here you find:

* a map of the area

* a city map of Schwerin

* a wide selection of flyers and information pamphlets (to go)

* a gastronomic overview for the area

* an overview of the recreational activities in the area

* Gastronomy and leisure tips are often indicated on the maps for your convenience.

Pricing and Additional Information

Prices ..

...include all utilities, for example

* bed linens (changed weekly) and towels (changed every 3 days)

* the use of clothes washer and dryer

* pets,

Additional charges:

* - by request one more bed: 6.00 ¤ each night

* - by request crib with baby changing table: 10 ¤/ stay.)

Arrival/Departure:

The arrival can be every day (with mark-up for short-stay, see above). Our guests are requested to

arrive not before 2 p.m. and to leave not later than 10 a.m. in order

to enable us to clean up the apartment/flat for the next tenants.

Smoking

is not allowed in the house but on the terrace, in the garden and

the smokers' corner in front of the house.

Pets

According to prior agreement, pets can be brought along.

Payment Terms:

We do not accept cheques. Too much happens.

Cancellation of Booking:

If you are obliged to cancel your reservation, we regret that in this

case we have to charge 80 % of the invoice total to cover our

expenses. The same applies for a delayed arrival or earlier

departure. However, these costs are only to be paid when our (and

your) efforts fail to find another tenant for the booked

period.

General issues

The rental price includes bedclothes (changed

weekly) and towels (changed every three days). The apartment/flat may

be used only by the number of persons which has been confirmed by the

lessor.

Location Rostock Laage Airport:

This unit is located conveniently near Rostock Laage Airport. From Rostock Laage Airport the distance to the unit at Am Schulacker 19, 19067 Schwerin is about 68 km (42.5 miles), approximately a 1 hour 9 minutes drive by car. In addition, there are good public transportation options available for Schwerin, in case you don't want to rent a car. At the top of this page is also a map with the exact location of the object.

Additional amenities include: games. ...Read more
Live Like a German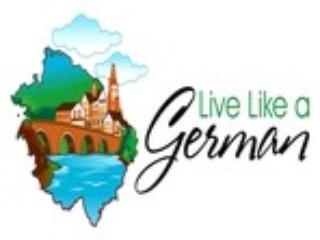 Live Like a German
Overall rating

4.4

/ 5.0

based on 269 reviews and 1,453 properties
Map
Vacation Apartment in Schwerin - 753 sqft, a perfect base to discover the northern part of Germany (#…

Schwerin, Mecklenburg-West Pomerania, Germany
Additional Location Information
Location:
The house is found in Langen Brütz, a town in the Mecklenburg-Vorpommern state. Langen Brütz is close to Cambser See, about 15 km from the capital city of Schwerin and 30 km from the Baltic Sea.
Getting there
By Car
The best way to come to us is by car - with the car you are independant and on German Autobahn it`s easy to get along. It´s advisable to carry your bicycles with you: bikes are the best vehicles for sightseeing in cities. Beside that Mecklenburg is a fine area for bike-tours. Of course, there are also possibilities to rent bikes lokally.
By Plane
You can also come by plane:
Airport Hamburg
... is a big airport with highly frequented international connections. Of course, there are car rentals available. The airport has no autobahn connection (very uncommon for a big airport in Germany). So you have to pass urban traffic before reaching the autobahn. Therefore it takes about 2 hours by car to reach Haus Heide.
Rostock/Laage
... is a smaller airport with international connections. But it´s located much closer to Haus Heide (67 km, 1h by car) So if Rostock´s timetable fits to yours.
By Train
Not the best opportunity. Schwerin Cental Station is about 14 km away, Langen Brütz has neither a railroad nor a train station. So you have to go from Central Station Schwerin to Haus Heide by bus or by taxi. Or rent a car in Schwerin.
Sightseeing
* Schwerin (14 km / 0,5 h) "fairy-tale" castle, beautiful city between 7 lakes.
* Hamburg (120 km / 1,5 h) famous harbour at the Elbe.
* Lübeck (90 km / 1,25 h) ancient Hanse Capital.
* Wismar (30 km / 0,5 h) medieval harbour of the Hanse.
* Rostock (85 km / 1 h) biggest town in Mecklenburg-West Pomerania.
* Fischland Darß Zingst (150 km / 2 h) picturesque but sometimes crowded peninsula at the Baltic Sea.
* Stralsund and Rügen (180 km / 2 h) Stralsund: visit downtown and the new impressing Oceaneum, Rügen: Germany´s biggest island: white cliffs; famous landscapes.
* Berlin (220 km / 2,25 h) old and new capital of Germany, designer outlets.
* Mueritz-nationalpark (110 km / 1,5 h) a well-known area of lovely lakes and hills.
* Magdeburg (220 km / 3 h) 1200 years old capital of Saxony-Anhalt.
* Wolfsburg (200 km / 3 h) Germany´s Autostadt: view VW-production. designer outlets.
* Hannover (270 km / 3 h) capital of Lower Saxony, with Royal Garden, famous for its trade fairs.
Activities
Bathing
The Cambser See is an excellent place for swimming. There is a guarded swimming area not only for adults but also for little children (even good for very small ones!). With beach volleyball. If you want to, you can swim every day in another lake.
Almost every village nearby has a lake of 'its own'.
On the other hand the Baltic Sea is just about 30 km off.
Seaside Resorts like Boltenhagen, Rerik, Kühlungsborn or Heiligensee are good places for a lazy day at the beach.
Hiking
Mecklenburg-West Pomerania is still not known to everybody as a fine place for hiking. The area is sparsely populated, lots of waters, grasslands and forest on gentle hills. You can see beaver, otter, dear, wild pigs, cranes, cormorans, eagles and a wide range of other birds. You have the choice between several nature reserves. Langen Brütz is located in the nature reserve Sternberger Seenland. Best season for hiker is May, June, September and Oktober.
Bicycling
The area around Langen Bruetz is ideal for bicycle tours. The country is not too steep but very variable and interesting. You may plan daytours with your bikes, e.g. 'manor houses and estates', 'Elbe wetlands', 'Baltic sea along the cliffs' and so on. If you cannot bring along your own bike you have the chance to rent one for a day or more.
Balooning
okay, it´s costy. But these hours you will never forget.
Winston Golf
On the 9-hole practice course, golfers of all skill levels will find their game. The 18-hole championship course is a very demanding golf course built to international standards.
In 2011 a second 18-hole course was opened. It is modelled after the dune landscapes of the Scottish seacoast. With 45 holes the winston Golf area is one of the biggest in Europe.
Draisine
A very special train ride you can find here: A very sportif journey and a lot of fun!
Fishing
Mecklenburg-Vorpommern is a paradise for sport fishermen! The Cambser See is only about 700 m off Haus Heide, but there are much more lakes and water ways in immediate vicinity. And all these lakes have an abundance of fish. In Leezen (4 km) you can find a helpfull shop forfishing equipment.
Horseback riding
The riding stables in Vorbeck (3 km) offer cross-country rides, horseback riding for children, western riding and private lessons either on your own horse or one of the stables' horses.
Canoeing
100 m off you can rent canoes. Also guided tours are available.
Nordic Walking
There is a good Nordic Walking trail in the forest behind House Heide.
Archaeological Trail
An archaeological footpath - 8 km long - in Kritzow (2km) takes visitors on a journey back through prehistoric and early historic times.
... and more and more.
Many more suggestions for your leisure time you will find at the corridor at Haus Heide.
Visit a medieval Slav village and learn about the living in those days (Gross Raden); or the fire brigade museum or the forestglas-museum. Or better the outdoor-museum, the Zoo?
You are brave anough for a visit of the Kletterwald? Have you ever played football-golf?
And if you are not fed up with the winter, you can do skiing indoor in Wittenburg.
So you will have a lot of possibilities.
More travel info about Schwerin: Schwerin is a city in northern Germany and the capital of the state Mecklenburg-Vorpommern (Mecklenburg-West Pomerania). The population as of end of 2007 was 95,855.
Show additional rate details