Previous

Next

property
$20
5 BR / 5 BA / Sleeps 15
$20
Book
5 BR
/
5 BA
/
Sleeps 15
|

Quick view
Come and explore Reshikhola, the small Himalayan river which borders Sikkim and West Bengal in the Old Silk Route. The place is just 100 kms from Siliguri and wonderful place for a relax holidays, adventure activities like rock climbing, rappelling, river crossing, angling, trekking etc. Also you can have paragliding …
Waterfront

Local Guides/Maps
Pet friendly - ask

Smoking allowed - ask

Suitable for children - ask

Suitable for the elderly - ask

Wheelchair accessible - ask
Previous

Next

property
$32
10 BR / 13 BA / Sleeps 38
$32
Book
10 BR
/
13 BA
/
Sleeps 38
|

Quick view
Pradhan Residency, Gangtok is one of the very new hotels in the Gangtok tourist circuit. Started at in 2013 by Mr. Suvam Pal with the intent to provide the best travelling and lodging experience in Gangtok that fits the traveller budget. Pradhan Residency is situated below a holy Monastery called as Tamang Gompa. You …
Mountain Views

Wireless Internet

Parking

Towels Provided
Previous

Next

property
$213
2 BR / 3 BA / Sleeps 6
$213
Book
2 BR
/
3 BA
/
Sleeps 6
|

Quick view
Greetings from Sikkim a small and beautiful Himalayan state in the North East of India, with majestic mountains, beautiful lakes, fast flowing rivers, natural bounty, rich in biodiversity and cultural heritage, offering many attractions for guests of different interests. Offering various tourism activities from …
Mountain Views

Internet Access

Housekeeping Optional

Washing Machine

Clothes Dryer
Smoking allowed - ask

Suitable for children

Suitable for the elderly
Previous

Next

property
$180
2 BR / 2 BA / Sleeps 4
$180
Book
2 BR
/
2 BA
/
Sleeps 4
|

Quick view
Greetings from Sikkim a small and beautiful Himalayan state in the North East of India, with majestic mountains, beautiful lakes, fast flowing rivers, natural bounty, rich in biodiversity and cultural heritage, offering many attractions for guests of different interests. Offering various tourism activities from …
Mountain Views

Internet Access

Housekeeping Optional

Washing Machine

Clothes Dryer
Smoking allowed

Suitable for children

Suitable for the elderly
Previous

Next

property
$115
0 BR / 1 BA / Sleeps 3
$115
Book
0 BR
/
1 BA
/
Sleeps 3
|

Quick view
Greetings from Sikkim a small and beautiful Himalayan state in the North East of India, with majestic mountains, beautiful lakes, fast flowing rivers, natural bounty, rich in biodiversity and cultural heritage, offering many attractions for guests of different interests. Offering various tourism activities from …
Mountain Views

Internet Access

Housekeeping Optional

Washing Machine

Clothes Dryer
Smoking allowed - ask

Suitable for children

Suitable for the elderly
Previous

Next

property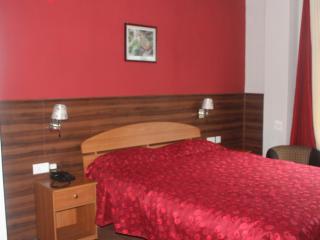 $279
3 BR / 3 BA / Sleeps 9
$279
Book
3 BR
/
3 BA
/
Sleeps 9
|

Quick view
Greetings from Sikkim a small and beautiful Himalayan state in the North East of India, with majestic mountains, beautiful lakes, fast flowing rivers, natural bounty, rich in biodiversity and cultural heritage, offering many attractions for guests of different interests. Offering various tourism activities from …
Mountain Views

Internet Access

Housekeeping Optional

Washing Machine

Clothes Dryer
Smoking allowed - ask

Suitable for children

Suitable for the elderly
Previous

Next

property
$787
8 BR / 9 BA / Sleeps 24
$787
Book
8 BR
/
9 BA
/
Sleeps 24
|

Quick view
Shumbuk Homes is a fully furnished Serviced Apartment, with a total of 8 rooms of the following Types. 1. Studio with living, dining, kitchen, bathroom and Double bedroom. 2. Two Bedroom LX Suite with two rooms, living, dining, kitchen and attached bathrooms. 3. Two Bedroom Premium Suite with two rooms, living, …
Mountain Views

Internet Access

Housekeeping Optional

Washing Machine

Clothes Dryer
Pet friendly - ask

Smoking allowed - ask

Suitable for children

Suitable for the elderly
A nice place to stay in Gangtok
Left on Dec 21, 2013 for a stay in December 2013
The rooms are good. The staffs are also very caring and service is excellent. Quality of food is also good. Location wise hotel is little far from the main market (It takes 10-15 minutes). Share / reserved taxi is available.
---
Looking for more rentals?
We're showing only results that match your dates and preferences.
See all 7 Sikkim rentals, all 894 India rentals, or start a new search.
---