Previous

Next

property
$60
1 BR / 1 BA / Sleeps 4
$60
Book
1 BR
/
1 BA
/
Sleeps 4
|

Quick view
Santo Stefano di Sessanio, classified as one of Italys most beautiful historical villages, is a fortified citadel founded in the 14th century. Situated at a height of 1250 m within the Gran Sasso National Park it offers unique sensations to all lovers of uncontaminated nature. The interior of this old part of the …
Internet Access

Fireplace

Housekeeping Optional

Parking

Books
Suitable for the elderly - ask
A Little gem - a real curiosity and quite unique
Left on Feb 10, 2015 for a stay in July 2014
A quaint/quirky three story little house with a modern but tiny bathroom at the very top. Walk just a short distance and a ice cream shop and wonderful homemade craft shop two or three steps from the front door. Then there is the squeeze so very close - one at a time and breathe in! You will have to find out about this for yourself.

This is a place you will remember for all the right reasons…
Previous

Next

property
$76
2 BR / 2 BA / Sleeps 4
$76
Book
2 BR
/
2 BA
/
Sleeps 4
|

Quick view
Entirely surrounded by the tranquility of the mountain panorama Abruzzo, a few kilometers from L'Aquila the apartment is available all year round for short periods or weekends. The house of the Arch is the ideal place if you want to spend days of relax. In summer, with bicycles available, you can get green meadows and…
Mountain Views

Fireplace

Housekeeping Optional

Clothes Dryer

Central heating
Pet friendly

Smoking allowed

Suitable for children - ask
Beautiful attention to detail is a gorgeous little village.
Left on Jun 07, 2014 for a stay in May 2014
We stayed in one of the lovely houses, there was a charming fireplace, which was my favorite. We had two very spacious rooms, the one had its own bathroom. Both bathrooms were beautifully appointed and cosy and clean. The kitchen had everything one could possibly need. All bedding and towels were provided. When ever we needed something or needed help with something the owned Bernardino was always…
Previous

Next

property
$76
1 BR / 1 BA / Sleeps 5
$76
Book
1 BR
/
1 BA
/
Sleeps 5
|

Quick view
Cozy apartment in residence with doorman. Located in the heart of the National Park of Gran Sasso in Italy, it is arranged on 2 levels: entrance, living room with kitchen, bedroom with bathroom on the mezzanine with wooden staircase. Panoramic view. The apartment can accommodate up to 5 people, with three beds in the …
Mountain Views

Central heating

Parking

Books

Television
Pet friendly

Smoking allowed

Suitable for children

Suitable for the elderly - elevator access
Previous

Next

property
$38
5 BR / 4 BA / Sleeps 10
Inquire
5 BR
/
4 BA
/
Sleeps 10
|

Quick view
Verry charm house from 1606 at Navelli, little village in the middle of the Abruzzi. Ample-sizes rooms. Authenticity and genuineness characterize this wonderfull place. Pease, calmness, good food and pure nature is waiting for you.
Mountain Views

Internet Access

Fireplace

A/C or climate control

Central heating
Pet friendly

Suitable for children

Suitable for the elderly - ask
Schön renoviertes 400-jähriges Haus mit viel Atmosphäre
Left on Oct 12, 2012 for a stay in September 2012
Sehr nette, mehrsprachige Gastgeberin.

Mit viel Liebe eingerichtete, sehr saubere und gemütliche Zimmer.

Feines Frühstück bei Kerzenlicht mit selbstgemachte Konfitüren und leckeren Süssigkeiten.

Gute Informationen und Empfehlungen für Aktivitäten uns Sightseeing.

Man könnte es hier gut länger aushalten.
Previous

Next

property
$27
3 BR / 2 BA / Sleeps 9
$27
Book
3 BR
/
2 BA
/
Sleeps 9
|

Quick view
nice mountin villa close to l'aquila city center in the Campo felice skiing track direction, it has 3 bedrooms kitchen use garden and barbecue , free bike are available , internet wifii is free of charge
Mountain Views

Shared outdoor pool (unheated)

Internet Access

Washing Machine

Outdoor Dining Area
Pet friendly

Suitable for children

Suitable for the elderly - ask
Previous

Next

property
$141
3 BR / 2 BA / Sleeps 8
$141
Book
3 BR
/
2 BA
/
Sleeps 8
|

Quick view
The original mountain house dates more than 100 years back, it has been completely restructured and restored. Its deep original walls keep it warm in the winter and cool in the summer. Today the property offers all modern comforts including double glazing and central heating. The house is a semi detached two storey …
Mountain Views

Fireplace

Washing Machine

Clothes Dryer

Central heating
Pet friendly - ask

Suitable for children - ask
Previous

Next

property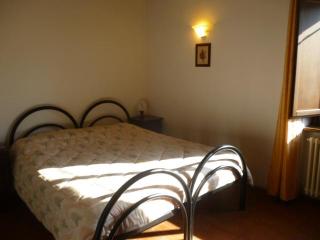 $27
2 BR / 3 BA / Sleeps 7
$27
Book
2 BR
/
3 BA
/
Sleeps 7
|

Quick view
We are on a beautiful mountain,in centre Italy. Comfortable bedrooms in country side. A wonderful place for trekking and walking on beautiful mountains of Abruzzo, very relaxing holiday. You can have a taste of local food and home made food with local farm products. L'aquila is 20km.away Rme 100km away
Pet friendly

Suitable for children

Suitable for the elderly
Previous

Next

property
$27
6 BR / 6 BA / Sleeps 15
$27
Book
6 BR
/
6 BA
/
Sleeps 15
|

Quick view
Caldarelli The farm is located just 2 km from railway, teaching center and TAR. A 3 Km Finance, Hospital, University. Shuttle service. Located at the foot of the hill of Roio surrounded by greenery is a peaceful place where you can spend hours relaxing in the countryside and rural living experiences now almost …
Pet friendly

Smoking allowed - ask

Suitable for children

Suitable for the elderly

Wheelchair accessible - ask
Previous

Next

property
$75
2 BR / 2 BA / Sleeps 4
$75
Book
2 BR
/
2 BA
/
Sleeps 4
|

Quick view
La Tana del Riccio. The Village: Celano is an ancient medieval village that has as its background the Apennines Aquila is situated on a natural platform of the hill of St. Flavian, who dominated for thousands of years the fertile valley of Fucino. The massive structure of the 13th century Castello Piccolomini, one of…
Pet friendly

Smoking allowed - ask

Suitable for children

Suitable for the elderly

Wheelchair accessible
Previous

Next

property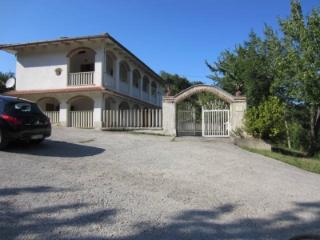 $125
3 BR / 3 BA / Sleeps 7
Inquire
3 BR
/
3 BA
/
Sleeps 7
|

Quick view
The Villa makes an excellent home base for exploring the endless hidden gems of this unique region of Italy. The Adriatic Sea and its beaches are a 45 minute drive East. Rome is a 90 minute drive West. The Villa is 13 km from the A24 Autostrada. Local roads wind past ancient stone villages, mountain plateaus, …
Fireplace

Washing Machine

Balcony or terrace

Parking

Garden
Pet friendly - ask

Smoking allowed - ask

Suitable for children - ask

Suitable for the elderly - ask
Previous

Next

property
$98
3 BR / 1 BA / Sleeps 4
$98
Book
3 BR
/
1 BA
/
Sleeps 4
|

Quick view
* No smoking allowed * No pets allowed We rent two-room apartment (50sqm) in the Hotel Residence "Hotel Prati di Tivo" for holidays in the mountain resort of Prati di Tivo (Gran Sasso Italy) in the province of Teramo. The house is about 100 meters from the square where there are bars and pizzerias / restaurants and …
Garage

Freezer

Refrigerator

Television
Suitable for children

Suitable for the elderly
Previous

Next

property
$76
2 BR / 1 BA / Sleeps 6
$76
Book
2 BR
/
1 BA
/
Sleeps 6
|

Quick view
Villa Valsi is an ideal place of sojourn for anyone who loves the peace and tranquillity of the mountains and might enjoy spending time in contact with nature in a characteristic setting. Although located in the very center of Italy, this village and the Park are still little explored and uncontaminated by the crush …
Mountain Views

Fireplace

Housekeeping Optional

Washing Machine

Outdoor Dining Area
Pet friendly

Suitable for children

Suitable for the elderly - ask
Our amazing Stay at the Bella Villa Valsi
Left on Dec 12, 2011 for a stay in May 2011
My husband and I visited Santo Stefano in May 2011 and we stayed at the very beautiful Villa Valsi. It was more than we hoped for. Besides being extremely clean and quiet, everything we needed was provided for us.

It was especially helpful that the owner, Rita Visioni spoke excellent English. Since we are american, having someone you can ask questions to and get help and information is so …
---
---