Previous

Next

property
$224
3 BR / 3 BA / Sleeps 9
$224
Book
3 BR
/
3 BA
/
Sleeps 9
|

Quick view
Two luxury villas constructed in 2008 . Owners choosed the location Ponti Vasiliki Lefkada in Greece (Ionian Islands)for its unique climate,fauna and spectacular sea view .The villas are standing at the hill side facing the gulf of Vasiliki and at a distance of 150 meters from the beach. offering a spectacular view …
Ocean or water views

Mountain Views

Hot Tub/Jacuzzi

Internet Access

Fireplace
Smoking allowed - ask

Suitable for children

Suitable for the elderly - ask
Perfect holiday
Left on Dec 12, 2012 for a stay in August 2012
The owner and the house are fantastic..we had one of the best holiday in our life. Location is near to paradise. Thanks again and we hope to see you again... Soon...
Tullio,Tara,Silvio,Chiara,Pasquale,Alessandra
Previous

Next

property
$191
3 BR / 3 BA / Sleeps 8
$191
Book
3 BR
/
3 BA
/
Sleeps 8
|

Quick view
Forget hectic hotels, crowded beaches and hordes of tourists. Come and spend a non-traditional vacation in a private villa with its own access to the sea, in the middle of paradise, in a truly relaxing style. Staying with us is a real getaway experience. We offer accommodation in three newly constructed luxury private…
Waterfront

Ocean or water views

Wireless Internet

Washing Machine

Patio
Smoking allowed - ask

Suitable for children

Suitable for the elderly

Wheelchair accessible - ask
It´s really EDEN
Left on Nov 04, 2014 for a stay in September 2014
Villa Adam is few steps from the sea, everyday swimming, snorkeling, quite place.

My wife loved the pool with view. We both love Eva and Karel and their small sea bar. First place where reality is better then the photos.

We love to come back soon. Ronald
Previous

Next

property
$135
2 BR / 2 BA / Sleeps 6
$135
Book
2 BR
/
2 BA
/
Sleeps 6
|

Quick view
Villa Kerkyra is nested in a peaceful isolated area close to the beautiful small beach Amouso in the south of Lefkada Island with direct access to the sea. Villa Kerkyra is nested in a peaceful isolated area close to the beautiful small beach Amouso in the south of Lefkada Island with direct access to the sea. There …
Waterfront

Ocean or water views

Internet Access

Washing Machine

Outdoor Dining Area
Pet friendly

Smoking allowed

Suitable for children

Suitable for the elderly

Wheelchair accessible
Previous

Next

property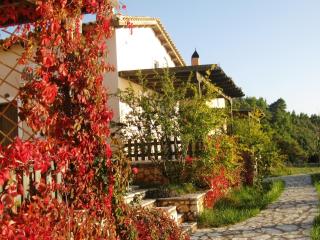 $95
1 BR / 1 BA / Sleeps 4
$95
Book
1 BR
/
1 BA
/
Sleeps 4
|

Quick view
On the Southern edge of the island, where the breathtaking beaches of Porto katsiki and Egremni are located, near the impressive Cape of Lefkatas, we have built "Anerada Mediterranean cottages", is a meeting point between the visitor and the simplicity of nature. Our main basic concern is the least possible …
Ocean or water views

Mountain Views

Internet Access

Fireplace

A/C or climate control
Pet friendly - ask

Smoking allowed - ask

Suitable for children

Suitable for the elderly - ask

Wheelchair accessible - ask
a wonderful accomodation
Left on Sep 24, 2014 for a stay in September 2014
We had a wanderful holiday in Anerada Houses. The accomodation is great, exactly as in photos. Wonderful sea view,clean, very confortable.We had some problems with the internet connection, but if this is not a must for you, I fully recommend Anerada Houses for your holiday in Lefkada. It is very close to the most wonderful beach I've ever seen, Egremni Beach and close to Athani village, where …
Previous

Next

property
$103
2 BR / 1 BA / Sleeps 4
$103
Book
2 BR
/
1 BA
/
Sleeps 4
|

Quick view
On the Southern edge of the island, where the breathtaking beaches of Porto katsiki and Egremni are located, near the impressive Cape of Lefkatas, we have built "Anerada Mediterranean cottages", is a meeting point between the visitor and the simplicity of nature. Our main basic concern is the least possible …
Ocean or water views

Wireless Internet

Housekeeping Optional

A/C or climate control

Balcony or terrace
Pet friendly - ask

Smoking allowed - ask

Suitable for children - ask

Suitable for the elderly - ask

Wheelchair accessible - ask
Previous

Next

property
$247
4 BR / 3 BA / Sleeps 10
$247
Book
4 BR
/
3 BA
/
Sleeps 10
|

Quick view
Welcome to Eden..... Forget hectic hotels, crowded beaches and hordes of tourists. Come and spend a non-traditional vacation in a private villa with its own access to the sea, in the middle of paradise, in a truly relaxing style. Staying with us is a real getaway experience. We offer accommodation in three newly …
Waterfront

Ocean or water views

Sauna

Internet Access

Washing Machine
Pet friendly - ask

Suitable for children

Suitable for the elderly

Wheelchair accessible - ask
Fantastic place for vacation and rest
Left on Nov 29, 2014 for a stay in September 2014
A charming place on Greek insland Lefkada in beatiful villa and by the cristal clear sea.

The villas have complete privacy, are equipped with luxurious furniture and each room in the villa has its own bathroom. Each villa has its own private pool, hidden by trees . Owners were very friendly, helpful and welcoming. I think it was a dream holiday.
Previous

Next

property
$180
2 BR / 1 BA / Sleeps 4
$180
Book
2 BR
/
1 BA
/
Sleeps 4
|

Quick view
Villa Arbutus is an ecologically friendly, low-energy property in an area of outstanding beauty and tranquillity. Check out our website: www.villa-arbutus.co.uk. Sitting at the top of an ancient, 1-acre olive grove, the site commands panoramic views over Vasiliki Bay and beyond to the Ionian and Cephalonia. …
Ocean or water views

Mountain Views

Fireplace

Housekeeping Optional

Washing Machine
Smoking allowed - ask

Suitable for children

Suitable for the elderly
A perfect peaceful getaway
Left on Mar 10, 2011 for a stay in July 2010
This was a perfect holiday away from it all - so peaceful and with everything we needed right there. We enjoyed doing nothing but swimming and relaxing on the beautiful baby beach, taking walks around the peninsula, eating wonderful food in the shade of the olive groves, and sitting out playing cards under the stars. It really is a magical place.
Previous

Next

property
$163
3 BR / 3 BA / Sleeps 8
$163
Book
3 BR
/
3 BA
/
Sleeps 8
|

Quick view
3 bedrooms, 3 bathrooms, sleeps 8 Villa Nautica is situated right on the sea in Syvota, the most exclusive location in Lefkas with the best views to more then 10 islands. It is licensed as a vacation villa by EOT (The Greek Tourist Organisation). It is one af th erare real waterfront properties with direct access to …
Waterfront

Ocean or water views

Mountain Views

Hot Tub/Jacuzzi

Sauna
Suitable for children

Suitable for the elderly - ask
Previous

Next

property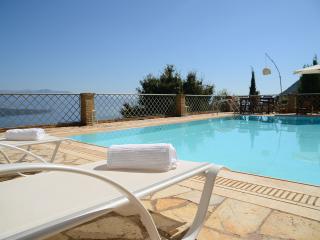 $123
2 BR / 3 BA / Sleeps 5
$123
Book
2 BR
/
3 BA
/
Sleeps 5
|

Quick view
Villa Arion is a stone villa of an exceptional quality that enjoys a stunning location, situated uphill over the seaside Nikiana village, with breathtaking views to the sea, the sunrise and the Acarnanian Mountains across. Nikiana village, just 2kms away, features the only sandy beach in the east coast of Lefkada. …
Ocean or water views

Mountain Views

Internet Access

Fireplace

Housekeeping Optional
Pet friendly - ask

Smoking allowed - ask

Suitable for the elderly - ask

Wheelchair accessible - ask
Previous

Next

property
$218
3 BR / 3 BA / Sleeps 6
$218
Book
3 BR
/
3 BA
/
Sleeps 6
|

Quick view
Holiday in this tranquil luxury villa situated in a stunning location on the coast near the picturesque harbour of Sivota, Lefkada. Enjoy uninterrupted southerly views over sapphire seas to the islands of Ithaca and Kephalonia. The villa is set in Olive groves and mature gardens with a large private pool and outside …
Waterfront

Ocean or water views

Internet Access

Housekeeping Optional

Washing Machine
Pet friendly

Suitable for children

Suitable for the elderly

Wheelchair accessible - ask
Sunlight sparkles off the sapphire pool and sea
Left on Nov 27, 2013 for a stay in May 2013
Whether you are lazing by the pool or sitting transfixed by the stunning views, this villa offers luxury and style. Beautiful bedding and linens and a very well equipped kitchen to prepare fresh local food for alfresco dining on the patio.
The village of Sivota is very picturesque with a small supermarket, a few stores and many good places to eat. Our favourite restaurant was Yanni's friendly, …
Previous

Next

property
$146
2 BR / 2 BA / Sleeps 5
$146
Book
2 BR
/
2 BA
/
Sleeps 5
|

Quick view
The complex is a family run business, located in a place that offers a spectacular view and easy access to the sea. The villas are located to south part of Lefkada island, specifically in the area of Amousso. Only 5 km. from Marantochori, a small and traditional village and 35 km. away from the graphic Lefkas town. …
Pet friendly - ask

Smoking allowed - ask

Suitable for children - ask

Suitable for the elderly - ask

Wheelchair accessible - ask
Previous

Next

property
$175
3 BR / 3 BA / Sleeps 6
$175
Book
3 BR
/
3 BA
/
Sleeps 6
|

Quick view
This villa will offer you a stunning view of the Ionian sea and untouched countryside of Lefkada 3 Bedrooms, 2 Bathrooms, Sleep 6, only 10 meters from the sea. The minimum stay is 7 nights. Villa Calypso is located only 5 mins by car from a charming small beach Amouso in the south of Lefkada. The most complicated …
Waterfront

Ocean or water views

Internet Access

Washing Machine

Outdoor Dining Area
Pet friendly

Smoking allowed

Suitable for children

Suitable for the elderly

Wheelchair accessible
Previous

Next

property
$247
1 BR / 1 BA / Sleeps 2
$247
Book
1 BR
/
1 BA
/
Sleeps 2
|

Quick view
On the South West of Lefkada island, up on the mountain side, nestles the traditional picturesque village of Athani overlooking the sea with its warm and hospitable locals to welcome you. This is the place where you can set off for the award winning beaches of Porto Katsiki and Egremni. The Guest House offers 5 …
Ocean or water views

Mountain Views

Internet Access

Fireplace

A/C or climate control
Pet friendly

Smoking allowed - ask

Suitable for children - ask

Suitable for the elderly - ask

Wheelchair accessible - ask
Previous

Next

property
$103
1 BR / 1 BA / Sleeps 4
$103
Book
1 BR
/
1 BA
/
Sleeps 4
|

Quick view
On the Southern edge of the island, where the breathtaking beaches of Porto katsiki and Egremni are located, near the impressive Cape of Lefkatas, we have built "Anerada Mediterranean cottages", is a meeting point between the visitor and the simplicity of nature. Our main basic concern is the least possible …
Ocean or water views

Internet Access

Fireplace

Outdoor Dining Area

A/C or climate control
Pet friendly - ask

Smoking allowed - ask

Suitable for children

Suitable for the elderly - ask

Wheelchair accessible - ask
Previous

Next

property
$95
2 BR / 1 BA / Sleeps 4
$95
Book
2 BR
/
1 BA
/
Sleeps 4
|

Quick view
A of 4 traditional cottages setllement , near the island's best beach - egremnoi 1.2 km & porto katsiki 4 km - in a 4.000 square meters estate, with unique view of the sea and the sunset of the Ionian Sea. It's cottage can accommodate 4-5 people in 2 double bed bedroom (one on an attic) with living room - fully …
Ocean or water views

Mountain Views

Fireplace

A/C or climate control

Balcony or terrace
Smoking allowed

Suitable for children

Suitable for the elderly - ask
---
---