Previous

Next

property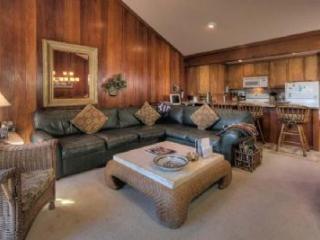 $225
3 BR / 3 BA / Sleeps 6
Inquire
3 BR
/
3 BA
/
Sleeps 6
|

Quick view
BOOK 3 NIGHTS, 4TH NIGHT FREE! (some exclusions may apply) 3 bedroom, 2.5 bathroom, split level lakefront townhouse sleeps 6 and has an open floor plan to accommodate your gathering. Located in beautiful Brockway Shores, this unit is nestled among the tall trees and grassy lawn of the expansive picnic area. Stroll …
Waterfront

Internet Access

Satellite or cable TV

Stereo or CD player
Pet friendly - ask

Suitable for children - ask

Suitable for the elderly - ask

Wheelchair accessible - ask
Good lake view but need security gate
Left on Jan 09, 2010 for a stay in September 2009
Our family of four stay for 3 nights at Brockway Shores town home, we love the lake front views a lot. We bring along 4 bikes with us and chain up all together with a bike chain and lock at the front porch. On the last night during our stay, all of our bikes got stolen. I report to site manager but no help being offer, call police but too busy to come out. only get report from phone.
We buy the …
Previous

Next

property
$250
3 BR / 3 BA / Sleeps 8
Inquire
3 BR
/
3 BA
/
Sleeps 8
|

Quick view
This charming rental cabin with a view of Lake Tahoe is nestled on a quiet cul-de-sac and backs to forestry land. The floor plan is perfect for a vacation in Tahoe, offering three bedrooms plus a large private den with its own fireplace. ECONOMY PLUS Rated • Hot Tub • High Speed Internet • Backs to …
Hot Tub/Jacuzzi

Internet Access

Fireplace

Deck

Grill
Pet friendly

Suitable for children - ask

Suitable for the elderly - ask

Wheelchair accessible - ask
Great house, Great location
Left on Mar 05, 2010 for a stay in February 2010
Perfect for ski vacations. Nice to have sit in hot tub after a day of skiing. Spacious living room.
Previous

Next

property
$600
5 BR / 4 BA / Sleeps 12
Inquire
5 BR
/
4 BA
/
Sleeps 12
|

Quick view
A vacation at the Skyrocks Lake House is a vacation that you will remember for a lifetime. This beautiful 5 bedroom rental home is a perfect example of Old Tahoe charm. The over all feeling is spacious and bright with an understated elegance. 4 STAR Rated • Old Tahoe • Shared Pier (w/ neighbor) • Buoy…
Ocean or water views

Internet Access

Fireplace

Deck

Garage
Suitable for children - ask

Suitable for the elderly - ask

Wheelchair accessible - ask
Skyrocks ROCKS!
Left on Jul 27, 2009 for a stay in September 2008
We couldn't have loved our trip to Tahoe more. Skyrocks was gorgeous with its old Tahoe charm and it had every amentity we needed - comfy beds, plenty of kitchenware, beautiful views. The private beach/dock were beyond compare - spectacular doesn't quite cover it. We hope to come back again soon!
Previous

Next

property
$150
2 BR / 1 BA / Sleeps 4
$150
Book
2 BR
/
1 BA
/
Sleeps 4
|

Quick view
SUNSET CHALET is a Sunbathed, Stylish and well equipped home. Perfect for Honeymooners!! Panoramic Lake Tahoe views throughout! You will be treated to incredible views of Lake Tahoe throughout the home!! Our home is lavishly equipped overall with washer and dryer, bathroom with tub/shower combination. 2 Queen size …
Ocean or water views

Mountain Views

Internet Access

Washing Machine

Clothes Dryer
Pet friendly

Suitable for children

Suitable for the elderly
Intimate & Cozy!
Left on Mar 15, 2011 for a stay in July 2010
This home is just perfect for a small family, or one or two close couples. The shared bathroom is not a problem with good friends. The kitchen is amply provided, and the cozy living room has a nice view of the lake as does the loft above. My husband and I love to stay in this intimate home and enjoy all the activities that are within a 5 minute drive from the lake.
Previous

Next

property
$200
3 BR / 2 BA / Sleeps 9
$200
Book
3 BR
/
2 BA
/
Sleeps 9
|

Quick view
Our cabin was built by our parents in the early 1960s and has been maintained as our family get away ever since. Located in a forested area of Brockway Springs overlooking Kings Beach on the North Shore of Lake Tahoe, this charming, three story, A-Frame home feels like a true, old Tahoe cabin. From our front door, it…
Ocean or water views

Mountain Views

Internet Access

Washing Machine

Clothes Dryer
Suitable for children

Suitable for the elderly - ask
---
---