Previous

Next

property
$34
4 BR / 2 BA / Sleeps 10
$34
Book
4 BR
/
2 BA
/
Sleeps 10
|

Quick view
Our House - a wonderful place for the most varied holiday. Glad to see in our house guests! Now our main idea is to try to attract tourists, not only to great hiking trails, but to pastures new! Sweden is magnificent, Stockholm and Gothenburg are luxurious, Trollhättan mysterious, Kalmar exciting, Visby fabulous and …
Internet Access

Housekeeping Optional

Washing Machine

Central heating

Porch
Pet friendly

Smoking allowed

Suitable for children

Suitable for the elderly
Previous

Next

property
$195
5 BR / 1 BA / Sleeps 12
$195
Book
5 BR
/
1 BA
/
Sleeps 12
|

Quick view
Please note these Check-in Day Requirements for this property: Mar 07 - Mar 14 : Saturday check-in required, Saturday check-out required.; Mar 15 - Mar 21 : Saturday check-out required.; Mar 22 - Mar 28 : Saturday check-out required.; Apr 04 - Apr 11 : Saturday check-in required, Saturday check-out required.; Apr 12…
Washing Machine

Garden

Grill

Dishwasher

Freezer
Smoking allowed

Suitable for children

Suitable for the elderly - ask

Wheelchair accessible - ask
Previous

Next

property
$115
4 BR / 1 BA / Sleeps 8
$115
Book
4 BR
/
1 BA
/
Sleeps 8
|

Quick view
Please note these Check-in Day Requirements for this property: Feb 25 - Mar 07 : Wednesday check-in required, Saturday check-out required.; Mar 08 - Mar 14 : Saturday check-out required.; Mar 15 - Mar 21 : Saturday check-out required.; Mar 22 - Mar 28 : Saturday check-out required.; Mar 29 - Apr 04 : Saturday check-…
Hot Tub/Jacuzzi

Fireplace

Washing Machine

Garden

Grill
Smoking allowed

Suitable for children

Suitable for the elderly - ask

Wheelchair accessible - ask
Previous

Next

property
$90
4 BR / 2 BA / Sleeps 9
$90
Book
4 BR
/
2 BA
/
Sleeps 9
|

Quick view
Please note these Check-in Day Requirements for this property: Mar 07 - Mar 14 : Saturday check-in required, Saturday check-out required.; Mar 15 - Mar 21 : Saturday check-out required.; Mar 22 - Mar 28 : Saturday check-out required.; Mar 29 - Apr 04 : Saturday check-out required.; Apr 05 - Apr 11 : Saturday check-out…
Fireplace

Washing Machine

Garden

Freezer

Microwave
Smoking allowed

Suitable for children

Suitable for the elderly - ask

Wheelchair accessible - ask
Previous

Next

property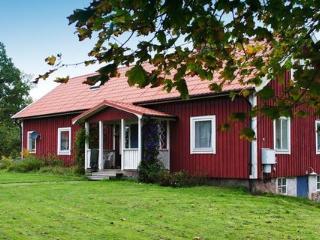 $100
4 BR / 1 BA / Sleeps 8
$100
Book
4 BR
/
1 BA
/
Sleeps 8
|

Quick view
Please note these Check-in Day Requirements for this property: May 30 - Jun 06 : Saturday check-in required, Saturday check-out required.; Jun 13 - Jun 20 : Saturday check-in required, Saturday check-out required.; Jun 21 - Jun 27 : Saturday check-out required.; Jun 28 - Jul 04 : Saturday check-out required.; Jul 05…
Fireplace

Garden

Grill

Dishwasher

Freezer
Smoking allowed

Suitable for children

Suitable for the elderly - ask

Wheelchair accessible - ask
Previous

Next

property
$250
4 BR / 1 BA / Sleeps 11
$250
Book
4 BR
/
1 BA
/
Sleeps 11
|

Quick view
Please note these Check-in Day Requirements for this property: Feb 25 - Mar 07 : Wednesday check-in required, Saturday check-out required.; Mar 08 - Mar 14 : Saturday check-out required.; Mar 15 - Mar 21 : Saturday check-out required.; Mar 22 - Mar 28 : Saturday check-out required.; Mar 29 - Apr 04 : Saturday check-…
Hot Tub/Jacuzzi

Sauna

Fireplace

Washing Machine

Parking
Smoking allowed

Suitable for children

Suitable for the elderly - ask

Wheelchair accessible - ask
Previous

Next

property
$125
4 BR / 1 BA / Sleeps 10
$125
Book
4 BR
/
1 BA
/
Sleeps 10
|

Quick view
Please note these Check-in Day Requirements for this property: Apr 25 - May 02 : Saturday check-in required, Saturday check-out required.; May 03 - May 09 : Saturday check-out required.; May 10 - May 16 : Saturday check-out required.; May 17 - May 23 : Saturday check-out required.; May 24 - May 30 : Saturday check-out…
Sauna

Garden

Grill

Freezer

Microwave
Smoking allowed

Suitable for children

Suitable for the elderly - ask

Wheelchair accessible - ask
Previous

Next

property
$180
4 BR / 1 BA / Sleeps 9
$180
Book
4 BR
/
1 BA
/
Sleeps 9
|

Quick view
Please note these Check-in Day Requirements for this property: May 16 - May 23 : Saturday check-in required, Saturday check-out required.; May 24 - May 30 : Saturday check-out required.; May 31 - Jun 06 : Saturday check-out required.; Jun 07 - Jun 13 : Saturday check-out required.; Jun 14 - Jun 20 : Saturday check-out…
Fireplace

Washing Machine

Garden

Grill

Dishwasher
Smoking allowed

Suitable for children

Suitable for the elderly - ask

Wheelchair accessible - ask
Previous

Next

property
$125
4 BR / 1 BA / Sleeps 8
$125
Book
4 BR
/
1 BA
/
Sleeps 8
|

Quick view
Please note these Check-in Day Requirements for this property: Mar 28 - Apr 04 : Saturday check-in required, Saturday check-out required.; Apr 05 - Apr 11 : Saturday check-out required.; Apr 12 - Apr 18 : Saturday check-out required.; Apr 19 - Apr 25 : Saturday check-out required.; Apr 26 - May 02 : Saturday check-out…
Garden

Grill

Freezer

Microwave

Stove or Oven
Smoking allowed

Suitable for children

Suitable for the elderly - ask

Wheelchair accessible - ask
Previous

Next

property
$140
4 BR / 1 BA / Sleeps 8
$140
Book
4 BR
/
1 BA
/
Sleeps 8
|

Quick view
Please note these Check-in Day Requirements for this property: Apr 04 - Apr 11 : Saturday check-in required, Saturday check-out required.; Apr 12 - Apr 18 : Saturday check-out required.; Apr 19 - Apr 25 : Saturday check-out required.; Apr 26 - May 02 : Saturday check-out required.; May 03 - May 09 : Saturday check-out…
Washing Machine

Garden

Grill

Freezer

Microwave
Smoking allowed

Suitable for children

Suitable for the elderly - ask

Wheelchair accessible - ask
Previous

Next

property
$100
4 BR / 1 BA / Sleeps 6
$100
Book
4 BR
/
1 BA
/
Sleeps 6
|

Quick view
Please note these Check-in Day Requirements for this property: Apr 18 - Apr 25 : Saturday check-in required, Saturday check-out required.; Apr 26 - May 02 : Saturday check-out required.; May 03 - May 09 : Saturday check-out required.; May 10 - May 16 : Saturday check-out required.; May 17 - May 23 : Saturday check-out…
Fireplace

Washing Machine

Garden

Grill

Freezer
Smoking allowed

Suitable for children

Suitable for the elderly - ask

Wheelchair accessible - ask
Previous

Next

property
$75
4 BR / 2 BA / Sleeps 10
$75
Book
4 BR
/
2 BA
/
Sleeps 10
|

Quick view
Please note these Check-in Day Requirements for this property: Feb 28 - Mar 07 : Saturday check-in required, Saturday check-out required.; Mar 08 - Mar 14 : Saturday check-out required.; Mar 15 - Mar 21 : Saturday check-out required.; Mar 22 - Mar 28 : Saturday check-out required.; Apr 11 - Apr 18 : Saturday check-in …
Washing Machine

Garden

Grill

Freezer

Microwave
Smoking allowed

Suitable for children

Suitable for the elderly - ask

Wheelchair accessible - ask
Previous

Next

property
Inquire for rates.
4 BR / 2 BA / Sleeps 10
Inquire for rates
Book
4 BR
/
2 BA
/
Sleeps 10
|

Quick view
Lovely rooms with sea view in Kristianopel / Karlskrona Pension Stensvik is located in a beautiful Art Nouveau building from 1926. The house has a lush garden with beachfront property in a lovely, relaxed atmosphere. You can choose from four lovely double room. Price includes breakfast, comfortable made beds, towels, …
Ocean or water views

Internet Access

Satellite or cable TV
Pet friendly - ask

Suitable for children
---
---
There are no more results in Småland and Blekinge.
Top of page