7 Results
Relevance
Price: low to high
Price: high to low
Number of reviews
Vacation Rentals & Apartments in Corpus Christi
Austin house
Beach / lakeside relaxation
• Child Friendly
• Air conditioning
2 bedrooms
1 bathroom
sleeps 5
"Honest operation, owners are exceptional people, property as adv" Enjoyed out stay in austin. Property was as advertised and in great location. My daughter left her wallet in the rental house and house keeping turned in the wallet to the owners aditya & Paole who properly contacted us and mailed wallet to us, awesome. I would not hesitate to schedule my next stay at location. Overall, great experience with people you can trust.
Price per night from
$113
Austin guest house
Beach / lakeside relaxation
• Nearest beach 0.19 mi
• Swimming pool
1 bedroom
1 bathroom
sleeps 8
Price per night from
$253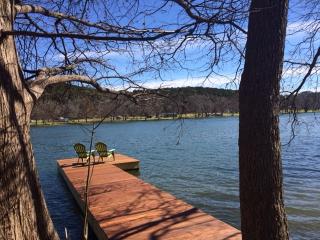 New Braunfels b&b
Swimming pool
• Air conditioning
• Private garden
2 bedrooms
1 bathroom
sleeps 2
Price per night from
$194
Austin apartment
Beach / lakeside relaxation
• Swimming pool
• Child Friendly
3 bedrooms
3 bathrooms
sleeps 10
"Great home and perfect location" We recently stayed here with 8 girls and we loved the condo. We were so impressed with the details, they had pool towels, extra sheets and make up removing wipes! This is a great location, it's 2 blocks from 6th street and an easy 5min walk to Rainy street. There are tons of restaurants around the condo, including a juice bar , grocery store and STARBUCKS. Brad made it a very easy stay and was great with communication. I would definitely recommend staying at this condo.
Price per night from
$457
New Braunfels b&b
Swimming pool
• Air conditioning
• Ask about pets
1 bedroom
1 bathroom
sleeps 2
Price per night from
$194
Austin house
Child Friendly
• Car not necessary
• Air conditioning
4 bedrooms
3 bathrooms
sleeps 8
Price per night from
$2,290
Karnes City hotel apartment
Swimming pool
• Child Friendly
• Air conditioning
48 bedrooms
49 bathrooms
sleeps 4
Price per night from
$149