Enter dates for more accurate prices
Bedrooms
Any

1+ Bedrooms

2+ Bedrooms

3+ Bedrooms

4+ Bedrooms

5+ Bedrooms

6+ Bedrooms

7+ Bedrooms

8+ Bedrooms

9+ Bedrooms

10+ Bedrooms

11+ Bedrooms

12+ Bedrooms

13+ Bedrooms

14+ Bedrooms

15+ Bedrooms
Rental types
Suitability
Popular filters
Greeley Rentals
Greeley house
2 bedrooms / 1 bathroom / sleeps 5
Responds fast! avg. 5 minutes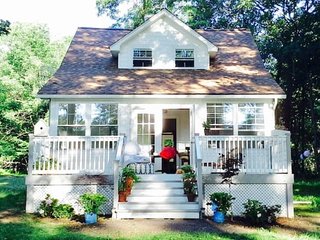 Greeley log cabin
1 bedroom / 1 bathroom / sleeps 2
"Absolutely Beautiful!" We arrived at the property not sure exactly what to expect, but were so pleasantly surprised. The owners were warm and welcoming to us and our big dog, who was beyond excited to chase the birds! The grounds are beautiful and the sculptures throughout the woods and around the property are nice to encounter as you explore. The owner and his wife were very kind and accomadating during our stay, quick to change or hand us anything we needed. We had very rainy (thunderstorms) weather for our entire stay, which was dissapointing, but the beauty of the cabin and the charm of the property kept our spirits up. The outdoor kitchen was great and we cooked all of our meals there for the three days we stayed. Their dog, Chloe, was also super sweet and a great addition to our experience!
Responds fast! avg. 16 minutes
Price per night from
$146
Payment Protection
Your payment for this rental is protected when you pay through FlipKey.
Learn more