Enter dates for more accurate prices
Sebastopol Rentals
Filter
Bedrooms
Any

1+ Bedrooms

2+ Bedrooms

3+ Bedrooms

4+ Bedrooms

5+ Bedrooms

6+ Bedrooms

7+ Bedrooms

8+ Bedrooms

9+ Bedrooms

10+ Bedrooms

11+ Bedrooms

12+ Bedrooms

13+ Bedrooms

14+ Bedrooms

15+ Bedrooms
Rental types
Suitability
Popular filters
Sebastopol Rentals
Sebastopol house
3 bedrooms / 2 bathrooms / sleeps 8
Price per night from
$300
Sebastopol cottage
1 bedroom / 1 bathroom / sleeps 3
Responds fast! avg. 3 hours 32 minutes
Price per night from
$175
Sebastopol cottage
1 bedroom / 1 bathroom / sleeps 4
Responds fast! avg. 2 hours 27 minutes
Price per night from
$215
Sebastopol house
4 bedrooms / 3 bathrooms / sleeps 10
Price per night from
$717
Sebastopol house
1 bedroom / 1 bathroom / sleeps 4
Price per night from
$275
Sebastopol cottage
1 bedroom / 1 bathroom / sleeps 5
Price per night from
$185
Sebastopol house
3 bedrooms / 2 bathrooms / sleeps 6
Price per night from
$200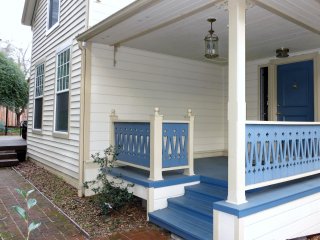 Sebastopol house
2 bedrooms / 1 bathroom / sleeps 4
Responds fast! avg. 11 minutes
Price per night from
$249
Sebastopol house
3 bedrooms / 2 bathrooms / sleeps 8
Price per night from
$391
Sebastopol house
2 bedrooms / 2 bathrooms / sleeps 4
Responds fast! avg. 19 minutes
Price per night from
$199
Sebastopol house
2 bedrooms / 2 bathrooms / sleeps 4
Price per night from
$195
Sebastopol guest house
1 bedroom / 1 bathroom / sleeps 2
Price per night from
$125
Sebastopol house
5 bedrooms / 4 bathrooms / sleeps 8
Price per night from
$742
Sebastopol house
1 bedroom / 2 bathrooms / sleeps 4
"Satisfied visitors from Delaware" From the moment I spoke with the owner until after we arrived home, we have had friendly and helpful conversations with the owner. Michele's Twisted Willow Cottage is the perfect place to relax, meditate and in our case grieve the recent passing of a loved family member. The wooded setting provided us daily sighting of squirrels, birds, rabbits and deer. Twisted Willow Cottage was the hub for visits with nearby relatives, sightseeing across Sonoma County, and visits to nearby wineries. The owner has furnished the cottage with the visitor in mind providing lovely bedding and linens, a gas fireplace, an outdoor patio and grill, and providing wine and cheese on our arrival. The kitchen was well equipped and we enjoyed cooking local produce, meats and fish all of which were purchased at nearby farmers markets and specialty stores. We enjoyed a lovely birthday dinner at the Farm House on River Road and our favorite drive was the Coleman Valley Road from Oxidental to Bodega Bay with breathtaking views around every curve. We loved day trips to Sonoma, Napa, Geyserville, Yountville, Petaluma, Santa Rosa and our daily trips into Sebastopol. The Willowdale Market in Graton is great for dinner and a visit to the redwoods in armstrong Woods is a must. Lunch at Korbel and a winery tour was fun. As you can see we had a great time and are enjoying the wonderful memories especially our time spent at Twisted Willow Cottage - what a treat! We are looking forward to return visits.
Responds fast! avg. 2 hours 11 minutes
Price per night from
$195
Payment Protection
Your payment for this rental is protected when you pay through FlipKey.
Learn more