10 Results
Relevance
Price: low to high
Price: high to low
Number of reviews
Siesta Key apartment
2 bedrooms / 2 bathrooms / sleeps 6
Responds fast! avg. 2 hours 34 minutes
Match: Climbing frame
All filters match
Price per night from
$188
Great rentals within 20 miles that match your search
Bradenton apartment
2 bedrooms / 2 bathrooms / sleeps 4
Responds fast! avg. 2 hours 8 minutes
Match: Climbing frame
All filters match
Price per night from
$148
Bradenton condo
2 bedrooms / 2 bathrooms / sleeps 6
Match: Climbing frame
All filters match
Price per night from
$160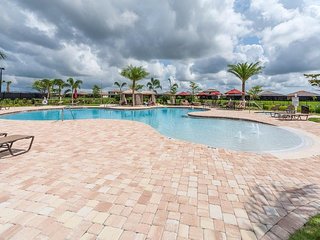 Bradenton condo
2 bedrooms / 2 bathrooms / sleeps 4
Responds fast! avg. 25 minutes
Match: Climbing frame
All filters match
Price per night from
$157
Bradenton condo
2 bedrooms / 2 bathrooms / sleeps 4
Match: Climbing frame
All filters match
Price per night from
$136
Bradenton Beach house
3 bedrooms / 2 bathrooms / sleeps 10
"Rain" The house was adorable. It was well stocked considering we couldn't go out due to the rain. It is close to the beach,just a short walk.
Responds fast! avg. 2 hours 40 minutes
Match: Climbing frame
All filters match
Price per night from
$308
Bradenton condo
2 bedrooms / 2 bathrooms / sleeps 4
"So Beautiful!" When we checked in to this wonderful ground floor villa, we were amazed. The photos online don't do this place justice - it is sooo beautiful and so comfortable!!!
Responds fast! avg. 46 minutes
Match: Climbing frame
All filters match
Price per night from
$100
Bradenton condo
2 bedrooms / 2 bathrooms / sleeps 4
Responds fast! avg. 37 minutes
Match: Climbing frame
All filters match
Price per night from
$100
Bradenton apartment
2 bedrooms / 2 bathrooms / sleeps 6
Match: Climbing frame
All filters match
Price per night from
$113
Bradenton apartment
2 bedrooms / 2 bathrooms / sleeps 6
Match: Climbing frame
All filters match
Price per night from
$116