Enter dates for more accurate prices
Vacation Rentals & Cottages in Staindrop
Filter
Bedrooms
Any

1+ Bedrooms

2+ Bedrooms

3+ Bedrooms

4+ Bedrooms

5+ Bedrooms

6+ Bedrooms

7+ Bedrooms

8+ Bedrooms

9+ Bedrooms

10+ Bedrooms

11+ Bedrooms

12+ Bedrooms

13+ Bedrooms

14+ Bedrooms

15+ Bedrooms
Rental types
Suitability
Popular filters
Vacation Rentals & Cottages in Staindrop
Staindrop cottage
3 bedrooms / 1 bathroom / sleeps 6
Staindrop house
3 bedrooms / 2 bathrooms / sleeps 6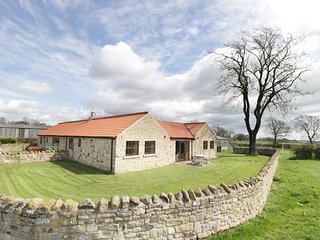 Staindrop house
2 bedrooms / 1 bathroom / sleeps 4
Staindrop house
2 bedrooms / 1 bathroom / sleeps 4
Staindrop house
3 bedrooms / 2 bathrooms / sleeps 6
"A lovely and peaceful cottage" A well-furnished and very comfortable cottage in a marvellous countryside. The owners were very friendly and helpful. A quiet and relaxing stay.
Staindrop house
3 bedrooms / 2 bathrooms / sleeps 7
"Easter Escape" We had a very warm welcome and early check in. There were two boxes of age appropriate toys for our baby and superb level of equipment through out. The en-suite sauna was definitely an added treat for me!! Lovely out door play equipment for the children and high level of comfort and thoughtfulness in everything. Would look to come and stay again and have recommended it already. The added bonus of being in a Tesco delivering are made this a really easy and relaxing holiday. The beautiful market Town of Barnard Castle is only 10 mins drive away, easy access to Darlington, and some fantastic scenery on your door step!
Staindrop house
1 bedroom / 1 bathroom / sleeps 2
Staindrop house
2 bedrooms / 1 bathroom / sleeps 4
"It had everything a couple with a 2yr and 1yr old could want." Fantastic property at a very reasonable price. Kitchen was very well equipped not many places I looked at had a tumble dryer which was a necessity for us with 2 small kids. Really spacious with comfortable seating which I have found is unusual in holiday homes. The play area outside was great. My husband who is a farmer was as happy as a pig in muck to be on a farm and had a few chats with the owner who was really friendly and showed him around his farm and suggested he visited their local contractor, which he did!! Would recommend this property to anyone even without kids or from a faming background it was a real home from home.
Staindrop house
2 bedrooms / 2 bathrooms / sleeps 5
Staindrop house
4 bedrooms / 2 bathrooms / sleeps 8
Price per night from
$115
Payment Protection
Your payment for this rental is protected when you pay through FlipKey.
Learn more