Enter dates for more accurate prices
Sterling log cabin
3 bedrooms / 3 bathrooms / sleeps 6
Responds fast! avg. 25 minutes
Match: Mountain Views
All filters match
Price per night from
$126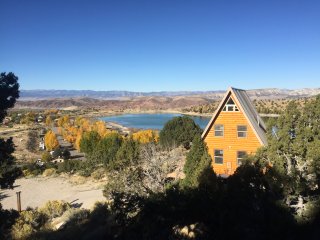 Sterling b&b
5 bedrooms / 4 bathrooms / sleeps 16
Match: Mountain Views
All filters match
Price per night from
$689
Sterling cottage
6 bedrooms / 5 bathrooms / sleeps 17
Responds fast! avg. 10 minutes
Match: Mountain Views
All filters match
Price per night from
$458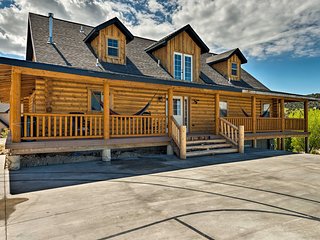 Great rentals within 20 miles that match your search
Park City apartment
3 bedrooms / 3 bathrooms / sleeps 9
"Comfy, cozy & convenient to skiing and town" We just stayed at Portico #14 Mar. 8 - 12 and had a great experience. Alpine Ski Properties was great to work with and so helpful in finding us the best place. It fit our 2 families with 7 kids (ages 3-10) and 4 adults and although we were a bit tight, it didn't matter because we were skiing all day. We got some rollaway beds to help with space and all was well. Everything was clean and the place is so comfy and cozy and perfect for a skiing vacation. It is about a two minute drive to Deer Valley skiing and same for the town. Andy was wonderful to work with over there. Very knowledgeable and helpful. We would definitely stay there again!
Match: Mountain Views
All filters match
Price per night from
$250
Park City apartment
3 bedrooms / 2 bathrooms / sleeps 9
"Great location - Fantastic view - Beautiful & comfortable Lodge/" My wife and I came for the aspen/Maple color change in late September (2013) and this place was perfect! Beautiful, newly redecorated lodge/condo with all the comforts and stunning view looking down on Park City and beyond. It's a 5 minute drive to Park City Main Street but the climb to near Guardsman Pass puts you in quiet mountain seclusion. The drive on Guardsman Pass Scenic Backway through the Wasatch range provided all the fall colors we came to see (plus a bonus 4 inches of snow the last day). It is about 40 minutes to Salt Lake City and another 20 minutes more to antelope Island in The Salt Lake. We went back there several times; it was so beautiful and peaceful with Bison, Antelope, Mountains and the majestic Salt Lake all around you. Alpine Ski Property customer service was great also. It turned cold the first night and the furnace had not been turned on from summer season. They promptly took care of it. We will definitely be back!
Match: Mountain Views
All filters match
Price per night from
$420