15 Results
Relevance
Price: low to high
Price: high to low
Number of reviews
Tybee Island house
5 bedrooms / 3 bathrooms / sleeps 12
Match: Swing set or jungle gym
All filters match
Price per night from
$619
Great rentals within 20 miles that match your search
Bluffton house
3 bedrooms / 4 bathrooms / sleeps 8
Match: Swing set or jungle gym
All filters match
Price per night from
$973
Hilton Head apartment
2 bedrooms / 2 bathrooms / sleeps 6
"Super Nice Place" Nice amenities and clean condo. I enjoyed the whirlpool bath and sauna. I really enjoyed my vacation on Hilton Head Island.
Match: Swing set or jungle gym
All filters match
Price per night from
$242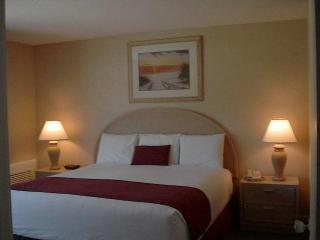 Hilton Head apartment
2 bedrooms / 2 bathrooms / sleeps 6
"Perfect Mother's Day Weekend with my son" The location was only two blocks from the beach and has two pools onsite. The condo has everything you need to make your stay comfortable, there was even an infant float sun canopy that we used for our 18 month old grandson. It is also very conveniently located to multiple excellent shops and restaurants.
Responds fast! avg. 2 hours 2 minutes
Match: Swing set or jungle gym
All filters match
Price per night from
$103
Hilton Head villa
2 bedrooms / 2 bathrooms / sleeps 8
Match: Swing set or jungle gym
All filters match
Price per night from
$518
Hilton Head house
5 bedrooms / 5 bathrooms / sleeps 12
Match: Swing set or jungle gym
All filters match
Price per night from
$502
Hilton Head villa
2 bedrooms / 2 bathrooms / sleeps 6
Responds fast! avg. 1 hour 46 minutes
Match: Swing set or jungle gym
All filters match
Price per night from
$149
Hilton Head villa
3 bedrooms / 3 bathrooms / sleeps 8
Match: Swing set or jungle gym
All filters match
Price per night from
$322
Hilton Head villa
2 bedrooms / 2 bathrooms / sleeps 6
Responds fast! avg. 1 hour 57 minutes
Match: Swing set or jungle gym
All filters match
Price per night from
$127
Hilton Head villa
1 bedroom / 1 bathroom / sleeps 6
"Great stay" Condo was great! Decorated very cute and had everything we needed. It is on the small side,But great vacation
Match: Swing set or jungle gym
All filters match
Price per night from
$138
Hilton Head house
6 bedrooms / 5 bathrooms / sleeps 14
Match: Swing set or jungle gym
All filters match
Price per night from
$1,263
Savannah apartment
1 bedroom / 1 bathroom / sleeps 4
Match: Swing set or jungle gym
All filters match
Price per night from
$184
Hilton Head condo
1 bedroom / 1 bathroom / sleeps 6
Match: Swing set or jungle gym
All filters match
Price per night from
$138
Hilton Head villa
2 bedrooms / 2 bathrooms / sleeps 6
Match: Swing set or jungle gym
All filters match
Price per night from
$241
Hilton Head condo
1 bedroom / 1 bathroom / sleeps 4
Match: Swing set or jungle gym
All filters match
Price per night from
$252