Enter dates for more accurate prices
Weeki Wachee Rentals
Filter
Bedrooms
Any

1+ Bedrooms

2+ Bedrooms

3+ Bedrooms

4+ Bedrooms

5+ Bedrooms

6+ Bedrooms

7+ Bedrooms

8+ Bedrooms

9+ Bedrooms

10+ Bedrooms

11+ Bedrooms

12+ Bedrooms

13+ Bedrooms

14+ Bedrooms

15+ Bedrooms
Rental types
Suitability
Popular filters
Weeki Wachee Rentals
Weeki Wachee house
2 bedrooms / 2 bathrooms / Sleeps 8
Weeki Wachee house
2 bedrooms / 1 bathroom / Sleeps 4
Weeki Wachee house
3 bedrooms / 2 bathrooms / Sleeps 6
Weeki Wachee house
3 bedrooms / 2 bathrooms / Sleeps 8
Weeki Wachee house
2 bedrooms / 2 bathrooms / Sleeps 6
Weeki Wachee house
2 bedrooms / 2 bathrooms / Sleeps 6
Weeki Wachee house
2 bedrooms / 1 bathroom / Sleeps 4
Weeki Wachee house
2 bedrooms / 2 bathrooms / Sleeps 6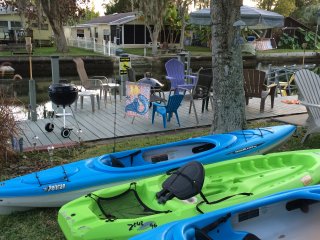 Weeki Wachee bungalow
3 bedrooms / 2 bathrooms / Sleeps 6
"Weeki Wachee Villa" Well kept home in quiet neighborhood. Enjoying our stay so far. Weather has been good and we have enjoyed the nice rivers nearby for Kayaking.
Weeki Wachee cottage
2 bedrooms / 1 bathroom / Sleeps 6
Payment Protection
Your payment for this rental is protected when you pay through FlipKey.
Learn more