Previous

Next

property
$943
7 BR / 6 BA / Sleeps 14
Inquire
7 BR
/
6 BA
/
Sleeps 14
|

Quick view
Villa San Donnino is a truly beautiful Peruglian villa, recently restored to make full and extensive use of its gorgeous panoramic vistas! Situated on the plateau of a hill, Villa Savor is very much contextualised by the by the natural beauty that surrounds it. Enjoying a slightly Tuscan flavour in its stylings and …
Internet Access

Fireplace

DVD Player
Pet friendly

Smoking allowed - ask

Suitable for children - ask

Suitable for the elderly - ask

Wheelchair accessible - ask
Previous

Next

property
$1,651
5 BR / 6 BA / Sleeps 10
Inquire
5 BR
/
6 BA
/
Sleeps 10
|

Quick view
Villa Camilla is a beautifully restored three-level country house, set inside a ten-acre estate, located in the outskirts of the quaint village of Montone, 40 minutes from Perugia. The extensive well manicured grounds offer great privacy to its guests and breathtaking views of the valley. The typical Umbrian exterior …
Internet Access

Fireplace

A/C or climate control

Balcony or terrace

Parking
Pet friendly - ask

Smoking allowed - ask

Suitable for children - ask

Suitable for the elderly - ask

Wheelchair accessible - ask
Previous

Next

property
$565
8 BR / 6 BA / Sleeps 16
$565
Book
8 BR
/
6 BA
/
Sleeps 16
|

Quick view
Umbria's cultural and culinary treasures are at your doorstep when staying at La Fattoria del Gelso. Our farmland villa is perfect for a traveling family or group of friends and is equipped with eight king-size bedrooms, two sitting rooms, an enormous state-of-the-art kitchen and all the modern amenities required to …
Mountain Views

Internet Access

Fireplace

Outdoor Dining Area

A/C or climate control
Suitable for children - ask

Suitable for the elderly

Wheelchair accessible
Previous

Next

property
$1,213
9 BR / 8 BA / Sleeps 18
Inquire
9 BR
/
8 BA
/
Sleeps 18
|

Quick view
Villa HII IPC has been recently refurbished and is built on two floors. On the ground floor, there is a large lounge with three main areas: the billiard table area, the lounge area with settees and card table, and the central area with a large old fireplace. At the opposite end of the lounge is the entrance to the …
Fireplace

Outdoor Dining Area

Fitness Room

DVD Player

Stereo or CD player
Pet friendly - ask

Smoking allowed - ask

Suitable for children - ask

Suitable for the elderly - ask

Wheelchair accessible - ask
Previous

Next

property
$57
1 BR / 1 BA / Sleeps 2
$57
Book
1 BR
/
1 BA
/
Sleeps 2
|

Quick view
The Agriturismo, offers guests an ideal holiday for those who want peace and quiet and to enjoy the priceless historic and artistic treasures that the surrounding area has to offer. The farmhouse, with a panoramic view over the valley of Mount Subasio, from whose slopes rise Assisi and Spello, consists of four …
Mountain Views

Internet Access

Washing Machine

Outdoor Dining Area

Central heating
Pet friendly

Smoking allowed

Suitable for children

Suitable for the elderly - ask

Wheelchair accessible - ask
Previous

Next

property
$91
2 BR / 2 BA / Sleeps 4
$91
Book
2 BR
/
2 BA
/
Sleeps 4
|

Quick view
The residence bevagna created in the center of one of the medieval villages bevagna most 'beautiful of Italy in the green Umbrian countryside along the path of one of the Sagrantino wines more' prestiggiosi of Italy. The apartments are newly built and tastefully restored and furnished in modern style are complete with…
Pet friendly

Smoking allowed

Suitable for children

Suitable for the elderly

Wheelchair accessible - ask
Previous

Next

property
$113
2 BR / 1 BA / Sleeps 5
$113
Book
2 BR
/
1 BA
/
Sleeps 5
|

Quick view
The Agriturismo, offers guests an ideal holiday for those who want peace and quiet and to enjoy the priceless historic and artistic treasures that the surrounding area has to offer. The farmhouse, with a panoramic view over the valley of Mount Subasio, from whose slopes rise Assisi and Spello, consists of four …
Pet friendly

Smoking allowed

Suitable for children

Suitable for the elderly - ask

Wheelchair accessible - ask
Previous

Next

property
$74
1 BR / 1 BA / Sleeps 3
$74
Book
1 BR
/
1 BA
/
Sleeps 3
|

Quick view
The Agriturismo, offers guests an ideal holiday for those who want peace and quiet and to enjoy the priceless historic and artistic treasures that the surrounding area has to offer. The farmhouse, with a panoramic view over the valley of Mount Subasio, from whose slopes rise Assisi and Spello, consists of four …
Mountain Views

Sauna

Internet Access

Washing Machine

Outdoor Dining Area
Pet friendly

Smoking allowed

Suitable for children

Suitable for the elderly - ask

Wheelchair accessible - ask
Previous

Next

property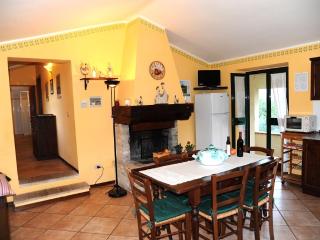 $113
2 BR / 1 BA / Sleeps 5
$113
Book
2 BR
/
1 BA
/
Sleeps 5
|

Quick view
The Agriturismo, offers guests an ideal holiday for those who want peace and quiet and to enjoy the priceless historic and artistic treasures that the surrounding area has to offer. The farmhouse, with a panoramic view over the valley of Mount Subasio, from whose slopes rise Assisi and Spello, consists of four …
Pet friendly

Smoking allowed

Suitable for children

Suitable for the elderly - ask

Wheelchair accessible - ask
Previous

Next

property
$79
1 BR / 1 BA / Sleeps 2
$79
Book
1 BR
/
1 BA
/
Sleeps 2
|

Quick view
"Il Giardino degli Elfi" is a farmhouse right in the heart of 33 acres of woodland, olive-graves and seedbeds; It is situated in art town , Bevagna, in a hamlet called Cantalupo. In the midst of open grassland near a small stream and overlooked by the rich Umbrian hills. From our house you can …
Pet friendly

Smoking allowed - ask

Suitable for children

Suitable for the elderly
eccellente
Left on Nov 12, 2013 for a stay in November 2013
ottima accoglienza, ottima camera, ottimo servizio e ottime cene. La cordialità e l'ospitalità è veramente eccezionale
Previous

Next

property
$147
3 BR / 1 BA / Sleeps 7
$147
Book
3 BR
/
1 BA
/
Sleeps 7
|

Quick view
The apartment is located in the area of Bevagna, in a farm completely fenced and shaded by oaks and walnut and olive trees. The location is close to the most interesting Umbrian destinations for history, art and culture, such as Gubbio, Perugia, Assisi, Spello, Spoleto, Orvieto and Todi. It is also simple to go from …
Mountain Views

Fireplace

Washing Machine

Outdoor Dining Area

Central heating
Pet friendly - ask

Smoking allowed

Suitable for children

Suitable for the elderly
Previous

Next

property
$130
6 BR / 5 BA / Sleeps 15
$130
Book
6 BR
/
5 BA
/
Sleeps 15
|

Quick view
In Bevagna, which is located in the heart of Umbria and on the road leading to the famous Sagrantino wine region, you will find the Agriturismo "La Fonte". The Agriturismo, offers guests an ideal holiday for those who want peace and quiet and to enjoy the priceless historic and artistic treasures that the …
Mountain Views

Shared outdoor pool (unheated)

Internet Access

Fireplace

Washing Machine
Pet friendly

Smoking allowed

Suitable for children

Suitable for the elderly

Wheelchair accessible - ask
Absolut perfekt!
Left on Jul 04, 2013 for a stay in May 2013
Wunderschoen gelegen, ruhig, idyllisch, sehr sauber und gepflegt, tolle Umgebung, aber nicht zu weit weg von anderen malerischen Doerfern. Man hat das Gefuehl, im eigenen "Landhäuschen" zu sitzen. Sehr freundliche und hilfsbereite Vermieter, wärmstens zu empfehlen. Wir wuerden jederzeit wiederkommen.
Previous

Next

property
$96
2 BR / 2 BA / Sleeps 4
$96
Book
2 BR
/
2 BA
/
Sleeps 4
|

Quick view
PANORAMIC APARTMENTS (4 PEOPLE EACH) IN THE GREEN HEART OF UMBRIA (BEVAGNA - PERUGIA) FOR AN UNFORGETTABLE HOLIDAY The apartment is in a typical, nice, old, stone house with two apartments (recently completely restored). This apartment is at ground floor. The house is 2 km from the city center of Bevagna, on …
Mountain Views

Fireplace

Outdoor Dining Area

Central heating

Patio
Pet friendly

Smoking allowed

Suitable for children

Suitable for the elderly
Relax, Quiet & View
Left on Jul 25, 2011 for a stay in August 2010
The apartment is located in a quiet and panoramic area, just above the pleasant town of Bevagna, and is comfortable and well equipped. The Keeper, Primo Proietti, had been very helpful and kind, as well as unobtrusive. The place - on top of that - is pretty close to all the main Umbria's tourist attractions. We've had a really nice stay here.
---
Looking for more rentals?
We're showing only results that match your dates and preferences.
See all 13 Bevagna rentals, all 951 Umbria rentals, or start a new search.
---