Enter dates for more accurate prices
Crossville Rentals
Filter
Bedrooms
Any

1+ Bedrooms

2+ Bedrooms

3+ Bedrooms

4+ Bedrooms

5+ Bedrooms

6+ Bedrooms

7+ Bedrooms

8+ Bedrooms

9+ Bedrooms

10+ Bedrooms

11+ Bedrooms

12+ Bedrooms

13+ Bedrooms

14+ Bedrooms

15+ Bedrooms
Rental types
Suitability
Popular filters
Crossville Rentals
About Crossville
Crossville cottage
3 bedrooms / 2 bathrooms / Sleeps 8
"Quiet, lovely, spacious - so much more than just a cabin!!" The Acorn Cabin was such a pleasant surprise. We weren't sure what to expect as another member of the family made the plans. It was the perfect place to host our family reunion. John and Lind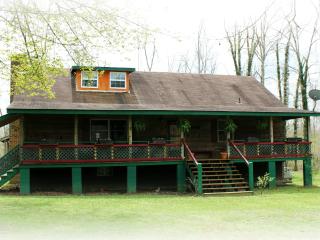 Crossville log cabin
2 bedrooms / 2 bathrooms / Sleeps 6
"Christmas" Enjoyed the cabin. The best cabin we have stayed at. Comfortable and fully equipped . Beautiful view loved the fireplace and enjoyed the hot tub.
Crossville log cabin
2 bedrooms / 2 bathrooms / Sleeps 6
"Crossville Paradise" We stay at this house every year in Crossville. It is peaceful, secluded and is so neat and clean. We find updates each year, even though it is perfect. There are decks front and back, the master bedroom and shower are wonderfu
Crossville house
10 bedrooms / 10 bathrooms / Sleeps 32
"Paradise in the Cumberland Plato" In trying to locate a comfortable place to stay in Crossville I came across a wonderfull lodge on Plateau Road. The accomadations were clean and comfortable. The staff was friendly and accommadating. I enjoy the o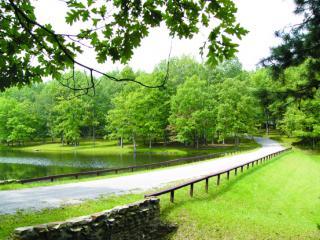 Crossville log cabin
6 bedrooms / 7 bathrooms / Sleeps 22
"Beautiful!" The cabin is full of amenities. The kitchens are well equipped for meals. I especially enjoyed the peaceful atmosphere when sitting on the front porch or back deck. No road noise, just the beauty of nature, the sound of birds and the oc
Crossville house
2 bedrooms / 2 bathrooms / Sleeps 4
Payment Protection
Your payment for this rental is protected when you pay through FlipKey.
Learn more