10 Results
Relevance
Price: low to high
Price: high to low
Number of reviews
Folly Beach house
4 bedrooms / 3 bathrooms / sleeps 10
Match: Pool or snooker table
All filters match
Price per night from
$568
Great rentals within 20 miles that match your search
Isle of Palms house
6 bedrooms / 6 bathrooms / sleeps 14
"Family Fun" Nice big house with lots of toys to keep everybody busy. The golf cart was great in getting around Wild Dunes. And lots of bikes for people taking off to do different things. The house was great with a bathroom for every bedroom. And the kitchen was set up nicely with spices and soaps for cleaning.
Match: Pool or snooker table
All filters match
Price per night from
$1,025
Isle of Palms apartment
2 bedrooms / 2 bathrooms / sleeps 6
"Definitely "YES"" We stayed in this beautiful condo for 4 nights at the end of September. It is located in very nice and secured place. The view from screened porch was great. We spend a lot of time there. The condo was great prepared for guests. I was very happy to find this condo, because I had my mom visiting us from Europe.
Responds fast! avg. 3 hours 57 minutes
Match: Pool or snooker table
All filters match
Price per night from
$171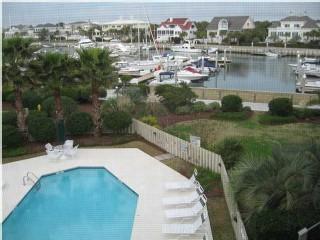 Isle of Palms house
7 bedrooms / 7 bathrooms / sleeps 14
Match: Pool or snooker table
All filters match
Price per night from
$2,292
Mount Pleasant house
4 bedrooms / 3 bathrooms / sleeps 11
Responds fast! avg. 5 minutes
Match: Pool or snooker table
All filters match
Price per night from
$157
Seabrook Island condo
2 bedrooms / 2 bathrooms / sleeps 7
Responds fast! avg. 5 minutes
Match: Pool or snooker table
All filters match
Price per night from
$137
Mount Pleasant house
3 bedrooms / 3 bathrooms / sleeps 7
Responds fast! avg. 5 minutes
Match: Pool or snooker table
All filters match
Price per night from
$236
Seabrook Island house
5 bedrooms / 5 bathrooms / sleeps 16
Match: Pool or snooker table
All filters match
Price per night from
$630
Charleston apartment
2 bedrooms / 1 bathroom / sleeps 7
Match: Pool or snooker table
All filters match
Price per night from
$458
Charleston house
6 bedrooms / 4 bathrooms / sleeps 17
Responds fast! avg. 5 minutes
Match: Pool or snooker table
All filters match
Price per night from
$266