Enter dates for more accurate prices
Orange Beach apartment
2 bedrooms / 3 bathrooms / sleeps 6
"Excellent" Beautiful condo and had a small lighting issue and the owner answered and fixed immediately. Will definitely go back and stay here:)))
Match: Private fishing lake or river
All filters match
Price per night from
$143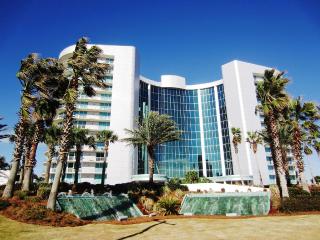 Perdido Key apartment
3 bedrooms / 2 bathrooms / sleeps 8
"Golfers dream" Our stay at this condo was great. The unit was more than well equipped. The beds were very comfortable and the towels and linens were very nice. They had pool toys in a storage box in the garage if you need them .The private beach was a wonderful place to relax and watch the sunsets. The indoor parking was also a plus.If you are a golfer or are into using a fitness room or a swimming pool , you will love this place. The beach club was also a nice addition to all of the other things. The staff at Lost Key were amazing and kept things spotless. The security was great. We were very happy with the choice we made . Mary and her condo manager were only a phone call away if we needed them or had any questions. Thanks so much. We hated to leave and hope to return someday. It was a great break from a cold Iowa winter!
Match: Private fishing lake or river
All filters match
Price per night from
$211
Orange Beach condo
3 bedrooms / 2 bathrooms / sleeps 8
"Winter beach break!" Our family took a much needed break after the holidays and rented this beautiful condo. The condo was very clean and exactly as advertised. The owners were very easy to deal with and were available to answer all of our questions. Our children enjoyed playing on the beach and fishing off the dock in front of the condo. My son caught his first redfish!! We have been to Orange Beach many times and stayed at different properties but we will definitely be back to this one!
Responds fast! avg. 2 hours 12 minutes
Match: Private fishing lake or river
All filters match
Perdido Key cottage
4 bedrooms / 2 bathrooms / sleeps 8
"Absolutely Perfect!!!" This home was absolutely perfect for a summer get-away!! The kitchen was ideal for doing some cooking with the family and then the beautiful water view from the dining/living area was so inviting to just sit and relax after meals. The decks were great if you wanted to stay out of the sun. It was great we could take our dogs with us and did they love the view. The neighbors were nice on both sides of the house. The only thing I would change would be to TRIM the limbs back from the porch so you would have a better view from inside the house. It appeared to be a small leak under the kitchen sink that we noticed and the garbage can in cabinet would not stay closed, we left a note for the cleaning people so you would know. We would love to stay here again in the future. Thank You so much for providing such a beautiful place for a retreat.
Responds fast! avg. 2 hours 24 minutes
Match: Private fishing lake or river
All filters match
Price per night from
$172