Enter dates for more accurate prices
Bedrooms
Any

1+ Bedrooms

2+ Bedrooms

3+ Bedrooms

4+ Bedrooms

5+ Bedrooms

6+ Bedrooms

7+ Bedrooms

8+ Bedrooms

9+ Bedrooms

10+ Bedrooms

11+ Bedrooms

12+ Bedrooms

13+ Bedrooms

14+ Bedrooms

15+ Bedrooms
Rental types
Suitability
Popular filters
Plessala Rentals
Plessala house
1 bedroom / 1 bathroom / Sleeps 2
"Good views, peace and quiet, excellent food in the local restaur" What a wonderful gite! The most relaxing holiday, very helpful owners, spotlessly clean accommodation. The longere was perfect for us, we will return and will recommend it to others
Responds fast! avg. 1 hour 55 minutes
Plessala house
2 bedrooms / 1 bathroom / Sleeps 4
"The most relaxing few days spent in a long while!" La Belle Maison is a 'chocolate box' cottage from the outside and an absolute delight inside too. Every conceivable item is provided in the kitchen, the bedroom fresh and airy and the bathroom modern
Responds fast! avg. 1 hour 55 minutes
Plessala house
3 bedrooms / 3 bathrooms / Sleeps 6
"Clearly, a great holiday for walkers." Perfect holiday for getting away from it all. Charming gite in a beautiful, tranquil and rural location.
Responds fast! avg. 1 hour 55 minutes
Plessala cottage
3 bedrooms / 3 bathrooms / Sleeps 6
Responds fast! avg. 2 hours 12 minutes
Plessala cottage
2 bedrooms / 1 bathroom / Sleeps 4
"The most relaxing few days spent in a long while!" La Belle Maison is a 'chocolate box' cottage from the outside and an absolute delight inside too. Every conceivable item is provided in the kitchen, the bedroom fresh and airy and the bathroom modern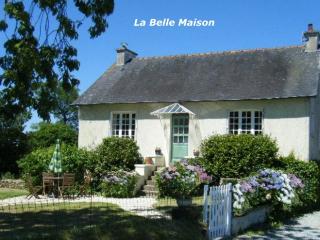 Plessala gite
1 bedroom / 1 bathroom / Sleeps 2
"Good views, peace and quiet, excellent food in the local restaur" What a wonderful gite! The most relaxing holiday, very helpful owners, spotlessly clean accommodation. The longere was perfect for us, we will return and will recommend it to others
Payment Protection
Your payment for this rental is protected when you pay through FlipKey.
Learn more