4 Results
Relevance
Price: low to high
Price: high to low
Number of reviews
Tampa house
5 bedrooms / 3 bathrooms / sleeps 12
Responds fast! avg. 2 hours 11 minutes
Match: Climbing frame
All filters match
Price per night from
$338
Tampa house
4 bedrooms / 2 bathrooms / sleeps 10
"Close to home" Very close to lawery Park Zoo and Bush Garden. Interstate 75 very busy. If staying longer than 2 Days I recommend the city pass which includes Bush Gardens and the Lawery Park Zoo as well as all cioty attractions. The cost is about $100.00 U.S Dollars.
Responds fast! avg. 3 hours 25 minutes
Match: Climbing frame
All filters match
Price per night from
$178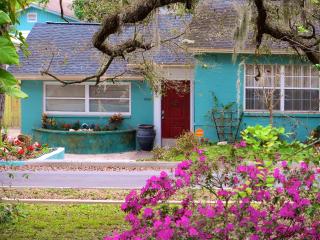 Tampa cottage
1 bedroom / 1 bathroom / sleeps 4
"First time experience" I was very hesitant when my friend suggested renting a town home. We were in Tampa for the It Works convention and I had never done this before. I must admit it was a good first experience and even though we did not take advantage og the amenities it was good to know they were available. I will do this again!
Responds fast! avg. 3 hours 25 minutes
Match: Climbing frame
All filters match
Price per night from
$132
Great rentals within 20 miles that match your search
Safety Harbor house
2 bedrooms / 1 bathroom / sleeps 5
Match: Climbing frame
All filters match
Price per night from
$138