Enter dates for more accurate prices
Washingtonville Rentals
Filter
Bedrooms
Any

1+ Bedrooms

2+ Bedrooms

3+ Bedrooms

4+ Bedrooms

5+ Bedrooms

6+ Bedrooms

7+ Bedrooms

8+ Bedrooms

9+ Bedrooms

10+ Bedrooms

11+ Bedrooms

12+ Bedrooms

13+ Bedrooms

14+ Bedrooms

15+ Bedrooms
Suitability
Popular filters
Washingtonville Rentals
Beacon house
3 bedrooms / 2 bathrooms / Sleeps 7
Beacon guest house
1 bedroom / 1 bathroom / Sleeps 4
Newburgh b and b
2 bedrooms / 1 bathroom / Sleeps 4
Fort Montgomery apartment
1 bedroom / 1 bathroom / Sleeps 4
Beacon house
2 bedrooms / 1 bathroom / Sleeps 6
"Beacon House." We had a wonderful time in this little house, especially liked the back yard and BBQ. Great town and a great place to stay while seeing it.
Cornwall on Hudson house
5 bedrooms / 3 bathrooms / Sleeps 17
"Returned for Thanksgiving this year" We returned again this past Thanksgiving to stay at Susan's Hudson River Home with extended family. Severe weather made our arrival a bit challenging, but we were in touch with Susan and she helped us to make good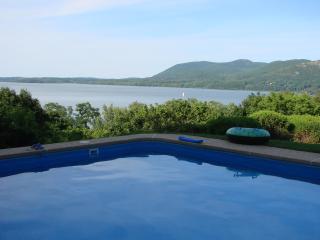 Monroe b and b
3 bedrooms / 3 bathrooms / Sleeps 6
"We love staying here" Whenever I visit my sister I love staying at the Caren House. Joan and Carmen are extremely friendly and hospitable. We would not ever ask for or expect a warmer or more personal service. The B & B is very comfortable and th
Monroe house
7 bedrooms / 5 bathrooms / Sleeps 23
Central Valley room
1 bedroom / 1 bathroom / Sleeps 2
Payment Protection
Your payment for this rental is protected when you pay through FlipKey.
Learn more