Previous

Next

property
$234
3 BR / 2 BA / Sleeps 6
$234
Book
Binalong Bay house – 17.6 mi away
3 BR
/
2 BA
/
Sleeps 6
|

Quick view
Belle Vue Beach House started its life as a humble cray fisherman's shack until it's recent renovations and extension, it now provides guests with a perfectly positioned and comfortable beach house with everything provided to give you the perfect relaxing and indulgent holiday imaginable. Take in the uninterrupted 180…
Ocean or water views

Fireplace

Washing Machine

Central heating

Balcony or terrace
Suitable for children - ask

Suitable for the elderly

Wheelchair accessible
Previous

Next

property
$156
3 BR / 4 BA / Sleeps 6
$156
Book
Saint Helens house – 12.3 mi away
3 BR
/
4 BA
/
Sleeps 6
|

Quick view
Gull Cottage has just been fully renovated keeping it in the character and charm of times gone by. Gull Cottage has stunning views of Georges Bay and boasts views from every room of the breath taking water. You can sit on the verandah and relax soaking up the views and watch the bird life, pelicans and swans as you …
Waterfront

Ocean or water views

Washing Machine

Clothes Dryer

Outdoor Dining Area
Previous

Next

property
$468
4 BR / 5 BA / Sleeps 10
1 / 45
(3)
" Excellent "
Inquire
Falmouth house
4 BR
/
5 BA
/
Sleeps 10
|

Quick view
The Ocean Retreat offers a stunning blend of contemporary design, luxury amenities and superb ocean views. The Retreat is located in Falmouth, a remote township on the East Coast of Tasmania. Falmouth is within close proximity to the Bay of Fires, Freycinet Peninsula, Wineglass Bay and dozens of other world class …
Waterfront

Ocean or water views

Mountain Views

Internet Access

Fireplace
Suitable for children

Suitable for the elderly

Wheelchair accessible
Dolphin Watching at the serene Ocean Retreat, Falmouth
Left on May 26, 2013 for a stay in May 2013
My family and I have just spent a wonderful weekend at The Ocean Retreat, Falmouth in Tassie. We were lucky enough to have perfect weather, but even without this, I am certain our weekend would have been just as good, as the location and quality of this property is second to none. The house itself was well appointed and beautifully clean on our arrival.

The professional service we received …
Previous

Next

property
$136
6 BR / 6 BA / Sleeps 17
1 / 10
(4)
" Excellent "
Inquire
Saint Helens condo – 14.7 mi away
6 BR
/
6 BA
/
Sleeps 17
|

Quick view
St Helens on the bay is a complex of only 2- three bedroom apartments.apartment 1 can sleep up to 8 people & apartment 2 can sleep up to 9 people.Suitalbe for a couple or small groups.The apartments are large( approx. 20 square metres each) & have all cooking facilities with the main bedroom having its own …
Ocean or water views

Housekeeping Optional

Washing Machine

Clothes Dryer

Outdoor Dining Area
Suitable for children - ask

Suitable for the elderly - ask

Wheelchair accessible - ask
Look no further this is the perfection house/location.
Left on Mar 25, 2010 for a stay in March 2010
Amazing holiday unit, spacious, clean, modern, we were very impressed with the property, excellent accommodation and website true to the real home.

Just to let you know we had a wonderful break staying St Helens On The Bay, we couldn't fault it, definitely be back for our next holidays. We had a great time and wanted to say thank you so much!. This place is excellent in every way and would …
Previous

Next

property
$105
3 BR / 2 BA / Sleeps 7
$105
Book
Saint Marys B&B – 6.2 mi away
3 BR
/
2 BA
/
Sleeps 7
|

Quick view
At Mariton House on the north east coast of Tasmania, you'll have an unique holiday accommodation experience staying in an historic country home, built in the 1880s and located on 25 acres in the beautiful East Coast area of Tasmania. Mariton House offers Bed and Breakfast Accommodation at St Marys, a pretty town …
Mountain Views

Wireless Internet

Central heating

Parking

Garden
Previous

Next

property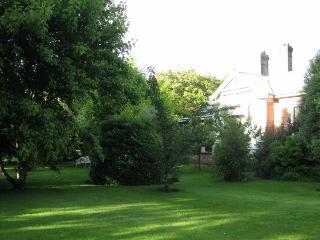 $117
1 BR / 1 BA / Sleeps 2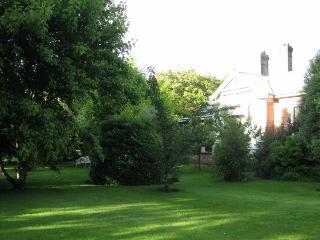 1 / 12
(4)
" Excellent "
$117
Book
Saint Marys B&B – 6.7 mi away
1 BR
/
1 BA
/
Sleeps 2
|

Quick view
Oakdene Private Heritage listed accommodation is situated in the peaceful town of St Marys in the highlands just 10 minutes from the beautiful East Coast beaches of Tasmania. Oakdene is in close proximity to Freycinet National Park, Wine Glass Bay, Binalong Bay and Bay of Fires. Oakdene is the perfect place to …
Fireplace

Housekeeping Optional

Porch

Parking

Books
Smoking allowed - ask

Suitable for the elderly - ask
We had a terrific time there.
Left on Apr 26, 2012 for a stay in February 2012
The service we received even before we arrived was tops, we were made very welcome upon our arrival. The home was lovely and clean and really well set out, I was too worried to use that lovely clean bath.
It's a good location to stay as it allows you to travel to lots of various locations up and down the coast. We have stayed in lots of accommodation around australia and it was as good as any we …
---
---