Previous

Next

property
$124
2 BR / 1 BA / Sleeps 4
Inquire
2 BR
/
1 BA
/
Sleeps 4
|

Quick view
Recently renovated holiday apartment just outside Perth, with modern well equipped kitchen, and two double bedrooms with built-in robes The second with twin beds. A comfortable living area opens onto a very spacious courtyard with outdoor table setting and BBQ. Gourmet kitchen with dishwasher also featuring a built in…
Internet Access

Washing Machine

A/C or climate control

Parking

Refrigerator
Pet friendly - ask

Smoking allowed - ask

Suitable for children - ask

Suitable for the elderly - ask

Wheelchair accessible - ask
Previous

Next

property
$152
2 BR / 2 BA / Sleeps 4
Inquire
2 BR
/
2 BA
/
Sleeps 4
|

Quick view
This newly refurbished Subiaco holiday house has a smart modern look, a new gourmet kitchen and a second bathroom. The first floor overlooks beautifully well kept gardens. The location is simply wonderful, and is a very easy walk to all that Subiaco offers, such as pub's, restaurants, shops, theater and sport. …
Internet Access

Washing Machine

A/C or climate control

Parking

Refrigerator
Pet friendly - ask

Smoking allowed - ask

Suitable for children - ask

Suitable for the elderly - ask

Wheelchair accessible - ask
Previous

Next

property
$152
2 BR / 2 BA / Sleeps 4
Positioned conveniently in Subiaco and an easy walk to the shops in Rokeby Road, this lovely Subiaco holiday rental is close to restaurants, cafes, pubs and public transport. Just across the road is KEMH. This ground floor apartment has two spacious bedrooms one with en suite, a generous living room with a separate …
Internet Access

Washing Machine

A/C or climate control

Parking

Refrigerator
Pet friendly - ask

Smoking allowed - ask

Suitable for children - ask

Suitable for the elderly - ask

Wheelchair accessible - ask
Previous

Next

property
$105
1 BR / 1 BA / Sleeps 2
Inquire
1 BR
/
1 BA
/
Sleeps 2
|

Quick view
This wonderful Subiaco holiday apartment has added a new dimension to our wonderful selection of short-term properties available in downtown Subiaco. This is like no other holiday apartment you could find in Perth. Superb refurbishment gives you all you need for home comforts. A well equipped gourmet kitchen is a …
Internet Access

Washing Machine

A/C or climate control

Parking

Refrigerator
Pet friendly - ask

Smoking allowed - ask

Suitable for children - ask

Suitable for the elderly - ask

Wheelchair accessible - ask
Previous

Next

property
$97
1 BR / 1 BA / Sleeps 2
Inquire
1 BR
/
1 BA
/
Sleeps 2
|

Quick view
Maggie's House is a delightful Perth holiday apartment situated in a popular secure complex in Shenton Park, with a pool on site. It has a recently refurbished kitchen with a lounge and dining area opening onto a north facing courtyard, as does the bed room. It is fully equipped with crockery cutlery and linen, …
Internet Access

Washing Machine

A/C or climate control

Parking

Refrigerator
Pet friendly - ask

Smoking allowed - ask

Suitable for children - ask

Suitable for the elderly - ask

Wheelchair accessible - ask
Previous

Next

property
$179
3 BR / 1 BA / Sleeps 6
Inquire
3 BR
/
1 BA
/
Sleeps 6
|

Quick view
Park Terraces are a group of four townhouses in one of Subiaco's most popular streets. Park Street, with its mix of renovated cottages, interesting ultra modern developments and more traditional homes, is a beautiful part of Perth. These stunning holiday rental properties feature three spacious bedrooms, sleeping …
Internet Access

Washing Machine

A/C or climate control

Parking

Refrigerator
Pet friendly - ask

Smoking allowed - ask

Suitable for children - ask

Suitable for the elderly - ask

Wheelchair accessible - ask
Previous

Next

property
$229
3 BR / 3 BA / Sleeps 6
Inquire
3 BR
/
3 BA
/
Sleeps 6
|

Quick view
This lovingly restored Subiaco holiday cottage has elegance and style for modern living. Three spacious bedrooms the third with 2 single beds, en suite plus bathroom, lounge/dining, extensive deck and garden. So hard to find a property of this quality that is single level. Easy to use well equipped kitchen adjacent to…
Internet Access

Washing Machine

A/C or climate control

Parking

Refrigerator
Pet friendly - ask

Smoking allowed - ask

Suitable for children - ask

Suitable for the elderly - ask

Wheelchair accessible - ask
Previous

Next

property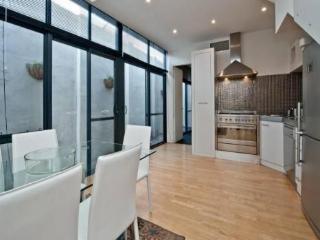 $245
2 BR / 2 BA / Sleeps 4
Inquire
2 BR
/
2 BA
/
Sleeps 4
|

Quick view
This stunning 2 bedroom 2 bathroom fully furnished and equipped townhouse is ideally located on Hay Street next to The Vic Hotel and minutes walk from centre of Subiaco and Rokeby Road shopping precinct. The property features a chef's dream kitchen with european stainless steel appliances, master bedroom with …
Internet Access

A/C or climate control

Parking
Suitable for the elderly - ask
Give it a miss !
Left on Feb 07, 2015 for a stay in February 2015
This apartment is pretty run down and is disappointing

Blinds were falling down, the fly screens were falling from windows, the apartment wasn't cleaned properly before we got there, light globes not replaced, outdoor umbrella broken, pot plants on outside decking shrivelled up and dead, the decking floor has a big gaping hole in it that if someone walked on could potentially fall through.

…
Previous

Next

property
$194
3 BR / 2 BA / Sleeps 6
Top Dog (see the dog overlooking the surrounds of Subiaco) is a house built in character with the older style buildings in Subiaco. It consists of three double bedrooms upstairs, with each opening out onto a generous wrap around verandah - a bathroom with toilet There is a second bathroom with toilet and laundry …
Internet Access

Washing Machine

A/C or climate control

Parking

Refrigerator
Pet friendly - ask

Smoking allowed - ask

Suitable for children - ask

Suitable for the elderly - ask

Wheelchair accessible - ask
Previous

Next

property
$108
1 BR / 1 BA / Sleeps 2
$108
Book
1 BR
/
1 BA
/
Sleeps 2
|

Quick view
This stunning one bedroom apartment located next door to the amazing kings park is ideal for both singles and couples. We provide fresh towels, linen plus tea and coffee supplies. Free wifi provided and can provide a secure parking bay upon request.
Suitable for children - ask

Suitable for the elderly
Previous

Next

property
$97
1 BR / 1 BA / Sleeps 2
Inquire
1 BR
/
1 BA
/
Sleeps 2
|

Quick view
~~Home away from home and what a convenient location! A bright, stylish, fully equipped 1 bedroom unit near the heart of Subiaco. There's parking – not that you need a car. Within a 10 minute walk are supermarkets, shops, numerous restaurants, cafes, cinemas, parks, gym, bus routes and railway station (5 …
Internet Access

Washing Machine

A/C or climate control

Parking

Refrigerator
Pet friendly - ask

Smoking allowed - ask

Suitable for children - ask

Suitable for the elderly - ask

Wheelchair accessible - ask
Comfortable, well equipped and great lcoation
Left on Nov 01, 2014 for a stay in October 2014
Great little flat. Located very close to Rokeby rd restaurants and cafes.

What makes a real difference here are the little touches. The flat is VERY well equipped with washing powder, cling wrap, plenty of kitchen utensils and cutlery etc. Everything you need for a comfortable few days.

A lovely little touch was he chocolates,cheese, fruit, on arrival. Also plenty of essentials like milk, …
Previous

Next

property
$229
3 BR / 2 BA / Sleeps 6
Jumbuck is a "relative" to our equally beautiful Kookaburra cottage or NEW to us The White House in Thomas Street Jumbuck has been beautifully restored and renovated and is ideal for couples or families with 3 Queen/double bedrooms. One en suite bathroom and a separate bathroom/laundry There is a light filled well …
Internet Access

Washing Machine

A/C or climate control

Parking

Refrigerator
Pet friendly - ask

Smoking allowed - ask

Suitable for children - ask

Suitable for the elderly - ask

Wheelchair accessible - ask
Previous

Next

property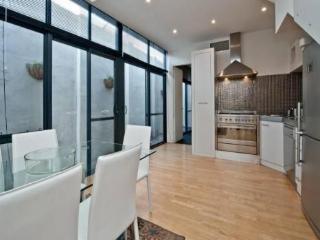 $245
2 BR / 2 BA / Sleeps 4
Inquire
2 BR
/
2 BA
/
Sleeps 4
|

Quick view
This stunning 2 bedroom 2 bathroom fully furnished and equipped townhouse is ideally located on Hay Street next to The Vic Hotel and minutes walk from West Perth and Rokeby Road. The property features a chef's dream kitchen with european s/s appliances, master bedroom with ensuite and built in robe, large living…
Internet Access

A/C or climate control

Parking
Suitable for the elderly - ask
A dreadful disappointment
Left on Jan 14, 2015 for a stay in December 2014
This experience was a terrible disappointment from the very start for our family. Upon arrival at 4:30pm (for a 2:00pm check-in time) we followed the provided instructions to retrieve the keys, only to find that they were not there. After phoning three separate contact numbers, I finally reached an afterhours contact (on my fourth phone call) who was eventually very helpful, and managed to …
Previous

Next

property
$117
1 BR / 1 BA / Sleeps 2
Inquire
1 BR
/
1 BA
/
Sleeps 2
|

Quick view
This Subiaco holiday apartment has the three P's - Position, Presentation and Price Recently refurbished with new flooring, new furniture and a well equipped gourmet kitchen including dishwasher and full oven with plenty of preparation space. Conveniently located in a quiet street in the Rokeby Road end of Park …
Internet Access

Washing Machine

A/C or climate control

Parking

Refrigerator
Pet friendly - ask

Smoking allowed - ask

Suitable for children - ask

Suitable for the elderly - ask

Wheelchair accessible - ask
Style and location
Left on Feb 16, 2015 for a stay in February 2015
The unit contains all amenities to make your stay comfortable for a few days or a few weeks. It is located very close to the shopping and café strip of Rockeby Road and only about 1km walk to the King Edward Hospital or Subiaco Railway Station. Free Wi-fi is a bonus. Thanks Maggie
Previous

Next

property
$148
2 BR / 2 BA / Sleeps 4
$148
Book
2 BR
/
2 BA
/
Sleeps 4
|

Quick view
IMPORTANT: If you don't receive a reply within 5 hours please check your spam / junk mail. Business guests: a receipt can be provided. BASIC RATES QUOTED: are for 2 guests sharing the same bedroom. PROPERTY: Ideally suited for corporate clients or the discerning vacationer. Just bring your suitcase! This …
Hot Tub/Jacuzzi

A/C or climate control

Central heating

Parking

Linens Provided
---
---