Enter dates for more accurate prices
Bedrooms
Any

1+ Bedrooms

2+ Bedrooms

3+ Bedrooms

4+ Bedrooms

5+ Bedrooms

6+ Bedrooms

7+ Bedrooms

8+ Bedrooms

9+ Bedrooms

10+ Bedrooms

11+ Bedrooms

12+ Bedrooms

13+ Bedrooms

14+ Bedrooms

15+ Bedrooms
Rental types
Suitability
Popular filters
McLeod Rentals
McLeod log cabin
3 bedrooms / 2 bathrooms / Sleeps 7
"Rustic-chic Cabins" These cabins are terrific for folks who want to relax and fly fish, and who like interesting architecture and rustic buildings. Crafted from reclaimed wood by a local builder,they are well designed and attractively furnished--rusti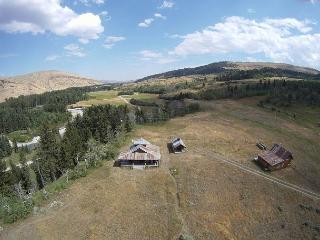 McLeod house
2 bedrooms / 1 bathroom / Sleeps 6
"Best Vacation I have ever had." My Sons and I wanted a "Completely Disconnected" and opportunity to enjoy the outside world and some time together. The area was outstanding in the views. About 1 hour from Yellowstone. Was close enough to town when
McLeod house
4 bedrooms / 4 bathrooms / Sleeps 8
"Absolutely Wonderful!!" We recently stayed at anglers Rest and had a marvelous time. The home has all of the space and conveniences you could possibly want while vacationing. The views are spectacular especially at sunrise. Even though the house is
McLeod log cabin
5 bedrooms / 2 bathrooms / Sleeps 12
"Rustic Elegance and Nature abounds" Our family had a special reunion in the Gil's and Cubby cabins. We were already very familiar with the area but we thrilled and completely satisfied with the cabins. They were comfortable and totally stocked with ev
McLeod log cabin
2 bedrooms / 2 bathrooms / Sleeps 4
"Boulder river cabin" We loved the home! It was such an amazing home. There was nothing we needed that wasn't there. Very disappointed in fishing, but no one can predict that.
McLeod log cabin
2 bedrooms / 1 bathroom / Sleeps 4
"A very relaxing stay in a unique cabin located in a private sett" We have stayed in several Moutnain Home cabins and have never been disappointed. This cabin carries the "barn motiffe" to the smallest details, including door latches and kerosene lamp
Payment Protection
Your payment for this rental is protected when you pay through FlipKey.
Learn more